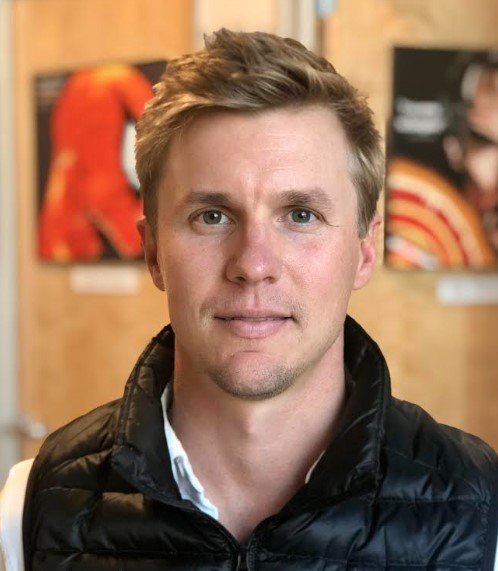 TYLER SELLERS, the co-founder and CEO of Qualle Inc., told Venture Nashville that his marketplace for empty shipping containers for steamship lines has gained both a market foothold and financial runway, and the company plans to pursue a Seed capital raise of as-yet unspecified magnitude, as early as 2H 2023.
Qualle, which was registered in Delaware in August 2020 and entered the market in May 2022, aims to serve every North American port by year's-end, said Sellers.
Sellers said the company is now primarily focused on serving export-oriented ocean shipping lines and truckers. It is also exploring other market segments for growth, including the recycling industry. He noted that SA Recycling in downtown Nashville is a good example of a scrap-metal recycler that Qualle could help.
North Nashville-based Qualle announced completion of a $1.5MM pre-Seed round earlier this month, with proceeds going mainly to sales and marketing to steamship operators.
The round was led by Filipski Group with participation from supply chain investor Plug and Play LLC of Sunnyvale and SF-based Lynett Capital, according to Freightwaves. Mark Filipski, a former Lehman Brothers and Credit Suisse executive, structured Qualle's pre-Seed raise, according to Filipski's LinkedIn.
Efforts to reposition empty containers are often referred to as "street turns," "triangulation" and other jargon (resource here).
Steamship lines rely on freight-hauling truckers to remove and-or deliver empty shipping containers to berths where they're needed, with an eye toward managing empty-container bottlenecks and averting drayage delays due to deadhead runs that can mean lower revenue for truckers, as well as unwarranted trucking emissions. Qualle addresses the need to decarbonize supply chains in its blogpost here.
Currently, most Qualle revenues come from the steamship operators it supports under negotiated contracts or less formal support agreements. As the platform's tool suite expands, export shippers may also become revenue sources.
Truckers do not currently pay Qualle for access to the marketplace, though that may change as the economics and operating procedures of the ecosystem evolve.
Qualle now works with shipping lines including Maersk, COSCO, Yang Ming, Hamburg Sud, Wan Hai, OOCL, Zim.
Sellers said the company's goal is to work with the remaining majors, including MSC, CMA CGM, Evergreen, HMM, Crowley Maritime, and ONE.
The company's trademark filing notes that Qualle's tech marketplace supports "scheduling and approval of re-use, repositioning, exchange and interchange of shipping container equipment [in support of] steamship lines, truck drivers, and trucking and logistics companies."
In case you're wondering, Sellers explained that Qualle was chosen as the company's brand because the ocean-bound qualle (German) is a jellyfish, which is a creature widely considered "the most energy efficient animal in the world and when they move through the water the move is called the 'cost of transport' by scientists."
Sellers added that the brand seems fitting, in that it associates the Qualle platform with efficiency and the company is, of course, maritime-oriented. Some backup for that logic here.
The CEO, who joined Qualle a year ago, acknowledged competitors including Green Bay-based Matchback Systems and Austin-based e2open (which acquired former Aventida owner INTTRA).
Two additional Qualle co-founders reside in the Los Angeles area: They are Sean Bardon, COO, and CTO Jeff Voss. Also in the LA area: Andre Kirsch, head of customer success.
Asked about advisors, Sellers said he has relied on attorneys with Waller Lansden (recently acquired by Holland & Knight). Qualle's accounting is handled by San Francisco-based Kruze Consulting.
For bank services, Qualle has used the Mercury fintech platform (Mercury is allied with Choice Financial Group and Evolve Bank & Trust).
He added that existing professional advisory relationships are under review and the company remains on the lookout for further industry advisors and partners in Trucking, Marketing and other domains.
The CEO said he relocated in 2022 from the Los Angeles area, choosing Nashville over supply-chain- and logistics-oriented Memphis and Chattanooga, cities that remain very much on his radar as way-stations for export shipments and for trucking, respectively. He noted that IMC Companies, based in the Memphis Metro Area, is a Qualle customer.
Sellers, 35, is an Alabama native who relocated from California to Tennessee in September 2020.
The CEO earned his marketing degree at Auburn University, and subsequently worked in sales and marketing roles for four California-based companies: local-freight-oriented Cargomatic (Long Beach); NEXT Trucking (El Segundo), Assembly (Santa Monica), and SpeechMe (job training, Playa Vista).
While in California, he worked several years as a screen actor, as well. Tyler Sellers's LinkedIn is here. VNC
. last edited 0529 30 March 2023
---