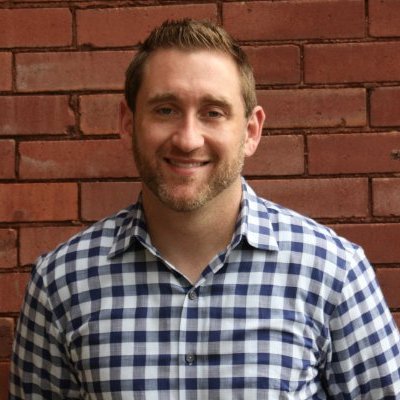 BETH CHASE, Nashville Entrepreneur Center board chair emeritus and a senior managing director of Ankura, will chair the board's search for a successor to EC CEO Michael Brody-Waite, whom the EC said has announced his resignation effective sometime later this year and will remain in "a leadership capacity" through the end of this year.
In a press release this afternoon, the EC said the EC has tapped Nashville-based Focus Search Partners, a Vaco Company, to lead search and recruitment efforts.
The nonprofit EC's Form 990 for 2017 on file with Guidestar said the organization then had $2.3MM in receipts and net assets or fund balances of $4.9MM. Brody-Waites' salary was reported as $213K per year, in 2017.
That same 990 described the EC's purpose as follows:
THE MISSION OF THE NASHVILLE ENTREPRENEUR CENTER IS TO CONNECT ENTREPRENEURS WITH THE CRITICAL RESOURCES NECESSARY TO CREATE, LAUNCH AND GROW BUSINESSES. ITS VISION IS TO BECOME THE BEST PLACE IN AMERICA FOR ENTREPRENEURS.
Brody-Waite affected major change in the operations and trajectory of the EC, terminating traditional startup accelerator efforts and creating a robust portfolio of year-round services, and concentrations of those services in Project Music and Project Healthcare. Navigating all comers to resources they need has become an important theme on his watch, as well. There has not been public disclosure of the financial results of that pivot, which has been generally applauded.
Brody-Waite also conducted in the past year or so at least one major stakeholder or opinion survey in the community to gauge how the EC is perceived and valued. No results of that study have been yet been released.
EC Chair and Sarah Cannon CEO Dee Anna Smith said in the release, "Michael has provided significant leadership for the EC at a pivotal time in our life cycle. The work he has done enabled us to scale our value proposition for the city so that we are not only incubating some of the most promising start-up concepts, but also serving as a stronger gateway for the entire city and its many budding entrepreneurs."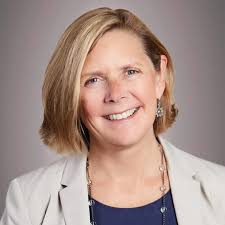 Beth Chase
Chase was quoted as saying, "The EC has benefited from very strong executive leadership to date. As we look ahead, the Board's focus is on finding a CEO who can continue to cultivate the city's deep entrepreneurial spirit and take the organization to the next level as we serve this vital part of the city's economy and Creative class."
Brody-Waite became EC CEO in July 2016, succeeding two others -- Stuart McWhorter and founding CEO Michael Burcham. He is the former CEO of Nashville-based InQuicker, a health care startup that he led through a pivotal growth phase and acquisition in 2015.
The EC release said that Brody-Waite, who has often spoken of his drug addiction and subsequent long-term participation in recovery, intends next to focus on carrying "his message of recovery and authenticity to addicts and leaders. This includes writing a book, coaching addicts and leaders and spending quality time with his wife and daughter."
Brody-Waite has for some time maintained a speakers-bureau and thought leader presence, often focused on "authenticity" as a key ingredient in leadership. His personal website is here.
The seeds of the Entrepreneur Center were planted in 2008, when a large community task force, co-chaired by Bobby Frist (Healthstream) and Mike Shmerling (Kroll, XMi and other ventures) recommended business leaders first create a virtual entrepreneur center (a projected led separately by serial entrepreneur Joe Kustelski), as precursor to a bricks-and-mortar facility. Read about that here.
In addition to CEOs Burcham, McWhorter and Brody-Waite, former EC President and COO Sam Lingo also served as Acting CEO between the McWhorter and Brody-Waite terms, due to McWhorter's departure due to family and business obligations, after about a year in the job.

McWhorter, now Gov. Bill Lee's finance and administration commissioner, was a cofounder of Clayton Associates, with his late father, Clayton McWhorter. VNC
.last edited 1921 1 July 2019
---