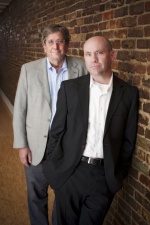 NASHVILLE.COM has been quietly licensed for relaunch to DevDigital by the owners of the potentially iconic Web address, Castello Cities Internet Network (CCIN).
The Nashville-based licensees plan to sharply improve content of the site, according to Sherman Mohr, who has been named president of Nashville.com Management (LLC in formation) by DevDigital's 50:50 owners and founding partners, Peter Marcum and Mitch Ballard. Ballard leads DevDigital's sales and marketing.
Just ahead: The 20th anniversary of the website's creation in April 1993 by Ben Cunningham, then-owner of The Nashville Exchange, one of Nashville's first Internet service providers. Cunningham sold the Nashville.com URL to CCIN, as previously reported by VNC.
The initial three-year-plus-option licensing agreement between CCIN and DevDigital was iced within the past 30 days, said Mohr, who declined to provide terms of the deal. Discussions that led to the transaction began about a year ago, before word of ABC's Nashville drama series, he said when asked.
Sherman Mohr
"There are very few cities in this country that stand [to have] the opportunity to leverage its brand as does Nashville. Nashville is on fire," Mohr told VNC earlier this week.
When interviewed by VNC, both Mohr and CCIN's David Castello emphasized the direct-visitor and search engine-attracting power of top-level domain names associated with destination geo-locations.
The site has for years been devoted mainly to travel and entertainment information, and at times relied heavily on links to content elsewhere. Now, sixteen new local content-category contributors are to be unveiled in January, and the site will soon introduce embedded rich media, according to Mohr.
More than three years ago, Mohr was consulting out of DevDigital offices on Rosa Parks Blvd. (8th Ave.) when he and DevDigital's owners noticed Facebook.com/MusicCityUSA; soon afterward, DevDigital acquired the administrator rights to that page*, which had 118K Likes, this morning. The collaborators now have other moves in-the-works, including partnerships with several other MidTN websites.
Though DevDigital is intently focused only on launching and building-out Nashville.com, Mohr acknowledged when asked by VNC that the company's management team is aware of opportunities to license or own other web presences; to provide content-development and -monetization tools and services to other website owners; and, conceivably to create an advertising network with a broader footprint.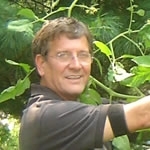 Peter Marcum
Earlier this year, Marcum, now 53, told VNC that DevDigital was then-generating more than $1.5MM annual revenue, with potential to reach as high as $10MM revenue by 2016; today, the company has 55 employees, has more than 300 tech projects under its belt and has produced about 20 iPhone apps, Mohr said this week. It has staff in Nashville, Austin and in Baroda, India, according to its website.
DevDigital offers Web design/development, App/Mobile development, SEO, e-commerce/PPC and related services. (DevDigital was originally a division of former Marcum-led WV Fiber, dating back to 2006.)
Marcum was a founder of Essex Technology Group, an asset recovery and multichannel sales company, based in LaVergne, in which he continues to hold a minority stake, according to DevDigital's website. Essex's chairman is Phil Pfeffer, the former president of Random House, former CEO of Ingram Distribution and current CEO of Treemont Capital (related Pfeffer item, scroll down here).
Marcum owned the Computerland franchise for Nashville and northern Alabama, 1990-95. He also launched and, in 2000, successfully sold National Computer Liquidators, which bought and sold inventory from failing stores.
From 2000-2008, Marcum was mainly associated with WV Fiber (wholesale IP network, sold to Host.net) and Wilhagan Ventures (which bought and sold network equipment). According to media reports at the time, former Ingram Industries treasurer Tom Lunn was at one point a principal in WV; and, the firm suffered financial turbulence during 2005-2007. WV Fiber briefly did business as WV Magic, which was precursor to DevDigital.
Mohr, age 52, has in recent years served as a marketing consultant, while sometimes playing leadership roles in one or more startups, according to his Linkedin page. Sales, marketing, Web and social media have been recurring themes since 2001, when he finished an eight-year stint as co-owner and partner in Family Mortgage Services. He earned his bachelor's in history in 1984 at the University of Missouri-Columbia.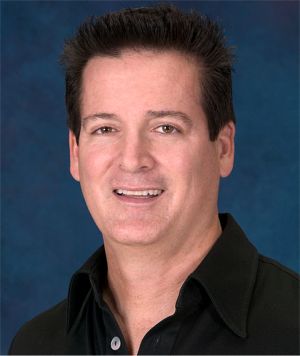 David Castello
Castello and his brother, Michael, were instrumental two years ago in forming the Louisiana-chartered nonprofit trade association, GeoPublishers.com. Nashville.com (CCIN), Tennessee.com (LocalGuides) and PigeonForge.com (Jessica Bookstaff Doppelt of Knoxville) are the only Tennessee sites listed as GeoPublishers members, currently.
The Castellos, who already control hundreds of US-oriented domains, earlier this year incorporated in Canada as Castello Brothers, and they're building-out a half-dozen non-Geo brands: Whisky.com, Rate.com, Bullion.com, GolfClub.com, Bootleg.com and Kennel.com, David Castello told VNC.
Castello said he welcomes inquiries from those interested in discussing site-licensing opportunities, and offered his contact as david[xt]ccin[dxt]com.
Update 20 Dec 2013 4:18 p.m. - * Bowling Green web developer Trey Copeland saw this story and wrote to note that he's the fellow who sold the MusicCityUSA Facebook administrator rights to DevDigital. VNC