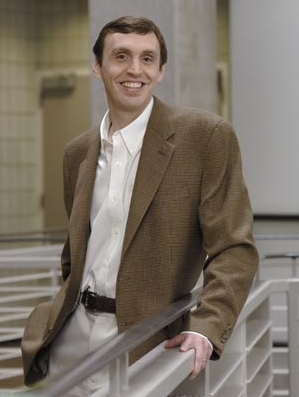 iCitizen, a Nashville startup, has added to its team a talented mathematician and has acquired GovGraph interactive data-visualization technology to support civic engagement and greater transparency in politics and government policy-making.
CEO Russ Reeder confirmed today that Nashville-based iCitizen quickly pursued and completed the transaction, essentially intercepting a Kickstarter campaign for GovGraph.
That crowdraising push had been launched a few weeks earlier by GovGraph inventor Anthony Harkin, Ph.D., who is director of the Center for Applied and Computational Mathematics (CACM) at Rochester Institute of Technology (RIT).
Harkin is now part of the iCitizen team and is expected to be joined by one or more other mathematicians and computer scientists drawn from from the RIT community, said Reeder. Terms of the asset acquisition and hires were not disclosed.
In an interview for this story, Reeder emphasized that finding such talented mathematicians -- a class much in-demand, globally -- who have also previously shown interest in supporting participatory democracy "is just a huge win for iCitizen."
Three-year-old iCitizen describes itself as a mobile platform for "civic-minded individuals who want a source of transparent, aggregated information and a tool to communicate with their representatives" at the local, state and federal levels, in the course of exploring policy issues and making informed decisions for themselves.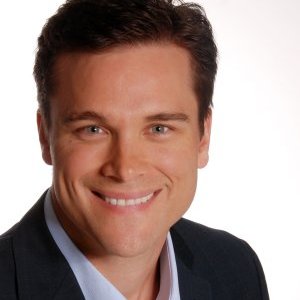 Russ Reeder
For our extensive April 30 report on iCitizen, including investors, advisors and Reeder's recent appointment as CEO, please click here.
The Kickstarter campaign for GovGraph ran just three weeks before being cancelled, as completion of the iCitizen deal became imminent.
The Kickstarter page for GovGraph explains that Harkin and his nonpartisan team aimed to use vast repositories of accessible government data to fuel visualization of political relationships among Members of Congress, to enable better understanding of related issues and processes among the U.S. citizenry.
A related Reddit thread includes a post from an apparent member of Harkin's original GovGraph team, and explains, in part, that executing GovGraph requires "a specific set of skills both from computer science and math. There is a massive amount of data, and we want to show this [data] to the general population in such a way that you don't have to have our background or be a political guru to understand what we are showing. The math background which I can speak to is important as well. We have implemented algorithms to draw distinct insight about the data which looking at the back and white numbers one couldnt see."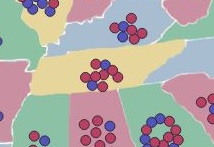 Just days after launching Kickstarter, Harkin wrote on the Knight Foundation website, "Our intention is that govgraph.us will become a forum where people will discuss the data visualizations, suggest new government data sets, new analysis methods, and new interesting visualizations that they would like to see implemented, and our team will implement the best ideas! We have just begun to scratch the surface and many more visualizations are under development, including a visual display of voting patterns in Congress."
Among more than 1,000 other entrants, Harkin was responding to a Knight Foundation online challenge in the form of a question: "How might we better inform voters and increase civic participation before, during and after elections?" Knight Challenge winners are to be announced in July.
Since inception, iCitizen management has expressed its determination to establish a singular role in the evolving industry of civic engagement, and its owners regularly say they believe their vision for the company is unique, at this time.
Related initiatives are bubbling-up in the civic and policy spheres, including the National Day of Civic Hacking (June 6). Industry, too, is pushing for increased access to government data, as indicated by a Congressional legislative agenda published yesterday by advocates of "data innovation," via ITIF, the Information Technology and Innovation Foundation, based in the Washington, D.C., area.
While VNC research has found no point-for-point direct competitor, there are seemingly dozens of related offerings, including at least one with Tennessee ties: PopVox founder/CEO Marci Harris is a member of the board of directors of LaunchTN (Tennessee Technology Development Corp.), and earned her law degree at the University of Memphis. As reported in our April 30 story on iCitizen, LaunchTN is one of iCitizen's largest investors.
Forty-something Harkin's academics include a postdoc fellowship in Applied Mathematics, at Harvard; Ph.D., Mathematics, Boston University; MS, Applied Mathematics, MIT; and, a bachelor's in Math-Physics-Computer Science, at SUNY College-Brockport. VNC
---