Awareness of safety-security factors grows, CivicEye deepens US presence
Founders, VC, Angels, TNInvestco, INCITE, SSBCI initiative sustained vision
VC Cercano has phase-gated track record and staying power
Signal addition of VC$ comes with leadership shift to North Carolina

This report includes background on the TN venture ecosystem and related
---
UNDER CEO Khristian Gutierrez, early-growth company CivicEye -- which previously operated as Agisent Technologies and J2 Software Solutions -- is intent on deepening its nationwide customer base, and is concentrating most C-suite functions in Charlotte, N.C., with some operations to remain in Tullahoma, southeast of Nashville, where it has operated in the past decade.
The early-growth-stage company provides cloud-based records management, document control and data-aggregation software solutions for use by organizations tasked with law enforcement, safety, court adjudication, prosecution, drug control, campus and private security, and data fusion.
Since its founding, CivicEye has attracted venture and angel investments, as well investments spurred by state-supported capital-formation programs, including this state's TNInvestco capital formation program and the INCITE co-investment program.

CivicEye recently announced completion of a $12.4MM Series A round, which was led by a minority investment from Cercano Management of Bellevue, Wash.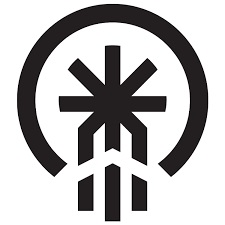 Relevance
Ventures
Cercano Management was joined in the A-round by CivicEye's incumbent Tennessee venture investor, Relevance Ventures (fka Relevance Capital), as well as by long-tenured Angels based in Nashville, Charleston, S.C., and elsewhere. Press release here.
Word of CivicEye's A-round comes amid rising awareness among U.S. and global communities regarding the often life-saving roles of high-performance public safety, first-response and law enforcement agencies that contribute to improving the well-being of communities they serve.
A portion of the Series A raise will go toward CivicEye's expanded talent recruitment.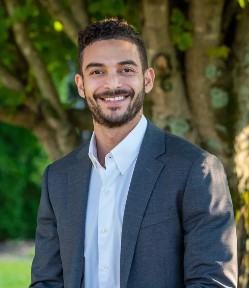 CEO Khristian Gutierrez
CivicEye CEO Gutierrez, a New Jersey native who grew up in Florida, told Venture Nashville that he is confident he can hire all the "outstanding team members" the company needs, with a hybrid approach to relying on both remote and in-office team members.
The CEO explained, "I'm a bit old-school, and I think 'the magic' happens when you're around each other" physically, on a routine basis.
Gutierrez emphasized that CivicEye currently plans to maintain tech and other staff in Tennessee, partly to ensure superior support for Tennessee-based customers, some of which are among the company's largest adopters.
In line with that, CivicEye Head of Innovation Steve Repetti and advisor David Lutfy, who previously served as the company's president, are to remain among team members associated with the Tullahoma office.
CivicEye currently has 29 team members, divided almost evenly between "remote" workers and in-office workers. Tullahoma and Charlotte offices currently have about seven employees each.
The CivicEye website today indicates the company is currently recruiting for two tech-or tech-related positions.
The recently completed Series A included conversion of $7.4MM in convertible securities, according to a note within CivicEye's July 29 SEC filing, suggesting that the raise -- with 16 shareholders aboard -- produced about $5MM in fresh cash for the company.
Asked about prospects for a future Series B raise, Gutierrez said existing plans for scaling the business, broadening its team, and achieving "disproportionate shares" of markets within its 50-state footprint could lead to consideration of further financings within two years.
Asked about competitors in the sector, Gutierrez named two maturing entrants: New York City-based Mark43 and Lake Mary, Florida-based CentralSquare Technologies. VNC research shows newer entrants that may be more segment-oriented. For example, RapidDeploy, which relocated to Austin, Texas from South Africa. The three competitors named here have altogether raised more than $300MM in capital.
Among numerous other players, St. Louis-based Omnigo Software, a microcap platform company of PE Riverside, has proven acquisitive as it builds market presence.
VNC notes that CivicEye/J2's SEC filings during 2012-2015 reflect aggregate aspirational targets totaled $9MM, in debt and-or equity. Research also indicates that during 2007-2010 the original J2 team raised about $3MM in funding while based in South Carolina.
The latest CivicEye raise brings together several folks whose paths have previously intersected, at least slightly.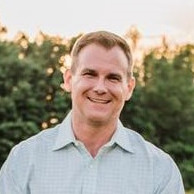 Cam Newton
For example, Relevance Ventures, led by Managing Director Cam Newton, invested in Passport Labs while Gutierrez was president of Passport, which offers parking and transportation payments technologies.
Also, CivicEye's most recent SEC filing shows Passport's Founder and Chairman (and former CEO) Bob Youakim as a member of the CivicEye board of directors. And, CivicEye Head of Engineering Alfredo Velasco was once also a software engineer with Passport Labs.
CivicEye's backstory provides reminders of both the demands and realities of the startup lifecycle, as well as the pivotal roles of state and regional economic- and venture-development actors.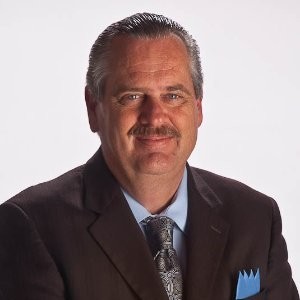 Jerry Wright
In 2007, Jerry Wright, a veteran of the U.S. Navy and of local South Carolina law enforcement roles, founded the original J2 Software Solutions in South Carolina.
In 2011, Wright relocated his startup to Tullahoma -- 75 miles southeast of Nashville -- from Moncks Corner, just outside Charleston, S.C.
Wright told VNC that, while it didn't ultimately trigger his decision to relocate his business and his family to Tennessee, encouragement by security and law enforcement colleagues, and by others supporting entrepreneurship and economic development in Tullahoma were important factors as he pondered relocation.
Wright then said that the tipping-point in his deciding to relocate his company and his family to Tennessee was the immediate opportunity to apply for investment from one or more of the 10 Tennessee VC firms that had been created as a result of the 2009 enactment of the Tennessee Small Business Investment Company Credit Act (read more: TNInvestco).
One of those 10 TNInvestcos -- NEST-TN -- was based in Tullahoma, due largely to advocacy by local entrepreneurs Fran Marcum and Dan Marcum, who later also teamed with Cam Newton to create Relevance Ventures. NEST stood for Networking, Entrepreneurs, Seed capital, and Technology.
Also notable in the context of ecosystem cultivation, Wright soon joined other locals in creating the JusticeXL startup accelerator in Tullahoma, the thesis of which was centered on providing new technologies and services to justice, law enforcement and corrections customers.
After a few years in operation, JusticeXL and two other state-sponsored regional entrepreneur centers located in rural Tennessee geographies stopped receiving state innovation grants.
Wright's startup persisted. During 2011-2014 three TNInvestco funds -- NEST-LLC, Solidus-TNInvestco, and XMI High Growth Development Fund -- commitment to J2 Software an aggregate of about $1.4MM in various forms of capital. Related TNInvestco data here.
The company has also earned support throughout its life from Angel investors including Crom Carmichael, Fred Goad, Jim Kever, Linda Rebrovick, and Scotty Dresden, among others.
Both Cam Newton and Jerry Wright emphasized that Angel investors have played a crucial role throughout CivicEye's formative years.
Also among its investors is Launch Tennessee (Tennessee Technology Development Corporation), which according to a tax year 2018 filing for the nonprofit had invested a total to that point of roughly $698K in J2 Software via LaunchTN's INCITE Co-investment Fund.
It is timely to note that the INCITE fund was created within Launch Tennessee in the course of Tennessee's participation in version 1.0 of the U.S. Treasury-funded State Small Business Credit Initiative (SSBCI), through which Tennessee received nearly $30MM in funding. Related INCITE coverage here.
The inaugural LaunchTN INCITE fund has now virtually wound-down, but VNC understands the fund is likely to be succeeded by a potentially larger and possibly rebranded fund, which would also be managed by LaunchTN.
The fate of a successor INCITE fund may be determined by whether or not Tennessee receives tentatively allocated SSBCI 2.0 funding of $117MM to support new equity- and credit-based programs.
The steward for the new SSBCI funding would be the state's Department of Economic and Community Development, with equity investment discretion delegated to Launch Tennessee (TTDC).
ECD and LaunchTN recently confirmed that Tennessee's SSBCI proposal for funding of is now under active review within Treasury. Further SSBCI coverage here.
Gutierrez, who'll soon be age 34, is a New Jersey native who was reared mainly in Florida.
He holds two degrees in Finance from the Warrington College of Business of the University of Florida, where he completed formal studies in 2010.
Prior to the 11 years he spent with the aforementioned Passport Labs, Gutierrez was a securities analyst with Wells Fargo, and an advisor to early-stage companies. His LinkedIn is here.
Cercano Management is represented on the CivicEye board by Stuart Nagae.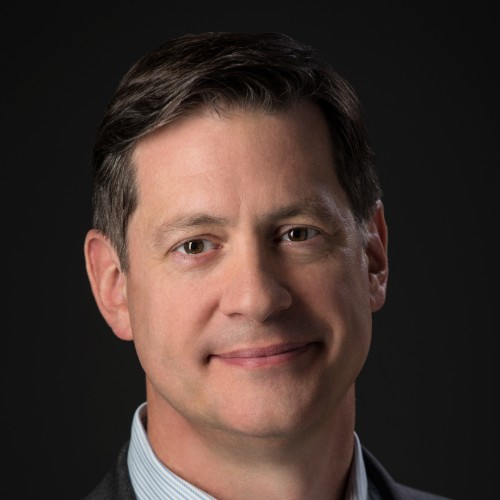 Chris Orndorff
In 2021, Cercano Management and Cercano Management Holdings were spun-out of Vulcan Inc., the Seattle family wealth-management office founded decades ago by the since-deceased Microsoft co-founder Paul G. Allen.
The Cercano firm is led by Chris Orndorff, whose previous career included key investment roles in Vulcan Inc.'s former venture unit, Vulcan Capital.
In addition to minority investments in early-stage growth equity opportunities, Cercano is known to make majority-ownership investments via buyouts, acquisitions and other situations. Cercano-nèe-Vulcan has made hundreds of investments since 2003.
Cercano is a name derived from the Spanish word for "nearby," and, as GeekWire recently reported, the name is consistent with the nearly 20-year-old Allen-Vulcan commitment to making investments that benefit the Seattle bay area. Yet, the voluminous Cercano portfolio seems relatively geo-agnostic.
Notes: CEO Gutierrez confirmed that no chairman has yet been designated for the CivicEye board. VNC research suggests Relevance Ventures' Cam Newton has at times served as interim.
CivicEye's legal counsel for the Series A was provided by attorneys with Cooley.
Also, VNC notes that Jerry Wright continues his business consulting and is currently serving as COO in entrepreneur Paul Kapu's R3DStar Nashville-based business, which offers school safety technologies under Vigil and Red.Care lines of business. VNC

.last edited 3 August 2022 1254 CT
---