Update: See more recent updates here. The company changed its name to ObjectiveHealth Inc. on Sept. 14, 2021. Our Jan. 13, 2020 story is below.-Editor.
NASHVILLE's ObjectiveGI Inc. is likely to begin Series B planning this fall and is "just now starting discussions on what the next round will look like in terms of capital raise and potential partners," said Don Lazas MD, the startup's chief medical officer and co-founder.
ObjectiveGI is working to offer its gastroenterology research ancillary platform through partnerships it forms with individual GI medical group practices.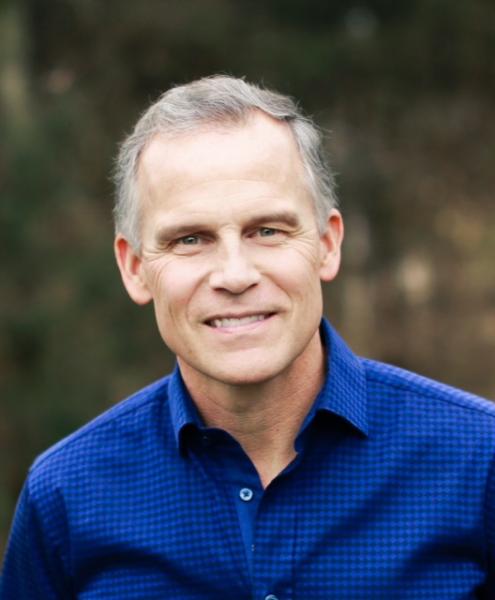 CMO Don Lazas, MD
The advantages of the research model include the fact that by working continually with their patients in one community, GI clinicians recruited into these new partnerships typically have a better sense of which trials are appropriate for individuals among their patient base.
ObjectiveGI is receiving "robust interest" in its model, and it now has 12 provider groups in partnerships in at least eight states, with seven others in advanced discussions or in the contracting process, said Lazas.
ObjectiveGI has 34 FTE staff, including 14 in Nashville. It was formally registered just two years ago.
Its business model is simple: When one of its partner research centers helps enroll qualified patients in appropriate clinical trials, the participating center earns revenue from its Pharma or clinical research organization (CRO) clients. ObjectiveGI ensures that data, admin and other functions of each research-ancillary program are staffed properly and it derives benefits as a partner in multiple centers.
Colleen G. Hoke
Lazas, who is a gastroenterologist, invested in ObjectiveGI alongside President, CEO and Co-founder Colleen Garvey Hoke. The company completed its Seed round in January 2019.
Lazas is also founder and managing partner of NueCura Partners, the Franklin-based Angel investment company, some members of which have invested in ObjectiveGI.
Early-on, ObjectiveGI also received venture investment from TKS1 Fund, a venture fund co-sponsored by Paris-based Tikehau Capital (TKO.PA) and Singapore-based SPRIM Ventures Portfolio.
Most recently, Frist-Cressey Ventures (FCV) led a round funding the company's Series A raise, which totaled $6.6MM.
Chris Booker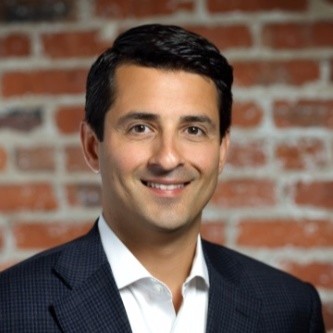 Navid Farzad
FCV Partners Chris Booker and Navid Farshad have seats on the company's board of directors. Lazas said a representative of NueCura Partners will soon have an observer seat on the board.
Hoke declined comment on the firm's total capital raised to date, but said there are 15 investors on the company's cap table.
At this time, the startup is exclusively focused on forging a network of partnerships that supports patients and providers, as well as pharmaceutical companies' efforts to develop candidate therapies and then gain regulatory and market acceptance for those that address nonalcoholic steatohepatitis (NASH).
In 2017, Lazas posted commentary on the mounting NASH crisis, here. More on NASH and on non-alcoholic fatty liver disease, here.
Interviews with Hoke and Lazas, plus brief VNC research, indicate that while there is not one drug therapy now available for treatment of NASH broadly, there are signs of progress in development of candidates to address, e.g., liver fibrosis due to NASH.
VNC notes, for example, that Intercept Pharma (ICPT), is presenting this week during the JP Morgan Health Care Conference, now underway in San Francisco, and is likely to be questioned by conferees about its OCA candidate.
Lazas said that while there is not currently a therapy approved for NASH treatment, there are now at least 50 molecules associated with trials in various stages.
"The field is exploding [due to] demand and impact of NASH on the healthcare system. We are in the early innings of this research work in a very complex disease. Ultimately, treatment options will involve multi-drug regimens to address various aspects of the disease in individual patient phenotypes. All of this research still needs to be done. We see a 7- to 10-year horizon necessary to accomplish this work," said Lazas.
Separately, VNC research turned-up an estimate that, partly because of low awareness among patients and consumers regarding the gravity of NASH disease, there is now a pool of only about 3,000 qualified and willing patients for participation in trials -- whereas Phase II and III trials currently project needing at least 30,000 patients for trials, during the next five years, alone.
Hoke said that during the next few years, ObjectiveGI's platform is likely broaden to address therapies relevant to management of other silent chronic diseases. She cited irritable bowel syndrome (IBS) as but one possibility.
Brief VNC research indeed shows rising interest in "proactive treatment" of silent chronic diseases, long term, with scholarly and industry papers citing the fragmented nature of the body of knowledge and treatment for these diseases. Among other challenges, effective treatment of silent chronic diseases requires heightened attention to patient compliance, long term.
Meanwhile, the ObjectiveGI team is showing the flag at important professional gatherings.
For instance, in April, Lazas will be on the faculty of the GI Roundtable in Denver. There, he'll discuss ObjectiveGI's integrated joint research model.
In May, the team will be networking with Pharma and clinical research organization (CRO) representatives during the NASH Summit in Boston.
Then, October 23-28, ObjectiveGI will be a sponsor of the American College of Gastroenterology 2020 Annual Scientific Meeting, here in Nashville.
Asked about eventual exit plans for ObjectiveGI, Lazas said, in part, "Currently, we are focused on delivering great ancillary value for our physician partners and their patients. There is enormous value for our Pharma and CRO clients, as well, as our national footprint continues to expand. Additionally, payers will come to appreciate our value-based care solution that effectively functions as another payer, easing the burden of silent chronic disease management for conditions like NASH through research related biomarker monitoring, education and coaching and personalized service for patients participating in our program. Potential long term partners will emerge as our platform grows and expands to other disease states..."
Asked about advisors, Hoke said the company relies on attorneys with Nelson Mullins, while its accounting is with LBMC and it banks with Pinnacle Financial.
Its PR and related communications are handled by Buffalo, N.Y.-based Crowley Webb, an agency with divisions including healthcare and patient recruitment.
ObjectiveGI has not previously turned to an investment banker for transactions, nor has it determined such requirements for its eventual Series B.
Lazas is a member of middle-Tennessee-based Digestive Health Research, a practice-affiliated research program of locally based Associated Gastroenterology, of which he is also a member.
He has served on the board of TriStar Summit Medical Center in Nashville since 2013; and, he is a fellow of the American Gastroenterological Association.
He previously served as an officer in the U.S. Army Medical Corps, according his LinkedIn.
Earlier, he earned his MD at The George Washington School of Medicine and Health Sciences and his bachelor's in physics at James Madison University.
Prior to focusing entirely on ObjectiveGI, Hoke was president and CEO of Objective Clinical LLC, a consultancy that helped healthcare insurance plans establish clinical research and healthcare data partnerships.
Hoke's career spans about 28 years in related fields with employers including CirQuest Labs, Novum Pharmaceutical Research Services, Charles River Laboratories, and the former Memphis listed company, Response Oncology Inc.
She is active in LifeScience Tennessee's entrepreneur mentorship program.
She earned her bachelor's in business at the University of Tennessee and is an alumna of Battle Ground Academy in Franklin, according to her LinkedIn. VNC
. last edited 0627 14 January 2019
---