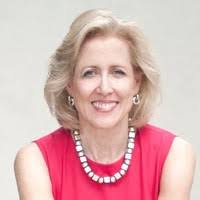 THE CONCINNITY COMPANY LLC, the Nashville startup that offers a SaaS platform to support the work of boards of directors and executive leaders, has a friends, family and HNW investor raise underway; and, the company is likely to pursue a Series A round in 1Q CY2020.
Co-Founder, majority owner and CEO Nancy Falls told Venture Nashville the current round's target is $2MM. The target for the Series A next year is $3MM.
Proceeds from the F&F raise will be used to hire for development, sales and service, thus expanding the current Concinnity team of 8 FTE.
Although originally consulting-oriented, Concinnity executed a "hard, fullstop" pivot two years ago and became a software company, said Falls.
Its SaaS offering became publicly available in 4Q 2018. The company's business model is now "classic SAAS," generating fees solely from subscriptions and for onboarding and customization, if needed.
The company's website video says Cloud Concinnity® represents the first integrated board intelligence and management software for global markets. Falls said Cloud Concinnity picks-up where legacy "board portal" document repositories typically stop.
The company asserts that its solution advances directors' and enterprise leaders' access and engagement via a secure hub; activates workflows to committees and teams; and, communicates results real-time via its corporate dashboard and balanced board scorecard.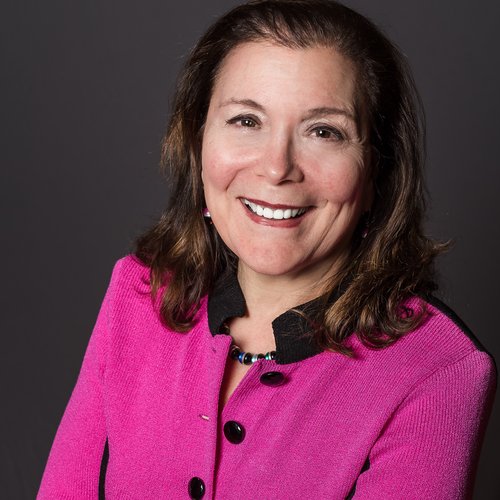 Heidi Solomon Allen JD
Falls' co-founder is Heidi Solomon Allen JD (Rutgers), who is the company's chief development and innovation officer. Allen is a former legal counsel and attorney in private-sector healthcare, pharmaceutical and healthcare insurance sectors, and a former attorney with the U.S. Department of Justice.
Matt Cook, Concinnity's chief technology officer, splits his time between Nashville and the Boston area. His LinkedIn here.
David Rue JD
The company's chief revenue officer is David Rue JD (U.Kentucky), who previously served with Bass Berry & Sims and with Bowne, the iconic financial printing company. He earned his bachelor's in organizational communications at Western Kentucky.
Cloud Concinnity goes to market via direct selling and inbound marketing, and the team works to expand and maintain wide relationships within governance circles. Its formost sales priorities are in healthcare and then financial services, though the company eyes other near-term verticals, including postsecondary educational institutions.
The company's geo-priorities are the southeast and the northeastern U.S.
It considers the complex, rapidly growing and heavily regulated healthcare and financial services sectors foremost among its target markets, but the team is also aware of compliance and other use cases in other verticals. Falls noted that complex nonprofit institutions, such as universities, have needs much the same as corporate customers.
Asked about international markets, Falls acknowledged possible future opportunities in Canada, Australia, Europe and other regions where there is strong and still-rising emphasis on companies employing best practices for governance.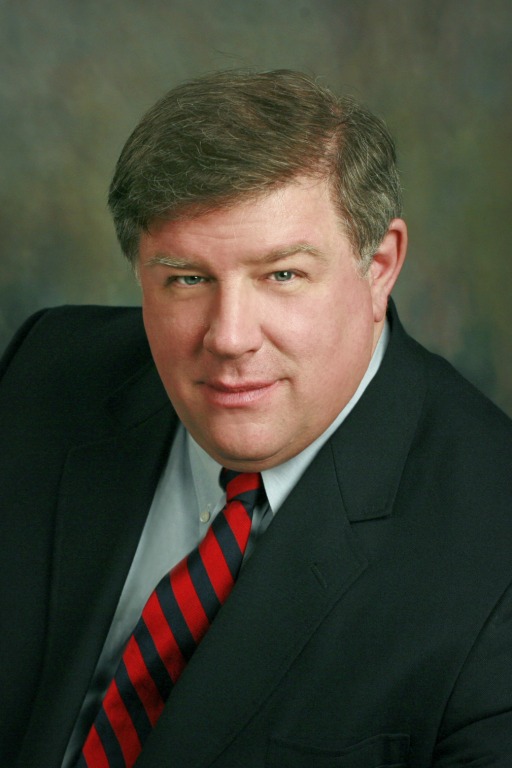 Townes Duncan JD
The company's three-person board of directors includes, in addition to Falls: Townes Duncan JD, who in 2018 founded Nashville-based Invergarry Holdings LLC (Dela.), a VC/PE firm. Duncan was previously co-founder and managing partner of investment firm Solidus Co. Much earlier, he practiced law with Bass Berry & Sims.
The third Concinnity director is Bo Sundstrom of Sundstrom Konsult AB, Skarhamns, Sweden. Sundstrom was long associated with EG A/S, which has over the years been controlled by a series of private equity firms.
Concinnity's outside advisors include attorneys with Dodson Parker Behm & Capparella and with Bass Berry & Sims. Accounting is with BDO USA's Nashville office, and its banking is with Pinnacle Bank. The company's key website video was created by Bethany Wynns, customer engagement and success manager. The startup has no outside Ad-PR-SEO advisors.

Cloud Concinnity tools and features reflect the company's best-practices framework.
Falls described the unifying principles of that framework in her 2015 book, Corporate CONCINNITY in the Boardroom, in which she offers "10 imperatives to drive high performing companies."
Although the origins and evolution of the word "concinnity" are traceable to ancient Latin and 16th Century English, Falls' usage is consistent with the OED's: "The skillful and harmonious arrangement or fitting together of the different parts of something."
Much as she took pains in her book to emphasize that the Concinnity Framework™ is pragmatic, Falls made clear in our interview that she is an "operator" who is devoted to execution and performance.
In keeping with that, Falls also underscored that the Cloud Concinnity platform subsumes roughly 50 workflow processes and activities common within rigorously governed companies, and allows customization for less common user requirements.
The CEO told VNC that a patent application is in-the-offing to cover the company's proprietary processes, which enable board and management to achieve and sustain desired corporate performance and compliance.
Drawing on her nearly four decades' work in banking, finance and advisory services, Falls warns her readers early-on in Corporate Concinnity: "Nothing should be more important to you than building exceptional, sustainable leadership teams; effective, continuously governance platforms; and a strategy to make them work well together."
Why? Because "Good leadership and good governance are THE defining traits of high-performing companies," writes Falls.
The CEO believes Cloud Concinnity is proving-out as the first next-generation platform for board governance and engagement -- a "process-management engine" within a board intelligence and management platform.
That characterization seems to position Concinnity closer to enterprise markets for such things as fintech, insuretech and regtech solutions, and farther from the crowded "board portal" field of e-document storage/management and other collaboration tools.
She said her team regularly receives validation for Cloud Concinnity from users and other sources. She said a savvy venture capital executive recently told her, "There's not a lot of 'white space' left in technology, but I believe you've found it."
Though she'll keep checking her rear-view mirror, Falls said she has indeed come to believe that "the market has really handed us a white space." She added, "I suspect we are unique."
Of course, at no point did she claim the market is static. When asked about actual or potential competitors, Falls and Rue each mentioned Nasdaq's BoardVantage and Diligence among incumbents.
VNC's brief research yielded numerous comparative rankings of board governance and related solutions, including three sites: 1 - 2 - 3.
Though VNC found many entrants seem to be on converging trajectories, VNC did not undertake detailed comparisons. That said, the effort did lead to a sense that Concinnity has positioned itself with greater emphasis than "board portal" incumbents on issues related to improving intra-board and board-management trust, performance, mutual accountability, sustainability and other success factors.
VNC research also quickly showed that numerous associations, such as the National Association of Corporate Directors (NACD), and such firms as McKinsey (among myriad others) are focusing a great deal of energy on enterprise technology and governance issues, all of which could improve the environment for discussions of transforming corporate governance, as well as operations.
Asked to comment on her obvious passion for this undertaking, Falls said that, while she is certainly "all about making a lot of money for myself and our investors... this is in many ways a real mission for me."
She explained, "It's unfortunate to see [board compliance, process and performance] mistakes made over and over again in the C-suite, especially because they're preventable. It's one thing [for missteps] to blow up a company, but that's not really [all] that happens -- you also blow up a lot of lives along the way..."
She said she believes that Cloud Concinnity and the practices, processes and accountability it is embedding in its platform can help mitigate or avert damage and help sustain growth and development by engaging executives "at the top of the house" in new ways.
In 2006, not long after finishing her term as Vanderbilt University associate provost for finance and administration, Falls organized Montgomery and Morgan LLC. Montgomery and Morgan was described as a financial advisory firm in a 2015 SEC filing by Avenue Bank, which in 2016 merged with Pinnacle Financial Partners.
Falls' personal corporate governance experiences include having served as a director of Avenue Bank Holdings, which in 2016 was confronted with a putative class action lawsuit. Via a local Chancery Court and subsequently via a Business Court pilot project, the action was dismissed with prejudice, with plaintiff awarded attorneys fees and expenses, according to a 2017 SEC filing by Pinnacle.
In 2015, Falls and Co-Founder Allen rebranded and launched The Concinnity Company as a successor to Montgomery and Morgan.
Falls is a Governance Fellow of the National Association of Corporate Directors (NACD) and participates in Nashville activities of the Private Directors Association. Co-founder Allen is pending certification as a Governance Fellow, according to her LinkedIn.
For now, Fall's personal board memberships are limited to serving as a trustee of the Louisville Presbyterian Theological Seminary; and, to supporting Nashville startup Agrin Health, which offers a solution to help clinicians and caregivers develop and monitor a patient care plan.
Falls' earlier career has also included executive roles with Tatum (which since became part of Randstad), for which she launched a Healthcare practice centered in Nashville. She also served with UCar International (now, Graftech); Magnetek; and, Fleet Bank (which later merged with Bank of America).
During her 13 years with Fleet Bank and predecessor banks, Falls told VNC she served successively in senior roles related to regional multi-industry loan syndications, credit approval and otherresponsibilities -- emerging from all that as "a banker's banker."
In publishing her 2015 book, Falls turned to Greenleaf Book Group Press, Austin. Bay Area Book Designer Debbie Berne contributed to design and composition. The portrait of the author (above) was shot by Robbie Quinn, a photographer who operated for several years from Nashville before returning to New York City.
Nashville's well known Parnassus Books put the spotlight on the author in August 2015. The book's Amazon link is here.
Falls is a Wellesley Scholar graduate of Wellesley College (economics, sociology), near Boston; and, she earned her MBA (finance) at Adelphi College, on Long Island.
Midway in her career, Falls relocated to Nashville from southern Connecticut.
She was born in and lived much of her childhood in Wynne, Ark. Falls and her family reside in Davidson County. VNC
. last edited 1547 6 June 2019
---