COPILOT TRAVEL INC. says its new software platform enables most website owners to monetize their traffic by enabling their visitors to book price-optimized travel via their property from any device.
Founder-CEO/CTO Gary Somerhalder told Venture Nashville the company's offering, which is in private pilot, not only makes most websites stickier, but also challenges major travel booking consolidators by intercepting business and consumer travelers earlier in their event- and travel-planning activity.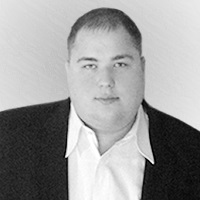 Gary Somerhalder
Currently, the platform is focused on airline travel, but will "expand in later versions to hotels, rental cars, airport transfers" and other transactions, said the CEO.
COPILOT makes money by driving desired traffic to airline partners and participating website owners get a piece of that.
He said that in addition to founders' capital, the company has previously raised $100K on a convertible note.
It is now raising $1MM in Seed on a convertible. Somerhalder is in conversations with Nashville Angels and VCs, among others.
His financial mapping also allows for a possible bridge round ahead of a Series A.
The Series A could target $8MM-$10MM, perhaps in 2H 2020.
Asked what's over the horizon, Somerhalder said he thinks a Series B of perhaps $20MM magnitude could make sense, but might well be preempted by a strategic investor.
He affirmed that a "large international travel company" has seen COPILOT's technology and expressed interest in making strategic investment, but said he is not free to identify the company.
As of Dec. 20, the CEO said the company's cap table had 10 entries, including a number of its advisors.
Due in large measure to the networks of his advisors and investors, Somerhalder said the company's sales pipeline contains "2,100 hotels, 500 conferences, and 120 events without us doing any marketing..."
Asked about competitors, Somerhalder said there are legacy incumbents engaged in Travel, affiliate marketing and the like, but, in his view, not one is offering a competing "integrated travel booking experience".
Brief VNC research shows most travel-related software providers are marketing to corporate travel units or to traditional Travel industry incumbents.
Of sites visited, VNC points to TourTools and Lemax, which offer descriptions that give a sense of the complexity of most other installs or integrations, a process Somerhalder says he has essentially disrupted.
Though there are many e-Travel brands that might be mentioned here, the breadth of Madrid-based Amadeus stood out in VNC's brief surveillance.
Asked about intellectual property associated with the company, Somerhalder said his company has several IP assets that will be subjects of one or more patent applications. He added that he is discussing possible strategic sources of financial support for pursing IP protection.
Somerhalder emphasized that his technology integrates with each participating website, the owners of which he said need only paste into their sourcecode a single line of COPILOT software code to support travel bookings and earn revenue shares from traffic their sites attract.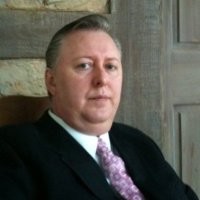 Frank Appleby
The startup's COO is his father-in-law, Frank Appleby, whose sales and procurement and purcashing career includes tours with Gaylord Entertainment and others.

The CEO said he has worked 11 years alongside his wife, Maegen Somerhalder, who handles some backoffice functions for COPILOT.

The company tech team includes Jeremy Randolph of Mt. Juliet, as well as developers in India. Randolph is also associated with Greenfield Research and Development, an IT firm. Somerhalder said his relationship with Randolph stems from each having been active in the Nashville software development community, in which they met.
The company's professional advisors include Chris Sloan at Baker Donelson; Craig Ballentine with Franklin-based PHB CPAs; and, it banks with Wells Fargo. The company has also received support as a participant in the Google Cloud for Startups program.
Somerhalder, a 30-year-old Spring Hill resident with an office in E-Spaces in Cool Springs, said his controlling interest in COPILOT is held by his GMS Ventures Inc., a Delaware company.
Somerhalder also holds controlling interest in Centurion Software Group, a Delaware-registered company that is not currently active. VNC
. last edited 0743 4 April 2022
---