Founders in second SAFE raise, with a Series A on horizon
Cornerstone penetration among major grocery chains, Amazon
Focused FTE team augmented by advisors, suppliers, brokers
Exit scenarios vary, but likely to end in sale to major
Company's stepwise model could apply to other CPG opportunities
---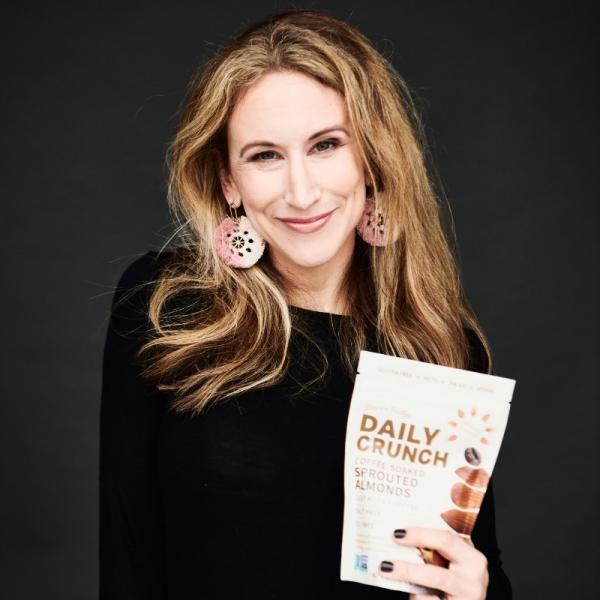 Laurel Orley
Co-Founder, CEO
Daily Crunch Inc.
THE TEAM of Nashville-based Daily Crunch Inc. -- an early-growth startup with a "better-for-you" snack-food line -- is raising capital and expanding into U.S. grocery chains and e-commerce channels, while monitoring consumer packaged goods consolidators and other potential competitors.
Daily Crunch's flagship offerings that are currently in stores and available online include 5- and 1.5-oz. bags of sprouted almond nuts, which have been processed to ensure what the founders describe as a "uniquely crunchy" snack, without refined sugar and with unhelpful acidity removed to make nutrients more bioavailable.
The product line -- non-GMO verified, gluten-free, keto, paleo and vegan -- began hitting Nashville shelves in 1Q 2020.
Of course, those dietary credentials might send some mid-South consumers flying to shelves to stock up on such regionally spawned brands as Goo Goo Clusters; but, upon inspection we find that even the State of Tennessee's "Made in Tennessee" snack page includes a Daily Crunch offering amid the chocolate guitars, Moon Pies and traditional confections.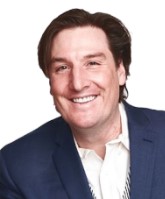 Dan Stephenson
Nearly five years since conception of the business by now-CEO Laurel Orley, 43, and COO Dan Stephenson, 39, discussed the company's journey-thus-far during a series of interviews for this story.
Their careers have been weighted with CPG experience, reflected in their respective Linkedin profiles are here and here.
The pair said they connected largely as a result of the network of the Nashville chapter of the Entrepreneurs Organization (EO). The CEO arrived Nashville with family and children nine years ago, while COO Stephenson landed here 20 years ago.
Relying heavily on retail brokers and other allies, the company, itself, has a total four FTEs, including Kenzie Steel MBA, who is head of marketing and brand strategy.
VNC learned that each full-timer focuses each day on their respective core responsibilities, and everyone "tag-teams" on sales opportunities. Increased use of virtual-meeting tools has been a blessing, they said, to young firms without deep travel budgets.
In the span of roughly two months in summer 2021, the revenue-producing company raised $1.2MM in SAFE convertible funding that drew a dozen or so outside investors.
The founders continue to hold controlling interest, with Laurel Orley holding the largest minority share. Launch Tennessee (TTDC) is among minority investors.
Recently, they set into motion a targeted bridge round, in the form of a $2.0MM SAFE raise, and have roughly $800K-in, thus far.
They acknowledged that in addition to individual investor meetings, next month the company will host a private event in Nashville.
They also confirmed that a Series A round in the $5MM-$7MM range is on their map, to further expand sales.
The startup's initial product line is now represented in about 4,500 grocery and other retails stores.
Notably, its distribution also includes front-of-store displays of healthier snacks within a number of CVS Pharmacy stores, and its products are said to be doing well in those settings, the founders said.
Promotion always helps: Daily Crunch proved competitive in Good Housekeeping's 2023 Best Snacks, in which its product (a coffee-infused coconut and sprouted-nuts mix) won a berth among "Top 100" products spotlighted.
The Good Housekeeping ranking process involved thousands of snacks being sampled by dietitians, food scientists and taste testers working under the auspices of the Nutrition Lab of the Good Housekeeping Institute.
The results of the brand's presence in grocery chains, sales via Amazon.com and via DailyCrunchSnacks.com and other tactics were further amplified by two live appearances on ABC's Good Morning America, with each appearance attracting perhaps four million viewers, and drawing forcefully on Daily Crunch inventory.
Asked about Daily Crunch exit plans, the CEO responded, "We have a few different exit plan scenarios but at the end of the day it's to sell the company. We are open to a larger CPG company purchasing us where we have a 3- to 4-year clause to work for them during the transition. We have a group of advisors helping us navigate our path forward as we continue to grow."
Orley then added, "Once we get to $5MM sales, we will be revisiting our exit plan and how that may look for the next 1, 3, 5 and 10 years. We are very away of the current climate and how a corporate VC may be more helpful for Series A vs. regular VC."
Bonds among the Orley family brought both gravity and impetus to advancing Daily Crunch.
The startup's website speaks of Diane Orley's loss of her son, George Orley, to suicide, and how that led to the Daily Crunch's commitment to giving a portion of its profits to support mental health awareness on college campuses via a nonprofit, The Support Network (TSN). George's brother, Samuel Orley, is a co-founder and chairman of TSN, which VNC understands does not currently have a campus affiliate in Tennessee.
Diane Orley
Daily Crunch is working steadily to protect its IP, including trademarks for its corporate brand and its "Uniquely Crunchy" mark.
Also, Daily Crunch has submitted a USPTO patent application, citing as inventors CEO Laurel Orley and her aunt, Co-Founder Patricia Diane Orley, who had previously used her nut-processing knowledge while doing business as Diane's Kitchen, based in Birmingham, Mich.
VNC research shows major CPG brands based in the U.S., Canada, Germany, India, the UK and elsewhere are pursuing U.S. trademarks and-or process-oriented U.S. patents in the snack-foods space, with PepsiCo's Frito-Lay and Quaker Oats units, Kellogg (including its Kashi brand), and NESTLE being notable examples.
OBSERVATIONS
VNC 's long-form reporting on Daily Crunch was undertaken to increase awareness of CPG opportunities across the region's entrepreneurial ecosystem.
We sought quick reactions from several Tennessee pro's with CPG experience:
► Kerry Graham, proprietor of The Brand Hotel LLC in Nashville, said his immediate reaction upon hearing of "Daily Crunch" was that the brand "tells me right away what I'm going to get [and signals that its team] is solely committed to this line of products, this category."
► We also spoke with F&B and Hospitality entrepreneur Michael Robinson, co-founder of Proof Incubator, which recently landed a contract to operate a CPB mentor network and incubator. That effort is aided by state funding via Economic and Community Development and its nonprofit sub, Launch Tennessee, aka Tennessee Technology Development Corp.
Introduced to Daily Crunch by VNC, Robinson immediately responded, "The healthy snack market is booming, but also means more competition. So, it's critical to have differentiating product features. Health and convenience are a great combination and are driving the market." He added that Daily Crunch's opportunity to emphasize the sprouted-nut advantages of their product line could represent a "pretty strong recipe for success."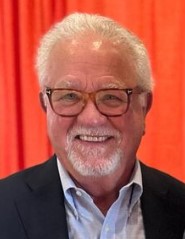 David Bohan
► David Bohan, retired founder and former CEO of The Bohan Agency, said, "Today, the marketplace for startups has more complexity. Retail consolidation, especially in the grocery category, gives brick and mortar retailers more control. Online retail continues to be dominated by Amazon. The flip side provides startups with a defined niche targeted opportunities for direct-to-consumer sell through where their can achieve higher margins to help offset added expense.
"For mature brands," said Bohan, "I think the options for growth are more daunting. Product line extensions are harder to pull off in-store because of limited, read more expensive, shelf space. Just how many flavors of Triscuits is Kroger willing to carry? I believe legacy companies will need to secure growth through acquisition of complimentary brands to offer both customers and retailers more complete solutions."
Crunch-awareness has clearly been spreading for a while.
For, quite apart from the nuts category, CPG brands and brand claims emphasizing "crunch"-related themes are showing-up in snack-trademark filings for cereals, supplements, dried fruit and vegetables and sweets, and other foods for humans (as well as for promotion of feed for domestic pets, birds and other animals, personal-fitness products, computer games, data-processing products and more).
The founders' report of channel acceptance of Daily Crunch products reinforces the notion that "better for you" and "crunch" -- plus consumer-tested products and retail convenience -- are paying early dividends.
DAILY CRUNCH ADVISORS
Its professional advisors include attorneys Jake Neu and Ben Colalillo with Bradley (Nashville). Its business advisors include Kurt Riemenschneider of Nashville.
The company banks with Chase. Its accounting and related matters are in the hands of Stage 1 Financial (Dallas), recently acquired by Atlantix Partners, Ft. Lauderdale.
Its sales momentum is heightened by support from Boulder-based Green Spoon LLC.
Its individual products, facilities and production operations have completed or are nearing completion of formal certification in accordance with Kosher law. The full line of products is expected to have completed certification by autumn of this year.
Product design is credited to Pulp & Wire (T.DOC Creative Partners LLC), Portland, Me.; and, manufacturing is driven by Contract Manufacturing NE LLC, Bristol, Conn.
Packing-Shipping for order fulfillment is with XPDEL Inc., La Vergne, Tenn. (Westlake Village, Calif.)
Physical distribution relies on central and regional units of United Natural Foods Inc. (UNFI); KeHE Distributors (KeHE), Naperville, Ill.; Core-Mark (Performance Food Group, PFGC, Richmond); and, DOT Foods, Mt. Sterling, Ill.
Its ERP is from CIN7 Ltd., Aukland, N.Z. (vendor fka DEAR Systems, Sydney, Aus.) Its current website was produced by Wren Digital of Des Moines. The team relies on tech tools including Slack, Klaviyo (email), Post-script (SMS/SM), Quickbooks, Gusto and Paypal.
CPG RESOURCES
It's a target-rich environment, but we'll offer these resources:
GDP Share | Deloitte | Snackification | Millennials | Behavior | CPG Velocity - Part 1 & Part 2 | Basic CPG | 4Fun |
. last edited 2026 26 July 2023
---