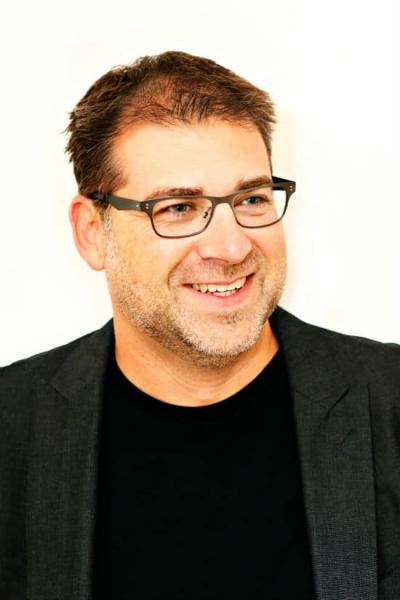 THE OWNERS of LUCI hardware and software accessories that are designed to give power-wheelchairs users safer mobility see maintaining the independence of their new business as profoundly important.
For reasons personal and professional, they assign equal weight to improving independence and safety for persons with disabilities, Co-founder and CEO Barry Dean told Venture Nashville.
TIME Magazine -- which scouts for breakthroughs in 25 categories each year -- recently chose to name LUCI among the fabled magazine's 100 Best Innovations of 2020. LUCI emerged in TIME's Accessibility category.
When attached to an existing power-wheelchair, the LUCI patented system serves to combine data from sensor fusion, infrared, ultrasonics and radar components to "see" potential hazards in the user's operating environment and to then respond to user steering input to avert power-wheelchair tips, drop-offs, collisions and falls.
The LUCI system features Cloud-based software, connectivity, security, communication and alerting.
There's more to come: The company has nine patents issued and eight applied for, with core emphases including communication, control and sensor systems for motorized and non-motorized mobile systems. A subset of its IP has "an expected future use" for remote patient monitoring, bio-telemetry and/or telehealth, the company said.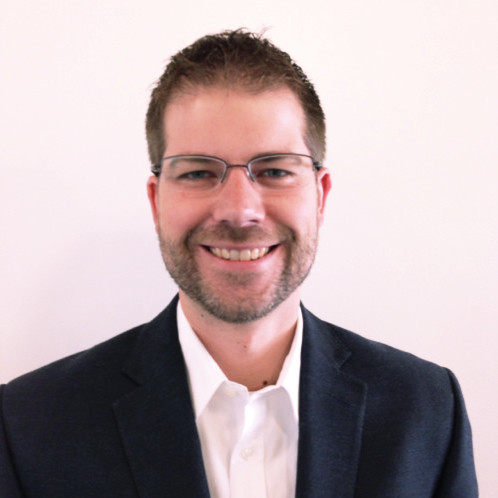 Jered Dean
Dean said his daughter's medical need for such mobility spurred him and his younger brother, Jered Dean, to begin pursuing the idea four years ago.
Dean and his family had moved to Nashville in 2005, to be closer to medical care for his daughter, Katherine, who had been born with cerebral palsy. She's now age 19. Last summer, The Tennessean's Brad Schmidt profiled the family's journey to that point.
Today, the company's owners include the two Deans and Dan Preston, the CEO of both ClaroVia Holdings and Eagle Harbor Holdings, based in Bainbridge Island, Wash., the CEO confirmed.
The owners have drawn some expressions of interest by potential investors.
However, the company aims to be highly selective in recruiting outside capital. VC/PE investment might be preferred over corporate strategic involvement, to preserve options for pursuit of widest adoption, said the CEO and COO Peter Knapp, in a joint interview.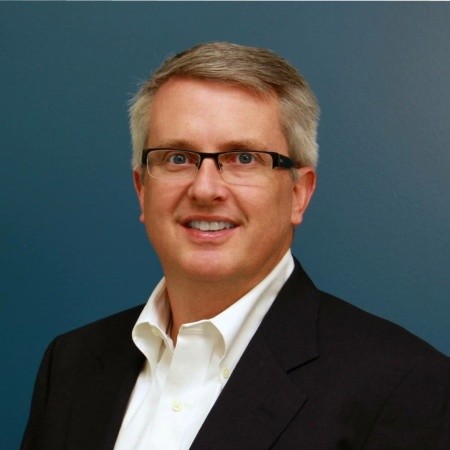 Peter Knapp
Management has not yet determined a target or range for a priced-round of capital, if there's to be such a round, nor have they decided whether to choose an investment banker to assist with such an effort. More on the company's standing advisory relationships, later in this story.
The LUCI offering costs about $8,500 per powered-wheelchair, and the system can be added onto the majority of such wheelchairs now on the market.
The company is pre-revenue, and its first full market sales are projected to be cash-retail. It is exploring integration and-or licensing agreements with powered-wheelchair manufacturers. Such arrangements could affect combined costs.
What about insurance? Although the company began early in its life to work on business models that would work with Medicare and other insurance coverage, that remains a work-in-progress, said Dean, who remains optimistic.
He said that in the past 18 months they registered Luci LLC and asset holder Patronesse LLC in Tennessee.
Since then, they have continued steadily expanding their understanding of the nature and magnitude of the addressable market for the company's mobility-enhancing technology.
The company has been purposefully self-funded while establishing its team, advancing development and commercialization of its solution, and forming a platoon of advisors.
A spokesman for the company said vetted addressable market data is not readily available, but online research suggests the global powered wheelchair market might be pegged at $4BN or more. There are an estimated 3MM powered and manual wheelchair users in the U.S., alone.
The Luci entrepreneurial experience has reinforced the founding team's "missional" sense of purpose in serving disabled mobility equipment users, as well as their belief in their company's commercial and financial prospects, said Dean.
In line with all that, the company has recently very publicly planted its flag as an industry change agent.
Among other recent tactics, they openly published a generously detailed white paper (PDF) on the company's rationale for entering the mobility ambient awareness area.
Asked whether disseminating the white paper might trigger fresh competition in the sector, Knapp said, "That was intentional," adding that potential partners and competitors alike would immediately recognize that a young company "would not pick a strategy and put those kinds of flags out there unless you could deliver on it."
The CEO added that he and his team figured that -- upon seeing the white paper and other communications -- potential competitors and-or partners would wonder, "If those are the cards you're showing, what cards are you not showing?"
Dean also stressed that he, his brother, Knapp and others recognized that powered-wheelchair users, clinicians and others have long been urging more innovation among medical equipment makers.
He added that improvements such as those embodied in LUCI "are being asked for all the time. It's just that there hasn't been, til now, a platform or a framework" for addressing meaningful action on such goals.
The CEO said he came to believe both that the disabled community might have to wait "lifetimes" for more innovation, if his team didn't decide "we were going to become a driver in all this" -- and, the market opportunity was real.
Asked about current direct competitors, the CEO and COO indicated they recognized no directly comparable entries at this time, noting that incumbent manufacturers of nonpowered wheelchairs or traditional scooters seem unlikely expand their footprint, at this time.
Brief VNC research of the field shows investigational and applied research is underway on aspects of ambient awareness and autonomy in transportation, disabled mobility and assistive platforms, but did not immediately find other clear nodes of commercialization.
Asked about current advisors, a representative of the company provided the following:
Its law firms include Polsinelli (Kansas City), for IP matters. Corporate and regulatory attorneys are with Sidley in Chicago; Bass Berry & Sims in Nashville; and, MRC Global (formerly MRC|X). VNC notes that MRC Global was created earlier this year when Memphis-based MRC|X merged with lifescience consultant Stratum International, the latter a wholly-owned subsidiary of Denver-based Pinnacle Healthcare Consulting.
The company's advisor on payer reimbursement and related matters is Denver-based Claudia Amortegui of Orion Consulting Group. Its accounting is with Carr Riggs & Ingram, Nashville.
Advisors for PR, marcom, brand, media, digital presence and strategic communications include Brentwood-based Jarrard Phillips Cate & Hancock (Chartis Group); Opinionated Group (Portland, Ore.); The Outcast Group (SF and elsewhere) and, Jones Knowles Ritchie (London, New York City, Shanghai).

The company also noted that its ISO-compliant manufacturing operations are outsourced to a medical manufacturing firm in the U.S., which it did not identify.
CEO Dean, 53, confirmed that the company has about a dozen FTE on its team, as well as outside contractors and ad hoc project workers.
Also, the company said it relies on software developers, industrial designers, Cloud and app developers and electronics specialists at seven firms that complement the company's internal roboticists, programmers and engineers.
Jered Dean, 40, is the company's CTO and is based in Arvada, Colo., where the company has an engineering team. The CTO holds Colorado School of Mines degrees with engineering emphases and was previously a teaching associate there. He has also participated in automotive engineering programs, according to his LinkedIn.
The Deans were joined in 2018 by COO Knapp, 49, who'd earlier been managing director of Brentwood-based HearingPlanet and VP-Finance for Phonak, in addition to having been a decade with Chicago's Tribune Company and a KPMG supervising senior auditor. Knapp's LinkedIn is here.
Prior to shifting his fulltime focus to LUCI, Barry Dean was a prominent Country and Bluegrass songwriter/producer within Universal Music Publishing.
He also served on the board of the Nashville Songwriters Association International. His LinkedIn profile is here.
For more on LUCI, click here. More on TIME's 100 Best Innovations selection process, click here. VNC

. last edited 0729 25 November 2020
---