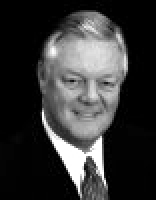 Updated 11:49 a.m.
Sage Group CEO Rich Ford told VNC this morning his company's recently completed first quarter was the "best we've ever had," since he and co-investors bought the company in 2002. The privately held company doesn't release financial details.
Ford and Chairman Joe Kelley were among the private-equity players five years ago, when they bought Frontline-Pace from its founder, Marguerite Sallee Kondracke.
Ford attributes Sage's recent performance, in part, to the resilience of human beings. Such factors as rising fuel prices and prospective waves of corporate downsizing and retirements have cyclically prompted consumers to evaluate their future career plans -- which often leads to decisions to seek technical certifications or education such as offered through Sage Group.
Much of Sage's training work is tied to joint labor-management agreements, concentrated in the telecommunications industry. Contract negotiations now underway at Verizon and AT&T could prompt early retirements for veterans and new opportunities for younger workers who are prepared by reason of education and certification to step into better roles.
Ford has long had an eye on the political and economic landscape: Before joining Sage, he was EVP/COO of the National Federation of Independent Business (NFIB); and, earlier, chairman and CEO of Willis Administrative Services, a division of Willis, one of the world's very biggest insurance brokerage firms. Ford was in the insurance industry for more than 30 years.
However, it may be Ford's current role as chairman of the board of the Nashville Branch of the Federal Reserve Bank of Atlanta that has most sharply honed his skills as an observer of human behavior.
Ford and six other local bank directors continually collect personal observations and Tennesseans' stories for compilation and reporting to through Fed channels.
The most significant findings find their way into the Federal Reserve's "Beige Book," a collection of the regional banks' anecdotal

reports, last compiled April 16, ahead of next week's scheduled meeting of the Federal Open Market Committee.
The Beige Book plays a key role in the Fed's decision-making on interest rates and other issues, according to Dewey Daane during a recent interview with VNC. Daane is a former member of the Fed's Board of Governors and a Vanderbilt University emeritus professor of finance.
The local directors use their business connections and personal networks to gather responses to questions provided by the Atlanta Fed and attempt to spot other hotspots or trends, and help the central bank keep the economy out of the ditch. Ford notes that personal stories are often fresher than the economic data flowing through official channels.
"When I call, people know why I'm calling," Ford explains. "They also know," he added, "that I can't repeat any information they give me" with attribution. In checking the pulse of a specific issue like construction, he might call 10 or 20 persons who play different roles.
Ford's networks are extensive: Before becoming president of The Sage Group, the Brentwood workforce training company; he was COO of the National Federation of Independent Businesses; he was CEO of a Willis Group division. He is also [a former] advisor to Galen Capital Corp., the merchant banker.
The other Nashville Branch directors are: Daniel Gaudette, Nissan North America (retired), Brentwood; Cordia Harrington, Tennessee Bun Co., Nashville; Debra London, St. Mary's Health System, Knoxville; Michael Swain, First National Bank, Oneida; David Williams, Vanderbilt University; and, Paul Willson, Citizens National Bank, Athens.
Ford noted philosophically that not all bad news should trigger an immediate change in money supply or interest rates. Sometimes, he said, business failures must be viewed as "part of the purification process that we, as capitalists, have." At the same time, even isolated reports of hospital outlays for uncompensated care, bankruptcies, or changes in consumer shopping patterns may prove harbingers of bigger shifts.
Ford said some of the most important information pops out "when you get people talking about something that's near and dear to them, and they start talking from their hearts" – revealing "little things" that may carry bigger implications.
Ford said that if a restaurant he frequents seems less crowded than usual, "I ask the question – How's business? – and the waitress will tell me, whereas the restaurant executive may not."