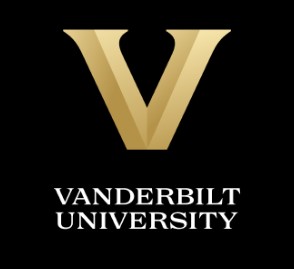 THREE startups co-founded by Vanderbilt University faculty are targeted for investments from the university's Discovery Vanderbilt program.
The University today announced approval of Discovery Vanderbilt investments "into three faculty-initiated startups --HeroWear, IDBiologics and Virtuoso Surgical."
The trio of startups is described as "the first wave" of the university's planned support of Vanderbilt-initiated startups.
The Discovery Vanderbilt program is sponsored by the offices of Chancellor Daniel Diermeier and Provost and Vice Chancellor C. Cybele Raver. The program is led by staff of the Office of the Provost, as the university announced in 2022.
Last October, the university said the Discovery Vanderbilt initiative would "run parallel to similar pushes" with its research partners at Vanderbilt University Medical Center."
More broadly, Vanderbilt also previously announced that in 2022-23 that Discovery Vanderbilt would likely make "targeted investments, totaling more than $50 million in the first year, across the schools and colleges to support current research efforts while positioning the university to expand and diversify research activities, innovation and entrepreneurial scholarship."
In that earlier announcement, the university explained that activities supported would also include: support for grant funding and development; innovation and tech transfer support and development; expanded resources for undergraduate research; expanded graduate student research; and, cross-institutional knowledge hubs and institutes.
According to today's announcement, "HeroWear received seed funding of $250,000, and IDBiologics and Virtuoso received Seed and Series A funding of $500,000, respectively." (This story will be updated, as warranted.)
Previous VNC coverage of the three new portfolio companies is found at these links for HeroWear, IDBiologics, Virtuoso.
► The university explained that HeroWear "develops wearable assist devices, called exosuits, to alleviate back strain and injuries--especially for those who do heavy and repetitive lifting."
► Virtuoso Surgical is said to have "developed a robotic surgery system that enables physicians to overcome the limitations of traditional endoscopes. Its flagship product is a minuscule robot with the potential to revolutionize surgical procedures treating prostate cancer..."
► IDBiologics is described as developing "human monoclonal antibodies for the treatment and prevention of major infectious diseases, including SARS-CoV-2, influenza, respiratory syncytial and Zika viruses."
Startup investment candidates were proffered to the committee by leadership within Vanderbilt University's Center for Technology Transfer and Commercialization and by The Wond'ry, the university's innovation center.
Discovery Vanderbilt investments are described as "inclusive of VUMC faculty as well as students, alumni and community members participating in Wond'ry programming."
Responsibility for reviewing and approving Discovery Vanderbilt investments is entrusted to Vice Chancellor for Finance, Information Technology and Chief Financial Officer Brett Sweet; Vice Provost for Research and Innovation Padma Raghavan; and, VUMC Chief Scientific and Strategy Officer and Executive Vice President for Research Jennifer Pietenpol.
"These three initial investments will fuel discovery and accelerate the translation of our research into real-world benefits," Chancellor Diermeier said. "I look forward to the innovations that will grow from these partnerships, and to future investments by the committee that are sure to push new ideas into the frontiers of discovery while underscoring our continued service to others and community."
"Funding groundbreaking faculty-led startups like HeroWear, IDBiologics and Virtuoso is central to the purpose of Discovery Vanderbilt and allows us to extend the impact of our research and innovation locally, nationally and globally," said Provost Raver in today's release.
The Discovery Vanderbilt webpage maintained by the Office of the Provost today emphasizes that, in addition to funding, the program also advances achievement of Vanderbilt's strategic goals in the the contexts of engagement and local, national and global "reach."
The program also builds upon and contributes to advancement toward the goals of the university's Opportunity Vanderbilt financial aid program, as well as toward fulfillment of the faculty-recruitment goals of Destination Vanderbilt.
"Supporting research commercialization for ventures developed at Vanderbilt and VUMC is among our highest priorities as a world-class research institution," Vice Chancellor/CFO Sweet said in today's release. "We are actively supporting Vanderbilt and VUMC faculty, students and affiliates in bringing their ideas from the lab into the world. It is a tremendous honor to support these founders' journeys and to see the innovative solutions developed by our Vanderbilt community," he added.
Read today's entire VU release here. VNC

. last edited 1800 23 May 2023
---