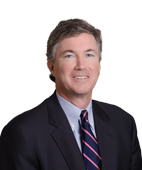 Updated 11 a.m. 25 Aug. 2015: A Cardinal spokesperson confirmed this morning it is moving to buy 71% of naviHealth for $290MM cash, with Welsh Carson retaining a stake. Cardinal plans to buy the balance of naviHealth equity over the coming four years, allowing the original owners to share in potential gains in that interim. A summary release is here; a more detailed FAQ is here. Our original story is below. -Ed.
NAVIHEALTH, the four-year-old Brentwood-based post-acute healthcare manager backed by Welsh Carson, has apparently been sold to Cardinal Health (NYSE:CAH), based in Ohio.
An FTC filing dated Aug. 21 cited the sale of NaviHealth Holdings LLC to Cardinal. A Cardinal spokesperson is researching a possible response to VNC's query this afternoon. Neither naviHealth nor Welsh Carson representatives have yet responded to VNC queries. This story will be updated, as warranted.
Local sources concurred on the matter when asked by VNC. One source claiming familiarity with the transaction said it is valued at about $400MM. VNC research shows Cardinal in May 2014 announced it paid $320MM cash for California-based AccessClosure, a manufacturer and U.S. distributor of extravascular closure devices.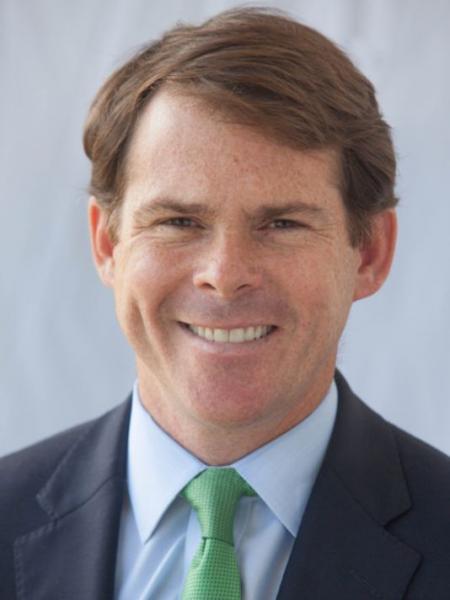 Clay Richards
Credit for formulating the business plan in 2011 for the rapidly growing, early-stage company has consistently gone to Chairman Tom Scully, a general partner within naviHealth's PE co-owner, Welsh Carson; a health policy advisor during both Bush I and II; and, the former CEO of the Federation of American Hospitals (FAH), the trade association for the investor-owned sector. At one point, Scully was also administrator for the Centers for Medicare and Medicaid Services (CMS).
When interviewed by this reporter in June 2012, naviHealth CEO/President Clay Richards, then 38, said naviHealth projected $200MM annual revenue for FY13, by which time Welsh Carson was likely to have spent $100MM on the company.
Cardinal today has a market cap north of $26BN; it distributes pharmaceutical, medical, surgical and laboratory products to its customer base.
Cardinal's FY2015 revenues totaled $105.2BN, up 13% YoY, according to its recent filing. It recently completed its $1.1BN buy of Harvard Drug Group (generics distribution); and, announced plans to acquire for $1.9BN Cordis, a Johnson & Johnson company that manufactures cardiology and endovascular devices. On a smaller scale, in July it also announced buy personalized medication therapy management (MTM) firm, OutcomesMTM, based in Iowa.
In addition to Welsh Carson, naviHealth's strategic sponsors have since inception included Select Medical, the specialty hospitals and rehabilitation services provider; and, and Universal American, a managed-care company, the company previously announced. CrunchBase lists past naviHealth investors as including Sandbox Industries, Blue Cross Blue Shield Venture Partners and Ascension Ventures.
Since its inception, the naviHealth business model has been eyed by entrepreneurs and investors in verticals other than Healthcare.
At the time of that 2012 interview, Richards said the company had 50 employees. The company now has about 600 workers, about 40% of whom are based in the Nashville area, according to recent coverage.
Richards said then he believed Scully had begun to contemplate models such as naviHealth's as far back as his early days in the first Bush Administration.
Prior to joining naviHealth in January 2012, Richards had spent five years with Healthways, the wellness and disease-management company, where he served as health-plans market VP and, earlier, as general counsel. Still earlier, he was an attorney with Bass Berry.
naviHealth's strategy has previously been described as addressing avoidable patient readmissions, by taking on risk and risk-management for client institutions, with an emphasis on lives covered by Medicare Advantage.
As widely reported, steady pressures from post-acute care payment reform, bundled payments, and outcomes-based medicine, with the projected evaporation of the traditional fee-for-service model for healthcare, have only grown in signficance since naviHealth's inception.
naviHealth provides services to 1.5MM beneficiaries nationwide, through partnerships with health plans and healthcare systems, according to its website.
Partners listed on its website today include locally based Community Health Systems (CHS), HCA and Cigna Healthspring, among others. naviHealth puts its own management fees at risk, under its model for serving risk-bearing clients.
The company emerged into public awareness in 2012, when it bought Brentwood-based SeniorMetrix, which provided predictive modeling to optimize acute-care for the frail elderly, as reported at the time by Venture Nashville. SeniorMetrix founder and CEO Rick Glanz remains aboard naviHealth as a VP, according to his LinkedIn.
When interviewed in 2012, Richards said naviHealth advisors then included Bass Berry and Fifth Third Bank. Brentwood Capital Advisors advised in the SeniorMetrix transaction. VNC
---