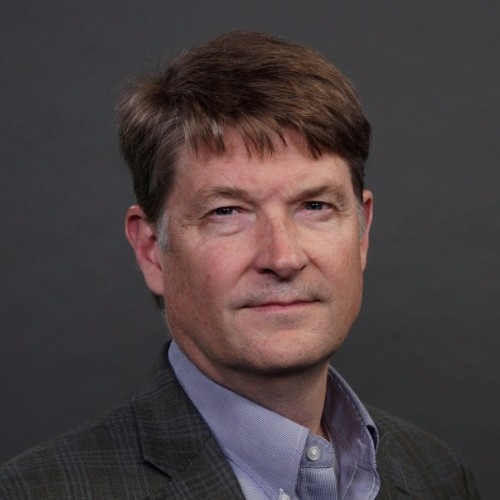 THREE-year-old Endeavor Business Media LLC receives periodic interest from potential investors, but its current owners are likely to wait til the company has had "four good non-COVID quarters" under its belt before giving any serious consideration to accepting investment from beyond the ranks of its incumbent investors.
Meanwhile, Co-founder and CEO Chris Ferrell told Venture Nashville, Endeavor is annually booking $125MM sales.
Ferrell said roughly 50% of Endeavor revenues flow from advertising via its media footprint, 20% is from conferences and trade shows; and, nearly 30% is from marketing solutions, including webinars, whitepapers and related.
Endeavor offerings touch at least nine million decision-makers, according to its website.
The CEO confirmed the company has completed 11 M&A deals and has been continually profitable since executing its first transaction and beginning operations in 2018.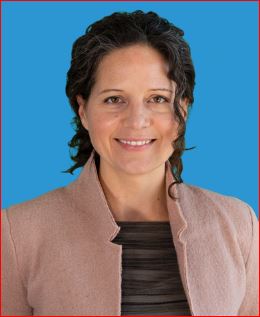 Tracy Kane JD
Ferrell and Chief Administrative and Legal Officer Tracy Kane JD maintain an "opportunistic" M&A posture while managing a pipeline of growth ideas.
Their fellow team members include Milwaukee area-based CFO Bill Nurthen; CRO/CMO June Griffin in Tulsa; and, COO Patrick Rains in Nashville.
Ferrell said he continues to rely on Endeavor's existing investors to support M&A deals, of which there are none in-prospect, at this time.
The company's equity is controlled by its current investors, including two Nashville firms: lead investor Nashville-based Resolute Capital Partners, and Invergarry Holdings LP.
Others with financial stakes include Cincinnati-based Northcreek Mezzanine and New York City-based Everside Capital Partners.
Resolute's Bill Nutter chairs Endeavor's board of directors. In addition to Ferrell, directors include Townes Duncan of Invergarry and Rodger Davis of Northcreek. Three other Resolute executives are also directors: Caroline Ducas, Andy Tatman and Casey Hammontree.
Endeavor has 550 payroll employees associated with 12 U.S. offices, including its 7-person Nashville head office, near 54th Ave. N. and Charlotte Avenue.
After several acquisitions in quick succession, total Endeavor headcount at one point reached about 600, but the workforce declined with business integrations and other factors.
Expanding support for marketing solutions -- including running webinars and virtual marketing programs -- will drive much of its near-term hiring, said Ferrell.
The company's publishing portfolio currently includes about 80 digital media brands, 64 of which have print companions. Ferrell said nearly a fourth of his workforce is comprised of journalists, subject-domain experts and-or researchers.
Its editorial mix includes, in addition to whitepapers and reports, an array of native content, advertising, promotion and other marketing communications and thought-leadership offerings for use by paying customers.
The CEO explained that during the first year of the pandemic, Endeavor marketing business remained generally strong, while its M&A pursuit and live-events programming and production came to a halt.
Yet, he said the lull in events served a purpose: Management was able to devote more energy to melding previously acquired teams and properties into an Endeavor with unified culture, broader interoffice relationships, and improved business-management processes. In the past 10 months, it has announced eight new hires and key promotions.
The company recently launched its new website; and, it aims to resume live and virtual events services in July.
Sometimes, the company organically reconfigures or expands its brands list -- for example, when an industry segment or theme deserves more concentrated content, as in the case of Smart Buildings Technology, an Endeavor title soon to be formally announced.
The company targets U.S. B2B audiences in accounting, aviation, dental, facilities maintenance, fire and public safety, design engineering, buildings and construction, energy, manufacturing, industrial, technology, medical, securities, laser, lighting, oil & gas, public services, security, construction, vehicle repair, vending, and water and wastewater markets.
Ferrell acknowledged openness to acquisitions in other sectors not yet represented in his brand lineup.
However, he emphasized that Endeavor prefers group buys, and has little interest in freestanding titles that have no complementary, audience-broadening siblings. Endeavor has done only one M&A deal that involved a single brand.
Asked about current M&A target pricing, Ferrell said, "It's a confusing time for valuations."
He explained that potential targets often have an Events component that remains under pandemic pressure, while their marketing-solutions and digital media components have often "held up really well." That mixed-picture complicates establishing business valuations.
Across its 11 transactions, Endeavor has acquired large and small packages of brands and-or events, mainly through deals with major consolidators that were divesting batches of non-core assets.
► Ferrell's opening gambit was in 2018, when he bought 17 trade brands and affiliated B2B websites and tradeshows from his former employer, SouthComm Inc., based in Nashville. (SouthComm's NashvillePost.com, Nashville Scene and nFocus were separately sold to Nashville-based Freeman Webb Co., which created FW Publishing to hold those properties, as well as events and digital ad units.)
► Then, two years ago, Endeavor's M&A net caught about 20 PennWell brands that Clarion had previously bought, but determined to sell as non-core.
► Nine months after the PennWell buy, Ferrell announced that Endeavor had acquired two-dozen Penton brands from Informa.
Asked about national competitors, Ferrell noted Massachusetts-based Questex, an acquisitive firm backed by NYC-based Mid-Ocean Partners (successive prior Questex owners: Shamrock Partners, after Audax Group); and, Washington, D.C.-based Industry Dive, which is backed by Charlotte, N.C.-based Falfurrias Capital Partners.
Among competitors closer to home, Ferrell cited only Brentwood-based Simplify Compliance, which is backed by New York City-based Leeds Equity Partners. In the past couple months, Simplify announced its acquisitions of Idaho-based Basicsafe; and, in 2017 it acquired Bluepoint Leadership Development. Simplify's brands, training and other programs cover healthcare, human-capital management, telecom, and leadership development domains. Simplify, itself, was formed by Leeds and others in 2016 through the combination of Fortis Business Media, and three portfolio companies formerly owned by UCG: DecisionHealth, LLC, Argosy Group, LLC, and Center for Communications Management Information LLC (CCMI).
Ferrell said he does not consider such Nashville-area marketing-content publishers as Hammock Publishing or Journal Communications to be competitors.
VNC notes that this week another local entrant, Bobby Stark's Parthenon Publishing, disclosed in a press release that it was recently acquired by the local BOHAN ad agency, which also has presence in Dallas. VNC understands the two firms had been allied for several years.
Asked about Endeavor's eventual exit options, Ferrell said all options remain on the table, including IPO.
He said Endeavor's wide range of options is commensurate with its goal of becoming "the industry-leading B2B Media company in the United States, and I think we are well on our way."
Endeavor's professional advisors include attorneys with Bradley Arant Boult Cummings and its accounting is with LBMC. Its lead bank is FirstBank (FB Financial Corporation, NYSE:FBK).
Beyond Nashville, Endeavor offices are in Tulsa, Nashua, Birmingham, Sarasota, Skokie, Fort Atkinson (Wisc.), Arlington Heights (Ill.), Independence (Ohio), Santa Barbara, Fort Collins, and Overland Park.
Ferrell's earlier publishing and marketing experience includes serving as publisher of Nashville Scene, as CEO of SouthComm Inc., and, earlier, as CEO of the SouthComm Publishing arm of SouthComm Inc., all of which properties were largely backed by Nashville-based Solidus Company LP, then led by Townes Duncan.
More than two decades before forming Endeavor, Ferrell was elected to serve as an At-Large member of the Metropolitan Council of Nashville and Davidson County. On Election Day 1995, he was, at 25, the youngest person to win any Metro Council seat. In 2002, his campaign for Vice Mayor of Metro Nashville came to an end with a run-off loss.
Prior to focusing on publishing, Ferrell also served in marketing and community relations roles via his own marketing consultancies, and with CitySearch, Telalink and others.
Ferrell earned his Master of Divinity (MDiv) at Vanderbilt University in 1994, and his bachelor's at Furman University in 1991. His LinkedIn is here.
The 51-year-old CEO and his wife reside in Davidson County. They have three children, all college-age or beyond. VNC
. last edited 1658 21 April 2021
---