BANCLIST, the successor to a FinTech startup born near Atlanta, has chosen Nashville as home and plans to pursue bridge financing and capital totaling about $1MM.
The company's co-founder and managing director is Peter Scully, a long-time Nashville resident and serial financial technologies entrepreneur and consultant with companies here and elsewhere.
Seed-stage BancList will soon be formally registered in Tennessee as CBL.Net, Inc., with the BancList dba gradually supplanting the platform's original brand, Community Bank List. Scully's BancList title is to change from managing director to CEO when the new company is registered in Tennessee.
In the wake of the Great Recession and waves of banking reform, "banks are more and more being asked to have a formal process for everything they do," and that includes improving the process by which a privately held bank's stock is bought and sold among investors, Scully told VNC.
BancList offers privately held community banks' shareholders a platform for advertising their interest in buying or selling a particular bank's shares, with the bidders' and shareholders' identities cloaked from one-another until negotiations are deemed worthwhile.
All transactions that result between buyer and seller are direct, with no involvement by BancList, and each must be cleared by the bank that issued the shares. And, all bank shareholders who wish to receive such alerts are advised of shares being proffered, as part of compliance with fair disclosure regulations. BancList's platform thus helps banks' management teams mitigate regulatory-compliance risks.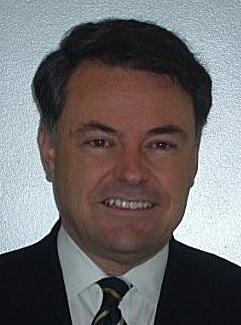 Peter Scully
Scully emphasized that Nashville has considerable history of producing FinTech companies; and, he said, the region can become "a major incubator for financial services and bank services start-ups. I think Nashville offers new companies all of the advantages that you can find in Atlanta, but at a lower cost," he added.
BancList's handful of owners, all drawn from Scully's personal network, have thus far invested more than $380K in the company, which has six full-time workers. It has a five-director board, but has not yet designated its chairman.
Of the total $1MM raise Scully now contemplates for BancList, he said the first $250K in bridge financing could enable the company to grow its base from its current 43 active bank customers in 17 states, to 75 or more banks. Subsequent tranches of capital from the $1MM round could help push the company's bank-subscriber base as high as the 200-bank mark, by the end of this year.
Scully, 58, emphasized that the company recognizes that while it believes it is "first to market, we won't be the last. The key is to capture a footprint."
Sharpening the point, Scully said that given the M&A appetite of large companies in the sector, plus the inevitability of new sector entrants, BancList is not likely to be satisfied with slowly grinding-out organic growth, fueled only by cash flow.
Instead, BancList is likely to seek millions more in outside capital, to reach its larger goals during the next three to five years, he added.
Provided it meets its milestones, Scully said he believes BancList's growth is certain to attract the interest of major strategic players, perhaps including Nasdaq-listed Jack Henry; or, such non-banking majors as Google. VNC research shows that Jack Henry's peers include NYSE-listed FIS (Fidelity National Information Services); Wisconsin-based Fiserv; and, TSX-listed DH Corporation, among others.
Scully noted that financial institutions that are not publicly traded represent the majority of U.S. financial institutions, and they have an aggregate shareholder base of 2MM-3MM individuals. A 2010 FDIC report cited nearly 6,600 "community institutions" within the U.S. banking sector.
Given the nature of BancList's technology, the prospect of onboarding perhaps 2,000 banks and several hundred-thousand individual shareholders in the next few years is not particularly daunting, said Scully.
Moreover, in addition to its share-posting platform, Scully said he sees potential growth drivers as including expanding into services to institutional investors; potential international expansion; and, possibly repurposing its technology for other verticals.
Meanwhile, BancList is making its presence known, locally. Members of its team attended VNC's recent FinTech Nashville event at the Nashville Entrepreneur Center. The event was co-sponsored by San Francisco-based Financial Technology Partners, investment bankers.
In addition, said Scully, John W. Spence, a community-bank investor who resides in Nashville, has invited BancList to introduce its offerings to a large group of his LP's, whom Spence periodically convenes to discuss banking trends.
Asked how Spence became a BancList fan, Scully replied that in the interest of shareholder value and compliance, Spence has long been a proponent of improving banking processes, and has used the now-BancList platform to scout for bank investment opportunities.
BancList currently receives patent and corporate counsel, respectively, from two Atlanta-based law firms, Thomas Horstemeyer LLP and James Bates Brannan Groover. The company is also informally advised by Nashville-based boutique banker John Gerber of Private Capital Advisors.
Plans call for selecting a Nashville law firm, and related conversations are underway with several prominent Nashville firms, Scully confirmed.
Its platform is powered by technology previously developed by the platform's original owners and then acquired by Scully's group. The company will soon release platform enhancements and modifications that have been requested by subscribing banks. The task of creating those enhancements was outsourced to Octal Info Solution, which has offices in Jaipur, London and Sarasota, said Scully.
The original Community Bank List was launched in 2009, following an 18-month development effort, funded by its owner, Roswell, Ga.-based businessman and bank investor David Bourne.
The Scully-led team took control of the company's assets in February 2014, and the following summer resumed marketing.
Scully's interest in what are now entirely BancList assets was spurred in 2013, when a banking executive suggested he take a look at Bourne's company.
Though Bourne had throttled-down sales and marketing efforts, he had continued to maintain and operate the CommunityBankList.com website, said Scully. (According to earlier news coverage, the original site's development was led by developer Matt Poje, of Junxure Creative. A former president of Bourne's startup, Vince Cain, left the venture in 2011 to become Atlanta VP for Arkansas-based Stephens.)
Scully's Nashville experience includes a decade with Private Business, a bank technology firm that was once based here, and which, after Scully's tenure, evolved into Goldleaf Financial Solutions (GFS). Most of Goldleaf eventually migrated to Georgia; and, in 2010 it was acquired by Missouri-based Jack Henry, the same company that Scully mentioned as being among potential future bidders for BancList.
Scully was also co-founder and CEO of ViewIQ, a distressed-asset management platform. In 2011, he sold his shares in the company to CheckVelocity. Scully has also in recent years consulted on benefits and insurance for companies in the financial sector.
BancList's platform has received endorsements from bank-industry associations in Kentucky and Alabama, and the company will seek similar endorsement in Tennessee, said Scully. VNC