SONATA Financial Holdings, which recapitalized a legacy Kentucky bank and then established Sonata Bank executive offices in Brentwood, is raising capital and assigning priority to expanding its fintech-enabled services to owners and employees of quick-serve (QSR) and fast-casual restaurant groups within this region, and then nationally within the next 12 to 18 months.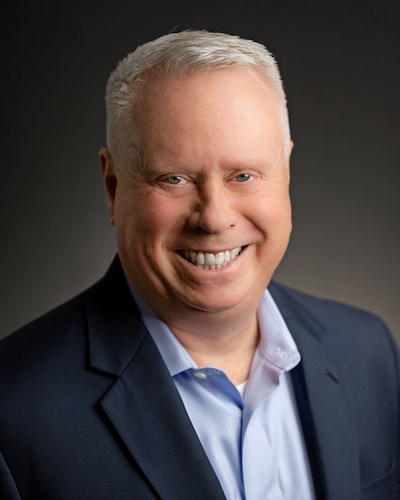 Dan Dellinger
Sonata Bank President and CEO Dan Dellinger and Chief Innovation Officer Will Rhoads, 34, briefed Venture Nashville on Sonata plans and progress.
Dellinger's prior career has included earlier stints as CFO of both Reliant Bank and of Premier Bank of Brentwood, institutions that respectively sold to United Community Banks and BancorpSouth.
The CEO explained that Sonata plans to continue gradually expanding its "digital-forward" community-banking services for businesses that want both access to a bricks-and-mortar-based financial services and digital checking, savings and lending support (commercial and SBA), with services tailored to fit the scale and sophistication of the client's operations.
He also said that under its community-banking hat, Sonata is considering how best to be of service to startup entrepreneurs, as well as to small-business owners, with particular interest in supporting minority-owned businesses. He added that he sees the community-banking side of Sonata's business as comparable to the model employed by such institutions as Nashville-based Fourth Capital.
The CEO further emphasized that Sonata expects to partner periodically with other local banks -- e.g., on major lending opportunities -- adding that community bankers always aim to never burn their bridges with one another.
In contrast, the CEO said that he sees no independent local banks that match Sonata's plans for fintech-powered services for clients and clients' workforces, first in the QSR arena, and then in other sectors.
Dellinger explained that such hospitality-sector workers are not only in high demand in a tight labor market, but are also often unbanked and more likely to be retained by employers who offer added benefits.
Those benefits might include earned-payroll advances (via debit card), educational resources for financial literacy, healthcare and-or cellphone insurance, rewards programs, access to mobile apps, and other potential offerings. In some cases, access to the product set may "move" with an employee who changes employers.
Sonata's overall community banking business currently reports about $24MM total deposits.
Dellinger said he projects the bank becoming cumulatively profitable by the end of 2024, and incrementally profitable in one or more lines by the end of this year.
Dellinger said he and others began gathering friends, family and individual investors for a strategic move within the financial sector in 2020.
A core group of the bank's future owners first raised $20MM, which was deployed in 2022 to recapitalize Sebree Deposit Bank (Sebree Bankcorp, c.1820) of Sebree, Ky., a two-hour drive north of Nashville.
In its most recent SEC filing, March 20, Sonata Financial said that, including the $20MM for the recap, it had raised about $26.1MM toward an aspirational target of $40MM, with more than 100 investors then aboard. The round is set to close not later than June 30, Dellinger confirmed. (The company's tender offer for legacy shares via the recap was covered by assets on-hand at the legacy bank's holding company.)
About 70% the capital raised for Sonata thus far has come from 19 investors who hold QSR-industry interests, said Dellinger.
Other Sonata investors include Dellinger and Chief Lending Officer Wendell Bontrager, as well as two members of the Warren family in Kentucky that controlled the Sebree Deposit Bank, 1910-2022. Currently, no investor holds a greater-than-9.9% share of the company.
Asked about risk factors at the heart of recent industry tremors, Dellinger said that, among other things, the bank's operating margin is "extremely good."
Moreover, the company currently holds no fixed-rate legacy loans that could complicate matters in the current environment. Further, the bank's depositor base is not concentrated by industries or segments.
Dellinger, 62, said he and his board of directors have adopted a tight focus on building shareholder value for the next three to five years, with a substantial liquidity event within five to seven years.
Wendell Bontrager
Dellinger said succession plans currently call for him to be succeeded by the aforementioned Bontrager.
CIO Will Rhoads said that the company has been intensely focused on transferring its legacy Sebree technology to a new system, with major reliance upon Jack Henry & Associates for assistance in identifying "the best market-tested fintech products out there."
Will Rhoads
Rhoads cited as a prime example of attractive consumer-facing technology Jack Henry's online mobile banking platform Banno Digital Toolkit™ and jXchange.
Rhoads emphasized that Sonata is aggressively exploring new and continually advancing technologies via partnerships with fintechs that are "more mature," and scouting potential new features and interfaces that are adaptible for different user demographics -- with steady emphasis on human-centered and empathetic design, with simple experiences that are easily accessible and adaptible for all users.
Asked about outside advisors, Dellinger named attorneys with Nelson Mullins; accountants Elliott Davis; impact advisor Community Capital Advisors; i-bankers Carter Terry (Atlanta) and Patrick Capital Markets (St. Louis); and, public relations with local Gray PR.
The CEO also confirmed that the company's management team is well networked among potential strategics, individual and institutional investors, advisors and others. Notably in that context, Sonata Chief Financial Officer David Kowalski's banking career has also included key roles with Reliant Bank, Franklin Synergy Bank, Avenue Bank, KeyBank and other institutions. The CFO's LinkedIn is here.
Sonata's correspondent banks include Servis1st, Independent Correspondent Bankers' Bank (fka BBKY), and Pacific Coast Bankers Bank.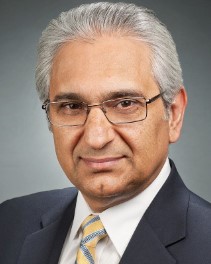 Farzin Ferdowsi
Sonata Financial's board of directors is chaired by Farzin Ferdowsi, who, the company notes, "was an organizer and served as chair of the board of directors at Reliant Bank (now United Community Bank) for 13 years. Ferdowsi served in similar roles at Premier Bank of Brentwood (now BancorpSouth) and Brentwood National Bank. He founded Brentwood, Tennessee-based Management Resources Company (MRCO) in 1971 and serves as chief executive officer. The company has more than 2,000 employees serving numerous businesses including 90 Taco Bell restaurants in Middle Tennessee, Southern Kentucky and Atlanta..."
The Sonata board of directors includes -- in addition to Ferdowsi and Dellinger -- Shabnam Aminmadani, a partner at Ferdowsi's MRCO LLC; Afshin Yazdian, former iPayment EVP and general counsel and current CEO of Merchant Solutions within Paysafe Group; Turner Nashe, Nashville edtech entrepreneur and investor (previous VNC coverage here); Kenny Kline, co-founder of BarBend; Tom Cook, CEO of Pacific Bells and WorldWide Wings; James Kelley, Neal & Harwell; Trey Harwell, partner, Neal & Harwell; Will Alexander, CIO at Hall Capital; Dave Brewer, former EVP of Middleby Corp.; and, Marty Silverman, Porta Via Ristorante.
Other Venture Nashville coverage of Fintech is here. VNC
. last edited 1645 28 March 2023
---