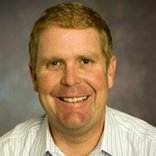 UPDATED: 27 July 2022 - FINTOP Capital announced this morning that Fund III had closed at $220MM, surpassing its internal goal of $200MM. Statements by FINTOP Founder Joe Maxwell and Managing Partner Rick Kushel are in today's press release here. The FINTOP portfolio page is here. Fund III has thus far made 5 investments in companies based in Michigan, Missouri, California, Israel and the UK. Our original January 2022 coverage is below.- VNC
FINTOP CAPITAL, the Nashville-based VC devoted exclusively to investing in financial technology (fintech) targets, has filed for its third fund, with a $250MM declared upper limit.
The SEC filing for Fund III made yesterday does not report any investments yet booked, as of Jan. 13.
FINTOP made a similar filing for FINTOP Fund II in 2019. That fund went on to attract $126MM.
By the way, FINTOP Capital's initial Fund I closed in 2017 after recruiting north of $50MM, as VNC reported at the time.

In the past two years, Founder Joe Maxwell and his colleagues in FINTOP Capital have been popping-up in a range of new settings and roles, both within FINTOP Capital, itself, and in other fintech initiatives.
Below is a partial listing of recent activities. Don't fret the acronyms and varied partnerships, for this roundup is simply meant to shine a little more light on a major player in the Nashville fintech community, which operates largely off the radar.
► In 2021, Maxwell, himself, became chairman and minority investor in Volunteer Bancorp Inc., in Rogersville in northeast Tennessee.
► As VNC also reported last year, FINTOP Capital collaborated with JAM Special Opportunity Ventures (the latter an affiliate of Jacobs Asset Management, New York City) to create the JAM FINTOP Banktech, a new fund with a $150MM hard cap.
► Meanwhile, last week trade press reported JAM SOV's new JAM FINTOP Blockchain fund had its first close at $110MM, on its way to a $200MM hard cap. Its SEC filing signaling its intentions was made last summer, here.
► A few weeks ago, JAM FINTOP was among investors in a Series A completed by Boston-based Posh Technologies, which offers a a "proprietary conversational AI platform serving financial services companies."
► Two days ago, a San Francisco-based group -- USDF Consortium -- said JAM FINTOP is among its founding members and will "facilitate and promote the adoption of USDF." Note that the USDF Consortium is building "a network of banks to further the adoption and interoperability of a bank-minted stablecoin (USDF™), which will facilitate the compliant transfer of value on the blockchain, removing friction in the financial system and unlocking the financial opportunities that blockchain and digital transactions can provide to a greater network of users." Release here.
► A few months ago, JAM FINTOP was also listed among members of the new Minority Depository Institution Innovation Committee, which advises the Comptroller of the Currency and will serve "as a vital pathway to modernizing the technology capabilities at minority depository institutions, many of which are underinvested in technology." JAM FINTOP is partnering the National Black Bank Foundation in related efforts.
Three additional examples focused in FINTOP Capital, per se:
► FINTOP Capital General Partner Rick Kushel, based in New Jersey, recently announced leading a group of pro-impact investors in an $8.5MM Seed raise for San Francisco-based pulsESG, which is launching a new environmental, social and governance platform.
► Just last month, news came that FINTOP Capital led a $6MM Series A round for Michigan-based Quavo Fraud & Disputes, with FINTOP's John Philpott and Jared Weingrad joining the Quavo board.
► Earlier this week, Sarasota-based InsurePay announced FINTOP Capital was among participants in its Series B round, magnitude undisclosed.
Last autumn, Maxwell's rising fintech profile caught the attention of American Banker, which described JAM FINTOP and Maxwell as "trying to suss out promising technologies and potential fintech partners for regional and community banks as well as credit unions that lack the resources to find and vet such partners on their own. Fund managers also will consult with their bank investors about how useful a product would be before committing to it."
VNC'S earlier coverage of Joe Maxwell is right here. VNC
. last edited 0632 27 July 2022
---