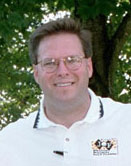 iNowTV.com Founder Alton Minton blames the delayed launch of his Hendersonville-based on-demand television venture on squabbles with web designers.
Minton told VNC yesterday "there may be a little litigation," an apparent reference to legal action he anticipates coming from echomusic LLC, the Nashville-based Ticketmaster company. An echo spokesperson yesterday declined to comment on the matter.
Meanwhile, David Vaters, president and CEO of CEO America Inc., which had agreed earlier announced plans to let iNowTV use its online payments system, told VNC yesterday, "there is no alliance" between his company and iNowTV.
Vaters said they'd heard iNowTV had "gone under" and had had no recent communications with Minton.
Minton has been most glaringly associated with the FractionAir Inc. debacle. FractionAir sold shares in corporate aircraft to allow sometime users to realize economies. In 2004, under pressure from controlling owner Galen Capital, Minton relinquished control of FractionAir, following accusations of misdealings centered around selling shares in aircraft the company did not own. NashvillePost.com reported extensively on FractionAir, which has apparently been liquidated.

Minton told VNC yesterday he has signed customers for iNowTV and expressed confidence the iNowTV site wil be operational within about six weeks.
He said he has contracted with his third successive web developer. Minton indicated that his disputes with the first two developers were around progress and payments.
Apprised Vaters' comments, Minton indicated that not communicating with CEO America about the status of his site was an oversight. He promised to provide updates of his progress during the coming six weeks.♦