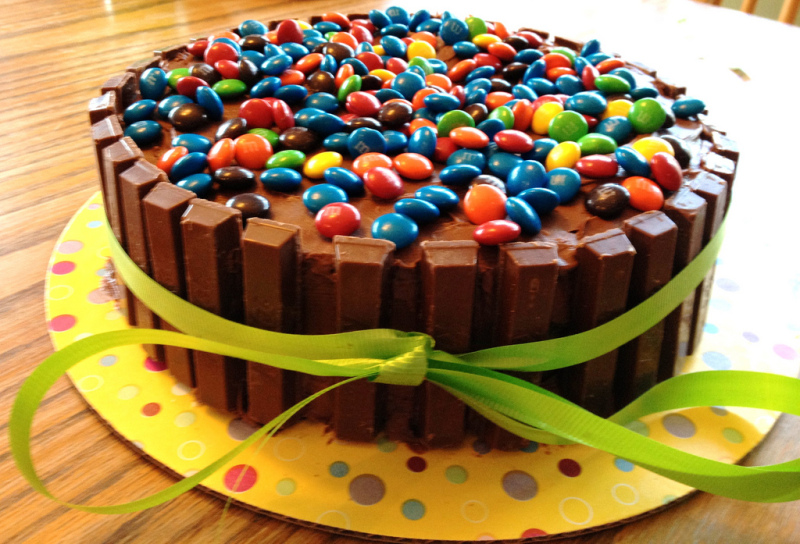 COMMUNIGIFT Inc. offers a platform that enables celebrants headed for birthdays and other special events to direct gifts to children in need, instead of to themselves. The company this week filed with the SEC on a $500K capital raise.
Reached today by Venture Nashville, Franklin, Tenn.-reared Thomas Doochin, 22, declined to discuss the capital raise at this time, but reviewed the origins and model of the company.
Based mainly in Los Angeles at the moment, Doochin said he and his co-founders conceived their business in 2013, and have now piloted their offering in Las Angeles and in the Charlotte-Raleigh area and will pilot in five more markets by year-end 2016. He acknowledged the company is likely to target Nashville, at some point.
The for-profit company works with national partners to identify families in need of assistance. The CommuniGift platform allows those families to advise donor families who have children with the same birth date and preferences as their own. When pairs of families agree, their children become "birthday buddies" and the donor's birthday invitees are encouraged to learn more about the recipient buddy and to purchase gifts for that child.
Meanwhile, of course, donor children's parents and extended family are typically providing other gifts to the celebrating child-donor.
Thus, inviting birthday party guests to use CommuniGift to fulfill "wished for" gifts for less fortunate children who have registered with CommuniGift allows young gift-foregoers to practice empathy and good works.
Donors select gifts to buy via the CommuniGift site. Transactions and fulfillment of orders are done by the national partners, through a highly transparent process, the CEO explained. That makes CommuniGift a Consumer "invitation platform," as well as a channel partner for their business allies.
CommuniGift's income thus far flows only from a percentage of the sales it generates for partners such as Target.
According to earlier media reports, those partners have thus far included Baby2Baby, Mommy Nearest, Salvation Army, Boys and Girls Clubs of America and Target, among others. (One reporter who has previously covered CommuniGift is TechCrunch Senior Editor Jonathan Shieber, who has also appeared at least once as a speaker or panelist for Nashville entrepreneurship events convened in Nashville by Launch Tennessee.)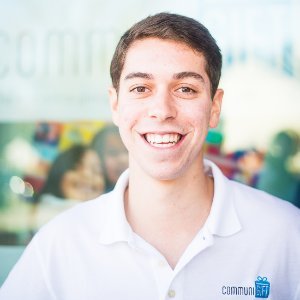 Thomas Doochin
Though kids' birthday parties are the market-opening use-case, Doochin said anyone can use the platform to purchase a gift for a needy child, to commemorate any "no-presents-please" occasion. Its partnership with LA-based Tomchai Shabbos seems to illustrate how partnerships work.
His two partners are COO Jake Bernstein (recently, a Google staffer in SFO) and CTO Jack Wohlfert, a St. Louisan who's done the company's software/web work.
A fourth original partner, Taylor Sharp, no longer holds a stake in the company, said Doochin. Sharp recently completed a yearlong effort to raise funds for a documentary on the impact of "Hoops" (basketball) on social-development in Africa.
Asked about eventual exit options, Doochin said that although strategic-exit scenarios are easily imagined, the founders currently have no plans to sell their controlling combined interest in the company.
Doochin said the founders will all soon relocate to the D.C. area, and the company's headquarters will be in the District, itself.
The founders conceived the company while they were students at the University of North Carolina at Chapel Hill. Prior to college, Doochin graduated from Ensworth School, in Nashville.
There, Doochin's degree was in public policy, with minors in entrepreneurship and information systems.
And, two years ago Doochin was an intern in the D.C. office of U.S. Rep. Jim Cooper (D-Nashville).
Thus, the nation's capital is familiar territory to the CEO. Doochin said D.C. affords a startup with a social-enterprise component ready access to children's advocacy organizations, a wide range of talent, the ingredients for its own startup culture and a community in which it's relatively easy to build relationships with groups representing various industry verticals.
Doochin said there are at least 18 million children's birthday parties in the U.S. each year, and each U.S. child gets an average of 70 toys per year, or about one every five days. A 2015 story on CommuniGift said $4.5BN is spent on children's birthday gifts in the U.S., each year.
Meanwhile, some surveys show empathy levels in America are at historic lows. "We hope we can be part of that correction," Doochin said. Resources on U.S. empathy levels here.
CommuniGift's advisors include attorney Matthew Lenora with Smith Anderson accountant Madeline Price (Account on Us LLC), both in Raleigh. The startup banks with Bank of America. VNC
. last edited 4:34pm 12 Aug 2016
---