Tennessee heat-tech startup raising capital with strategics aboard
SMTI prioritizes OEM markets, foresees hundreds of jobs in E.TN
Founder says TN mentors accelerated progress
CEO urges broader TN support of tech commercialization
---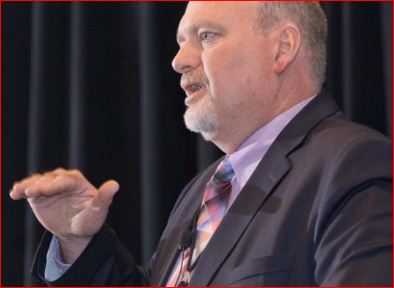 Michael Garrabrant PE
Founder-CEO
MICHAEL GARRABRANT, the founder-CEO and engineer at the helm of Stone Mountain Technologies Inc. in Johnson City, is preparing its new line of cutting-edge gas-fired heat pumps for their "final dress rehearsal" this fall in the colder climes of Canada and the U.S., before ramping sales to OEM customers.
Simultaneously, SMTI continues to raise the private capital it needs to scale-up its plant in Johnson City for full production that could generate hundreds of homegrown Tennessee jobs.
SMTI previously raised $2.75MM in a Seed-1 raise, backed by two strategic investors. It is now in a $3MM Seed-2 raise, which is also likely to be backed by a strategic.
Interviewed for this story, Garrabrant confirmed that SMTI also plans to launch and complete a $6MM Series A by year's-end. In that same timeframe, the company plans to announce what brand it will affix to its products.
At the heart of SMTI's plans are five new heat-pump products.
Those soon-to-be-Tennessee products can reduce by 30% to 50% what customers now must pay for gas supplied to fire legacy systems needed by homeowners and by proprietors of restaurants, offices, retail shops or other relatively smaller commercial spaces.
The key: Roughly one-third of BTUs delivered by SMTI heat pumps for heating spaces or water are derived from a renewable source -- outside air -- resulting in overall gas-use efficiency as high as 150%, compared with traditional furnaces operating at 75% to 95% fuel efficiency, said Garrabrant.
Those efficiencies translate into less demand for power from electric grids, which in North America rely heavily on carbon-intense power production.
Garrabrant said that socioeconomic pressures for decarbonization of U.S. and global power sources are among factors that have spurred interest in gas-absorption heating products such as those that SMTI plans to introduce fully to the market within 18 months. (Related reading about the emergence of absorptive heat pumps: DOE | CIBSE | Wikipedia)
Underscoring the timeliness of its efforts, SMTI recently learned that it will join Tennessee Department of Environment and Conservation (TDEC), Tennessee Advanced Energy Business Council (TAEBC) and others in a U.S. Department of Energy-funded project that is expected to provide further validation of a gas absorption heat pump technology.
SMTI currently expects to ship its first commercial OEM heat pump orders in 2022. It currently has five products in or nearing completed form and representing a range of BTU-output ratings.

While it's too early to have OEM invoices in-hand, Garrabrant said that multiple OEMs have expressed strong interest in the new product line.
The CEO said his go-to-market strategy calls for OEMs to stock and sell complete SMTI heat pumps. Gradually, as each OEM builds its sales volume, many are likely to begin buying only SMTI's thermal compressor for use in new or existing OEM products.
This two-phase OEM market-development scenario affords SMTI the multinational distribution channels it seeks for the long haul, said Garrabrant.

Garrabrant, now 53, registered his company in Tennessee in 2008. Since then, SMTI has been awarded nearly $14MM in nondilutive commercialization grants.
The CEO said he is keenly aware of the importance of tech transfer and commercialization grants and he is "deeply familiar with the Valley of Death."
He was referring, of course, to the hard -- often desperate -- times that sci-tech manufacturing startups often confront, when they need to spend serious money for product development and testing, long before their businesses become self-sustaining. The cleantech Valley of Death is described by MarketWatch here.
Because innovation and commercialization grants are vital, Garrabrant said he was dismayed to learn that SMTI could not qualify for matching-grant funding from Launch Tennessee, because SMTI was pursuing grants that were not under the federal SBIR-STTR funding umbrella, which is the domain that has long been LaunchTN's authorized focus.
Garrabrant said although SMTI can no longer rely solely on grant funding, he is nonetheless hopeful the State of Tennessee will restore funding for the LaunchTN matching-grant program, and that the state will widen the program to make grant matches available to a wider array of Tennessee companies.
Meanwhile, he's making the most of the traction he has right now.
SMTI was registered in 2008. The CEO hired his first employee in 2010 and now has 16 FTE workers. When commercial production begins, SMTI's headcount is likely to rise quickly by at least 10 technical and assembly direct-hires, in addition to contingency workers.
By 2028 -- roughly six years after SMTI begins delivering products to customers -- Garrabrant said the company models having 300 to 500 or more FTEs working in product assembly, welding, logistics, computer numeric controlled (CNC) device operations and other roles, with the majority in the Johnson City area.
[Space requirement corrected 1935 EDT.] Proceeds from the company's prospective Series A round will fund SMTI's relocation to and outfitting of a larger facility that affords the company 50K to 100K sq. ft. of production and office space in the Johnson City area. The expanded capacity will allow the company to equip and scale its operations ahead of its marketing ramp-up in 2H 2022. SMTI's current 11K sq. ft. laboratory in Johnson City will soon be insufficient.
Market uptake on its products is likely to crank-up initially in response to demand in the U.S. midwest and northeast, as well as in Canada.
The CEO said the company now has two issued U.S. patents and a handful of additional U.S. patent applications in-process. SMTI simultaneously pursues patent protection in Europe and in Asia, said the CEO.
Asked about competitors, Garrabrant cited only ROBUR Corp., an Italy-based company with its U.S. headquarters in Evansville, Ind.
Garrabrant said he believes SMTI has very substantial competitive advantages in the marketplace.
Morrison Carter
The chairman of SMTI's board of directors is Morrison Carter, who is CEO of Beckett Thermal Solutions (near Cleveland, Ohio) and a member of the AHRI Advisory Board. Beckett Thermal is one of SMTI's strategic investors.
Also SMTI directors: Dave Martin (former CEO, HTP Comfort Solutions); Richard Stuebi, (president, Future Energy Advisors, and a senior fellow at the Institute for Sustainable Energy at Boston University); Victor Allen, SVP, Wyoming Community Bank and former VP-Treasurer of Eastman Chemical Company.
The company's outside advisors currently include attorney William Argabrite of Hunter Smith & Davis, Kingsport; and, IP attorneys with DLA Piper (Philadelphia). Its accounting is with Blackburn Childers & Steagall, Kingsport; and, it banks mainly with Regions.
SMTI has performed many of its field tests in collaboration with teams of industry professionals and with the nonprofit Gas Technology Institute, in Des Plaines, Ill. Garrabrant has also contributed to technical papers produced under ASHRAE auspices (e.g., here).
SMTI currently has no plans to produce air-cooling equipment, though Garrabrant said he has previously tested cooling concepts.
Garrabrant said it proved immensely helpful to SMTI to participate in the inaugural 2017-2018 cohort of the Energy Mentor Network created by the above-mentioned Tennessee Advanced Energy Business Council (TAEBC) of Knoxville.
According to earlier published reports, SMTI's Mentor Network advisory team included Gary Rawlings, who is now head of the TennSmart Automotive and Mobility Mentor Network, and remains a technology consultant for Oak Ridge National Laboratory's Innovation Crossroads program; Ryan Stanton, EV lead and head of strategic energy initiatives at the Tennessee Department of Environment and Conservation (TDEC); now-former TAEDC mentor Jonathan Patrick, who's in product management with Jack Henry; and, Lynn Youngs, executive director of the University of Tennessee's Anderson Center for Entrepreneurship and Innovation. Garrabrant noted that Tony Lettich, managing director of East Tennessee's AccelNow angel investor group, is among other Tennessee entrepreneurs and corporates who have been helpful.
While SMTI was created 13 years ago, Garrabrant's interest in heat transfer and thermal sciences was ignited while he pursued his master's in mechanical engineering (1995) at The Ohio State University, where he had earlier earned his ME bachelor's (1989).
Among his career roles before he went full-tilt on SMTI, Garrabrant previously served as director of residential engineering for A.O. Smith Water Products Company; and, VP, product engineering for American Water Heater Company, both Johnson City-based companies. His LinkedIn profile is here. SMTI's website is here.
Garrabrant and his wife reside in Unicoi County near Johnson City, and they have two adult children. VNC
Note: Sector-specific programming offered by Tennessee mentor networks is largely supported by annual, performance-based contract grants negotiated with Launch Tennessee (Tennessee Technology Development Corporation, TTDC). TTDC, established by state charter in 1997, is backed by annual performance contracts with Tennessee Department of Economic and Community Development. LaunchTN recently confirmed for VNC that the nonprofits behind each mentor network -- TAEBC, TennSmart, Knoxville Entrepreneur Center (with AgLaunch Institute), and BioTN -- own the mentor networks they operate.
. last edited 1835 CDT 7 April 2021
---