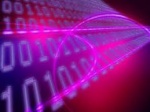 JUMPSTART FOUNDRY (JSF) has a "sponsor-partner relationship" with the Vanderbilt Center for Technology Transfer and Commercialization (CTTC), and one of the 10 teams pitching in this week's JSF Investor Day is proof of the pudding, said Vic Gatto, Jumpstart's CEO.
However, Gatto told VNC that the inclusion of startup PinPtr in the 2014 JSF Cohort does not signal that he is using the Vanderbilt partnership to pursue the same commercialization objectives that VC Solidus pursued through Venture INCITE, the once Oak Ridge-based commercialization company that Solidus and other owners recently determined is unworkable and have essentially moth-balled.

JSF's Vic Gatto
In addition to his JSF role, Gatto is a partner in Solidus. Solidus was a co-founder of JSF, until earlier this year, when Gatto re-registered JSF as a free-standing company, brought in new investment and spun it out of Solidus.
The relationship with Vanderbilt is "promising," but it's not meant to operate at the scale that Venture Incite sought to attain, Gatto told VNC. Today's related VTC story on Venture Incite throttling-down is here.
In any event, PinPtr's moment in the spotlight lies just ahead, on JSF Investor Day, Thursday, Aug. 21.
The JSF pitch by PinPtr next week will focus on its overall "precision positioning platform," said Will Hedgecock, who is founder and president of Fazecast, a startup that offers the technology product.
Will Hedgecock
PinPtr's technology is derived from research and development within the VU School of Engineering's Institute for Software Integrated Systems (ISIS). Hedgecock is an ISIS postdoc scholar whom VU has previously identified as the entrepreneurial lead for Pinptr commercialization.

Hedgecock confirmed, when asked by VNC, that he's working with a potential industry partner "to test our platform with a golf-based app." He did not comment on priority assigned the Golf app.
Indeed, a website that seems to be the "prelaunch" site for piloting the PinPtr golf application was available yesterday via a devlink. The WhoIs registry showed yesterday that Hedgecock was named as registrant for that site.
Without revealing the focus of his JSF pitch, Hedgecock strongly emphasized that the PinPtr game-plan being presented this week is "in no way" related to "shooter-location" uses. He acknowledged that using the same technology to locate snipers was "the motivating application" that spurred research.
Hedgecock-led Fazecast is described on LinkedIn as developing "high-precision localization technologies based on low-cost GPS devices... PinPtr is also currently under development to provide centimeter-scale absolute positioning to any user, anywhere on Earth."
The VU-JSF pact formally announced in April ensures that some VU commercialization candidates are considered for inclusion in JSF's "top 30" applicant pool, each year.
Gatto told VNC the arrangement gives JSF a way to remain engaged in tech commercialization within the broader JSF context, rather than supporting Venture Incite as a standalone company focused on partnerships with Oak Ridge National Laboratory, Y-12, University of Tennessee and other intellectual property-producing institutions.
In 2013, JSF less formally worked with VU CTTC to select VU faculty-led InvisionHeart for the JSF13 cohort. Gatto serves on VU CTTC's entrepreneurship advisory committee, according to the CTTC website.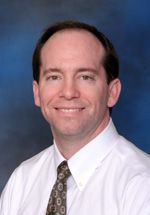 Alan Bentley
In the announcement this spring, VU Assistant Vice Chancellor Alan Bentley, who leads CTTC, said in part, "This new engagement represents a dynamic extension of our growing relationship with Jumpstart Foundry that promises to create new and valuable opportunities for entrepreneurial-minded members of the Vanderbilt community..."
In the same release, Gatto said, "We have been incredibly impressed with the potential at Vanderbilt. The combination of Vanderbilt intellectual property and human talent with the Jumpstart Foundry curriculum and mentor network will create successful startups driving disrupting large industries and improving people's lives." No details regarding any other terms of the relationship have been released.
Former Venture Incite CEO Scott Ewing recently joined the Knoxville-based Angel Capital Group, details here.
Solidus no longer directly or indirectly holds any interest in JSF, said Gatto. VNC