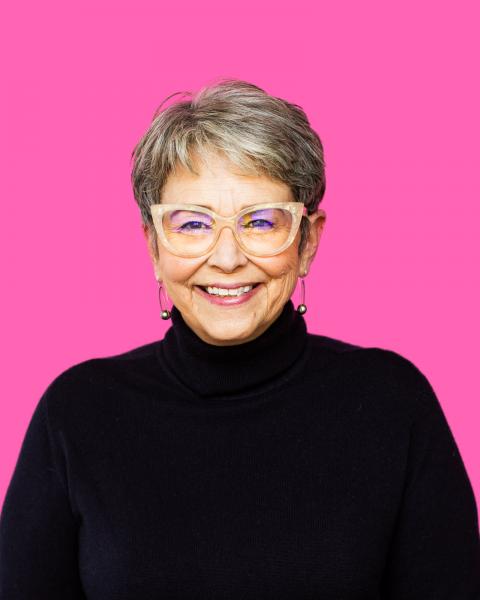 Note: Venture Nashville asked Van Tucker, MBA, a native Nashvillian who is CEO of Launch Tennessee (Tennessee Technology Development Corp.), 'What drives you - at a gut personal level - to be involved in tech commercialization, entrepreneurship innovation, capital formation, and the rest?' While Tucker thoughtfully chose not to get into specifics of commercialization and capital formation, she shares below her reflections on her personal 'drivers'. Our thanks! Previous VNC coverage of Tucker is here. LaunchTN site here. Her LinkedIn profile is here. -Editor
---
By Van Tucker
LaunchTN is the economic development arm of TNECD for entrepreneurship and innovation. The ability to help create impactful companies, change communities, and nurture collaboration with one another to achieve something greater than ourselves is what drives my interest and passion. I love how LaunchTN contributes every day in a meaningful way to the economic growth of Tennessee. We have a recognized world class recruiting team at TNECD, and you know one of the reasons they have been so impactful? They have a tremendous product to sell. Tennessee has a culture that honors creative thinking and ingenuity, is business friendly, has a rich talent pipeline, and offers an amazing quality of life.
At a gut level, I am passionate about accessible economic prosperity for ALL creators and innovators--those who are willing to do the work. I am and always have been a "big picture" person. One of my mentors once told me that my greatest asset was not only the ability to see and craft a vision, but to fully understand each step of execution to achieve the vision. That is the role of the President & CEO of LaunchTN.
I have a background well-suited for this position. I understand the challenges and have tremendous empathy for each entrepreneur because I have been in their shoes. We have a team at LaunchTN and our Network Partners across the state that work so hard every day to provide resources for entrepreneurs. Their drive and passion are contagious, and I am honored every day to be a part of this team.
Those working in labs or starting companies from a spark are not really that different from my friends in the traditional "creative" industries like entertainment or fashion. You can create something spectacular, elegant and important. You must also understand how to grow and scale your creation into a sustainable business and have access to the right resources to make it successful like talent and capital.
We have a unique situation in Tennessee where we coordinate resources across the entire state. The diversity of what we can offer as a state, versus just one city's offerings, is astounding. It is our competitive advantage, and a story that we want to tell better to the world. Why would one consider only one city, when you can have the collaborative resources of an entire state at your disposal? Each of our cities and industry verticals is so unique, and it is an important consideration to ask: do you want to just be one of many, or do you want to focus and have a meaningful impact? I've always enjoyed the latter. (###)
. Published by VNC 14 January 2021 1345 hours
---