As reported in today's accompanying article, Nashville is mobilizing to strengthen its leading role in healthcare information technology and related domains.

Here are excerpts from comments provided for this story VNC by local executives:

Justin Lanning, CEO of CredenceHealth, said, in part, "Nashville is positioned better than anyone to set the example of how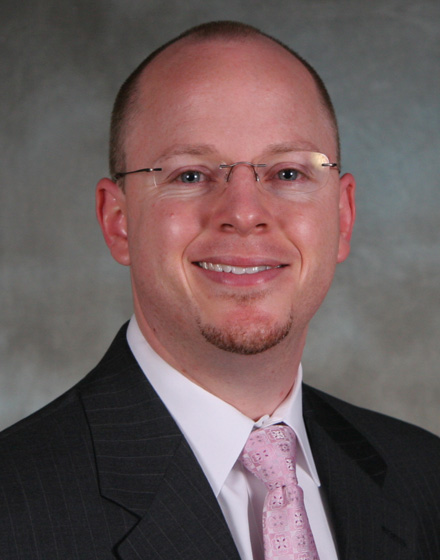 to integrate HIT to create true meaningful value. The operational expertise in this city is so vast, that I believe the result will be HIT companies that actually meet the needs of the hospitals--as demonstrated in several successful start-ups over the years in other sectors of healthcare. Executives in Nashville will not settle for less." Lanning also sagely observed, "One thing we tend to take for granted these days, is how innovative the industry leaders in Nashville were when they began to establish the roots of the healthcare industry here. Many of these same leaders are continuing to drive innovation and growth in Nashville through their involvement as founders, board members, investors, mentors, partners, etc. in the latest wave of innovative companies. I can tell you as the founder and CEO of a start-up company here in Nashville, none of this would be possible without the involvement of the original innovators and founders of what is now the city's 'bricks and mortar.'"

► HealthStream Founder and CEO Bobby Frist (right) told VNC, "Across industries, we now know that success with any IT system

depends on a deep understanding of the context where it will be used, the functions it must serve, and the workflow for whom it is designed. While actual programming of software can be accomplished anywhere, software that is going to be implemented in a healthcare setting would benefit enormously from the input of Nashville's expansive healthcare resources. No other city comes close to Nashville's concentration of talented personnel who understand the healthcare context. Consequently, I believe Nashville should see continued growth in the presence of healthcare IT companies."


Scotte Hudsmith (at left), a healthcare technology entrepreneur who is launching a new healthcare-oriented company he declined to describe on the record, said he hopes the Nashville Entrepreneur Center will help connect healthtech entrpreneurs with the healthcare operators who know healthcare delivery challenges, intimately, so that local entrepreneurs can "cut short" start-ups' development timelines and preserve capital that will help entrepreneurs and their "early shareholders" strengthen and preseve their companies' valuations.


► Gary Peat, a general partner with Council Ventures, stressed during an interview this afternoon that his company and its sister TNInvestco fund, Council & Enhanced Tennessee Fund, are sharply focused on healthcare information technology, with emphasis on solutions that "bring out business processes" and "empower" clinicians and others, in the interest of better outcomes and better costs. He stressed that he is scouring the nation for investment opportunities in companies with offerings that improve clinical data exchange and clinical decision support. While Peat said Nashville is probably not at this point a "mecca... for ultimate object design" in software development, he believes expertise for marrying clinical, operational and other data to improve healthcare services and patient outcomes is uncommonly deep among Nashville companies.

► David Jarrard (right), a founder of Jarrard Phillips Cate & Hancock Inc, a healthcare public-affairs firm, said this afternoon that to
increase its leadership stature, the Nashville healthcare community must overcome "the 'curse of knowledge' that plagues the health IT sector, so that you can engage with a conversation with non-tech - but politically important - audiences (instead of speaking at them). It means talking about benefits and results instead of machinery and mechanisms," Jarrard said. He continued, explaining, "The opportunity here - especially now that we have a 're-do' on healthcare reform - is for the leaders of our health IT sector to rally behind one message and one assertive (if patient) campaign to get it out to the people who matter. That may sound easy, but it's not. But in a time of uncertainty, a united group with a clear message and clear goals have the advantage."



eMids Vice President for Sales & Marketing Mike Hollis (left) expressed concern this morning that, while Nashville's opportunities are vast, workforce and education may hold the region back. His own firm has a dozen open IT positions, he said, and is reaching out to other cities to satisfy those requirements. "The provider footprint in our community is well known throughout the HIT sector," he said, adding, "Nashville is [in] essence the HIT buyer base. You would think that HIT companies would naturally gravitate to employ here, but the lack of technical talent leads them not to. Boston for example is a hub of HIT innovation...great universities with sound student bodies, solid innovation or technology transfer programs and industry companies that embraces programs to get new graduates into their growing companies." Hollis noted that eMids will soon open a Boston office. He explained: "As it relates to Nashville, we have long professed how a bridge between these two healthcare hubs makes complete sense. There is a big base of HIT companies there, trying to build relationships in our market. It seems that we should recruit these type companies to gravitate where a big percentage of their revenue is produced."

► Antoine Agassi (at right), CIO for Cogent Healthcare and former director of Gov. Phil Bredesen's e-Health Council,
listed many facets of the opportunity now facing Nashville, at one point singling-out Nashville's looming opportunity to ensure its "readiness" for implementation of new federal standards (e.g., "meaningful use"), and to thereby become a thought leader on the issue, at a time when thousands of companies and providers will be racing toward implementation, hoping to avoid federal penalties or gain market advantages. Agassi expressed strong concerns about the readiness of the national and state workforces to implement new healthcare technologies at the pace that is needed, given the inadequacy of training and education. That, too, he indicated, represents an opportunity for Nashville and for Tennessee.



LBMC Partner Tom Tarver (left) responded with a substantial commentary, most of which is posted here. Tarver touches upon how firms like his are aligning with providers, physicians and financial institutions, and reaching out through webinars and other media, to capitalize on the new health IT epoch. He sees Nashville enjoying a substantial, leverageable software sector, but needing to ensure adequate workforce to cope with the minutae of the new healthcare technology environment. Tarver's previous experiences include management roles at HCA in IT related systems for OR, Nursing, and patient care; management for electronic data interchange for Nortel; and, president and CIO for Link2Gov.

► Tennessee Technology Development Corporation President Eric Cromwell (right) said TTDC is pushing entrepreneurship
and innovation and noted that opportunities for Nashville include having major health IT customers (e.g., HCA) support competitions through which entrants would "develop working [technology] prototypes for introduction into the healthcare system." Cromwell said that if key local groups such as those noted in the accompanying article, plus Nashville Capital Network, could work with large companies frame competitive challenges and invite software-developers and innovative companies to compete for high-profile prizes for solving the "big problems in healthcare," he believes such efforts could win national and international attention, while enhancing Nashville's credibility in the sector. He likened the Nashville healthcare technology prize to the prizes offered by the X Prize Foundation.

► Reached between meetings this morning, Cisco's Nashville-based Senior Director for North American Healthcare Frank Grant said that even though "we're doing a lot of good things" that should bring leadership status, he nonetheless suspects Nashville "could use a lot of help" in nurturing "healthcare software development," which would, in turn, knit-together the city's strong base in healthcare services management and healthcare information technology.



Echoing an important thread common among many industry execs interviewed for this piece, public-relations counselor Aileen Katcher (at left) told VNC, "A key challenge is clinician and staff adoption of the technology. In an industry where technology is readily embraced when it applies to diagnosis and treatment, adoption of the business applications has been one of the biggest obstacles. Helping to solve that is where Nashville can make a difference." Katcher Vaughn & Bailey Public Relations represents Blue Cross Blue Shield of Tennessee and Healthcare Management Systems, among other companies.

► Vic Gatto, a partner in VC Solidus Co., stressed Nashville's opportunity to address healthcare transparency issues for both providers and consumers. Gatto noted that two of Solidus last three investments have been in healthcare technology: Change|Healthcare and OnFocus Healthcare.

►Gary Zegiestowski, CEO of Vanderbilt University spinout Informatics Corporation of America, reaffirmed for VNC today

that ICA's "heritage" from Vanderbilt, coupled with the federal push on funding Health IT, is creating many opportunities for ICA. Nonetheless, he said, "I don't know that the rest of the country is aware of the breadth and depth of how many organizations are coming from here," a fact well illustrated, he said, by the annual healthcare "family tree" publication of the Nashville Health Care Council. Zegiestowsky said that with his company now moving into early-stage growth, he plans to join the NHCC, this year. Meanwhile, as with others interviewed, he said he would like to see Nashville companies and institutions like Vanderbilt take the lead in "being a model to some degree" of how to marry clinical and management data and services, to achieve better outcomes and lower costs.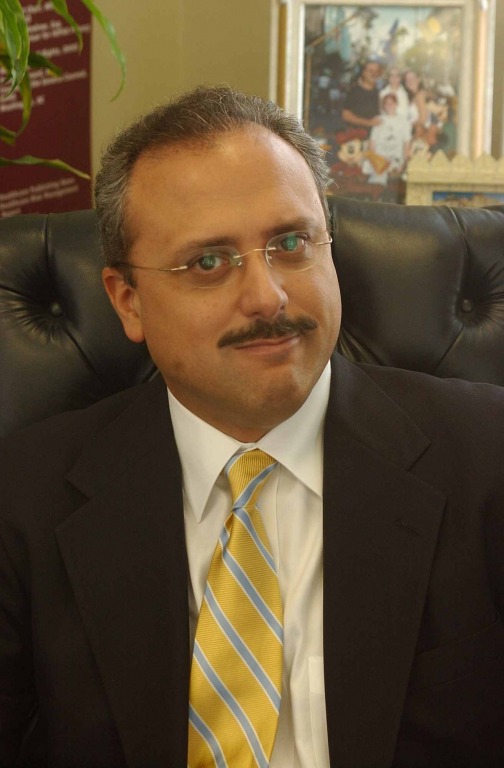 John Casillas (left) , senior vice president of HIMSS based in Franklin, said Nashville can achieve "thought leadership" by leading discussion of "critical issues specifically tied to ARRA spend," including "meaningful use," best practices for implementation, consumer adoption, medical-banking issues, personal health records, and more. Casillas said, among other points, that industry and academe should collaborate to leverage Nashville players' expertise, to help the nation understand that the challenge is "not just technology implementation but the philosophy behind the implementation - how will it impact work-flow, organizational design, informatics issues... Along these lines, workforce training in health IT will become increasingly important and new certificate programs that meet this need will likely be required..."

► Many respondents to VNC's query noted that Nashville industry is already moving on numerous fronts, and that
continued entrepreneurship and innovation will inexorably extend Nashville's health IT reputation. Some of these players have been in stealth mode. For example, through an intermediary, America Service Group CEO Richard Hallworth (at right) said over the weekend that his firm has been "quietly, and one facility at a time" rolling-out an electronic medical record designed for use in correctional facilities and for public health, and dubbed "Catalyst."

► Passport Health Communications Spokesman Dave Chaney said, in part, "It is practical for existing companies and for new companies to introduce software and services here where they can be implemented. Our advantage is that when new ideas and solutions are developed we can work alongside our neighbors down the street to put them into service on a national level..."

► Near-ubiquitous Web developer, strategist and blogger Ed Dodds, with Conmergence, stressed Nashville should employ the Internet and other networks to extend its influence globally, given that the United States' comparative advantage is being eroded by long-term economic trends, as well as by the current recession.



Serial entrepreneur Jim Phillips (at left), previously associated with IPIX Corp., Luminetx and other ventures, is now managing partner and CEO of Pinnacle Enterprises (PI Asset Holdings) in Memphis. Memphis-based Phillips was the founding chairman and executive director of the FedEx Institute of Technology at the University of Memphis and is a member of both the Blue Cross Blue Shield of Tennessee and the TTDC boards of directors. In a message Saturday, Phillips said, in part, "build on its brand as a premier epicenter in healthcare leadership - ('Healthcare innovation happens in Nashville'). The city already has a powerhouse brand as a leader in healthcare services, but awareness and traction seems somewhat limited to the financial hubs in the country that provide capital to large firms in the region (e.g. New York)." He continued, saying, "Opportunity is calling out to create an ad campaign that trumpets the amazingly broad scope of innovation fostered in Nashville and throughout Tennessee by turning loose the economic development professionals at the chamber and State to promote the image of 'all things healthcare'."

Phillips added, "The greater the awareness of what is possible in Nashville with its abundance of experienced leaders and thought leaders who influence large procurements and national policies, the more attention Nashville and the State will receive from top healthcare firms, entrepreneurs, innovators and venture capitalists to invest resources in our region related to IT integrated healthcare!" ♦ Related article appears today here.
Related Articles