Software entrepreneur Tim Choate is relocating his decade-old Bondware Inc. from Davidson County to his hometown of Murfreesboro.
Bondware's most visible local division develops, sells and services software for managing website content and commerce.
The company also owns and operates the online Renderosity Art Community, which has attracted more than 600,000 registered computer-graphics designers and developers as users, worldwide, since its inception in 1998.



Choate (at left) declined to provide current revenue figures for Bondware. A 2004 report said Bondware's total revenue was about $2 million at that time. Currently, Choate said Bondware has 14 full-time employees, as well as relationships with about 40 other remote workers.
Choate told VNC he'll be putting the priority on Bondware web-commerce software and services, rather than on Renderosity, in the interest of generating increased revenue and profits.
Currently, he said, Renderosity generates nearly 85 percent of the company's revenue, but web services is

now producing 25 percent of profits, a share he said is growing.
Choate said Bondware will occupy its new 3,500-sq. ft. space at 239 John R. Rice Boulevard in Murfreesboro, beginning March 27. The move comes after several years at addresses in the Metroplex area, in Metro Nashville.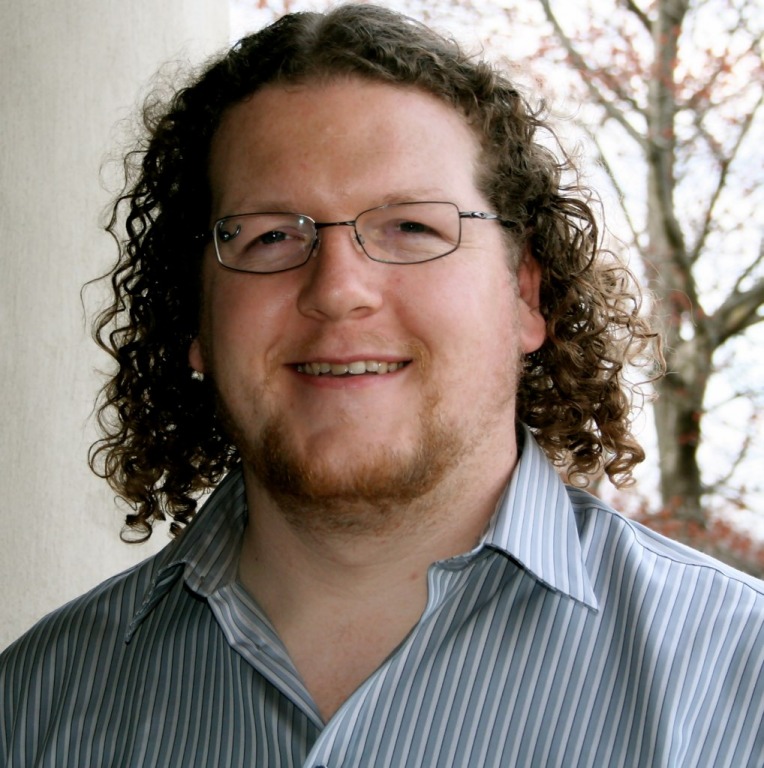 Coincident with the relocation, Choate announced he has shifted many of the daily technology duties he has long held to Adam Auden (at left), a 30-year-old engineer who recently joined Bondware as manager of networks and systems. Auden's prior experience includes stints with Inspired Gaming Group and Moving Picture Company, both London companies in Auden's native England.

Choate stressed that taking his business to Murfreesboro not only places him closer to his nearby home, but also advances his marketing plans.

The move, he said, affords Bondware easier access to businesses that might serve as beta sites for Bondware offerings, as well as better access to digital-technology talent being groomed on the campus of nearby Middle Tennessee State University.
Longer term, Choate said he believes Bondware might successfully be marketed at retail, perhaps through the stores of

authorized resellers – in the manner of branded cell-phone services. He said he intends to test that proposition from his new offices, within the next few years. The site is close to intersections with I-24 and I-840.
Choate, 44, readily acknowledges "lifestyle factors" affected his decision to move southward, particularly his concern for family time with his wife and their two children. He explained, "as someone who has commuted, you know, 20-plus miles everyday for the last 25 years or so, one way or the other, it'll be nice to slow that part down and focus that time on business things and on personal things."
He added that recentering operations in Murfreesboro will allow him to become more active in his local Chamber of Commerce, as well as in such tech-oriented initiatives as the Rutherford County-based, but regionally oriented Mind2Marketplace tech-commercialization initiative. He also noted that in Murfreesboro, Bondware has a ground-floor opportunity for a leadership role in the region's emerging technology sector.

A year ago, Choate announced he intended to ramp-up marketing of Bondware's e-mail marketing tools, aiming to target a sector populated by well established companies, including Nashville's more specialized and hugely successful Emma Inc. Also, Bondware briefly experimented with offering a broader array of custom web design and related development services. However, in the past few years Bondware has tightened its focus on development of tools for sale and licensing via its own online marketplace.

Choate has long viewed Bondware as representing a software-development and -marketing community for open-source developers, as well as a resource for website owners. Choate told VNC he now views Bondware as a portfolio of intellectual property, in the form of applications and e-commerce tools developed that are often designed and built in collaboration with customers and outside developers.
Over the years, Choate has been involved in a series of local ventures. He is, for example, one of ten current owners of

the Murfreesboro Post newspaper and online news service.
Earlier, he was founder or co-founder of Edge.Net (Edge Internet Services), which Choate said was this region's first Internet service provider; and, Brentwood-based EdgeNet Inc., which provides software for large-scale building-products businesses.
EdgeNet was sold to New York City-based Liberty Partners, in a transaction that closed in 2004, allowing Choate to cash-out a large portion of his ownership position.

Earlier, in 2001, Choate had essentially executed a management-led spinoff of the original version of what was then EdgeNet's Bondware technology. He gained full control of Bondware after the Liberty transaction.
Choate began his entrepreneurial career in 1993, after seven years in a number of information-technology positions with such groups as Arnold Engineering and Development Center (AEDC), at Tullahoma.

He earned his master's in computer science at the University of Tennessee Space Institute, Tullahoma; and, a bachelor's in computer sciences at Middle Tennessee State University. Bondware was one of the earliest members and sponsors of the Nashville Technology Council, a trade association. ♦