In the past six weeks, search consultant Dan Ryan, who's developing a role in the Mid-South's fledgling life sciences sector, left his senior role with Steve Hayes' Human Capital Group, renamed his five-year-old personal LLC and launched Ryan Search & Consulting.
Ryan previously served in lead HR roles with Smith Seckman Reid, the engineering and consulting firm; and, YMCA of Middle Tennessee. (Ryan signaled the move Oct. 28 on his blog.)
In October, consultant Rick Kloete (below right) left HCG and registered Kloete Group Inc.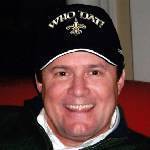 Kloete
Prior to HCG, Kloete was in sales lead roles for AT&T/Lucent, Telegent, GTE/Verizon, NextiraOne and AVAYA, and once did business as Fearless Advantage. LinkedIn shows Jenni Kloete now serving as director of recruiting for Kloete Group. Her post says she previously worked for Human Capital Group as a recruiting associate, and she cites earlier work with HCA's travel support group and with United Airlines.
HCG's Hayes confirmed Ryan and Kloete's departures, and wished the men well. Hayes told VNC 2010 will be the best of his firm's 10-year-history, ahead of previous record 2008, after a precipitous drop in 2009. HCG staff number 17, he said. The Ryan, Kloete and Hayes firms are all located in Franklin. VNC