Update: Oct. 30, 2015 - In Tennessean op-ed today, after sale to L3, former CEO Guarino says she's committed to STEM education and growing Nashville's Tech talent base.-Ed.
LUKE SAVOIE, who previously drove growth at Nashville-based Defense contractor ForceX, confirmed for Venture Nashville that later this month he will become top-exec for the ForceX business, which on Oct. 13 was acquired and absorbed by L-3 Communications Corp.
L-3 is itself owned by L-3 Communications Holdings, the $8.9BN market cap ($12.1BN 2014 sales) company based in New York City.
Savoie left ForceX about a year ago for Colorado-based Sierra Nevada Corp. Now he will stop commuting, and his family's permanent residence will remain in the Nashville area. ForceX is headquartered on Charlotte Avenue.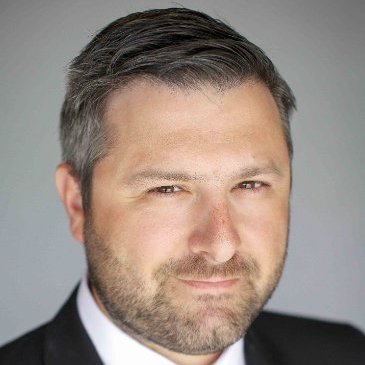 Luke Savoie
A day after the ink was dry, L-3 announced its acquisition of ForceX, but did not disclose transaction terms. The buyer declared that L-3 ForceX is projected to generate about $30MM in 2016 revenue.
One online contract-data source reported that during the span of 2004-2014 ForceX was awarded Defense contracts valued in excess of $103MM, in toto, but VNC was not able to verify that data with ForceX.
L-3 VP-Media Relations Jennifer Barton told VNC on Friday that ForceX now has "approximately 110 employees," adding "there are no plans to reduce the workforce."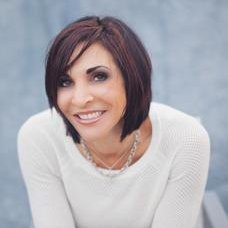 Tracy Guarino
Former ForceX CEO and former majority equity-holder in the Woman-owned firm -- New York-born Tracy Guarino, 44 -- did not move to L-3 with the sale, an L-3 representative confirmed. Guarino now describes herself on her LinkedIn page as a strategy consultant.
Joseph Calabrace
Nor is Guarino's husband -- ForceX Founder and former Chairman Joseph Calabrace -- with L-3. Calabrace formed the company in 2004. Guarino and Calabrace continue to reside in the Nashville area.
L-3 said the acquisition is likely to be immediately accretive to earnings. Not long before the sale was disclosed, Guarino told VNC the company was debt-free and "very profitable." Much of its business was conducted under sole-source contracts, she said.
L-3 has for some time been one of ForceX's most important customers, both parties confirmed, but they would not divulge how large a share of ForceX revenue L-3 has represented, annually.
Guarino and others at ForceX have previously told news media they believe the company would reach 300 or more FTEs. In recent conversation with VNC, Guarino pegged the current workforce at 120. Earlier media coverage indicated the company expected to reach 180 workers by roughly year-end 2015. ForceX did not respond to requests for clarification of workforce projections.
VNC research suggests that the State of Tennessee may have provided incentives to ForceX at some point, but State officials asked about this by VNC only this afternoon are still researching the matter. This story will be updated, as warranted.
Officials with Metro/Nashville government and the Nashville Area Chamber of Commerce confirmed this week that neither organization gave financial incentives to ForceX.
Randy Boyd
A ForceX press release last week included a quote from Tennessee Economic and Community Development Commissioner Randy Boyd, who expressed confidence that L-3 ForceX will remain in Nashville and will have opportunities for further growth.
Asked by VNC about growth prospects, Savoie said only that disciplined growth remains an L-3 ForceX objective.
Guarino recently told VNC her in-house General Counsel was Courtney Smith; and, the company relies on attorneys with Nelson Mullins Riley & Scarborough; Crowell & Moring; and, Baker Donelson. It has also turned to accountants with Crosslin; and, Pinnacle Financial Partners. Its PR has been with Deane Smith Partners.
For 11 years, ForceX has specialized in producing and/or supporting high-tech military software and hardware systems. Much of what the company says about itself emphasizes its role in supporting intelligence, surveillance and reconnaisance technologies.
ForceX said in one press release that it "provides navigation, surveillance, tracking, command and control and situational awareness solutions to the security and defense industries. ForceX also advances these highly customized mapping, video solution and performance technologies in a variety of commercial industries, including fire departments, law enforcement and security organizations..."
L-3's recent Jefferies investor presentation describes corporate priorities that seem closely aligned with ForceX offerings. A separate M&A valuation primer for the Defense contracting sector is here.
A few weeks before the L-3/ForceX sale announcement, Guarino told VNC that the company was continuing efforts to hire a replacement for Savoie, and was near a selection for a CFO and possibly a COO. (Five openings are currently displayed on the ForceX jobs page.)
Savoie said yesterday that the agreement regarding his own return to L-3 ForceX had only recently been cemented, shortly before his family was scheduled to relocate to Colorado. VNC
---