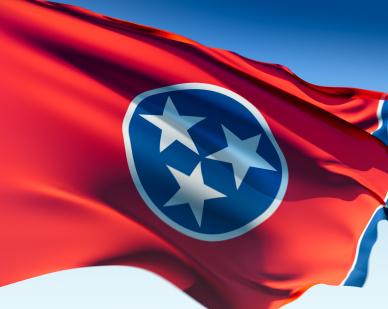 Updated 1520 6 Feb 2018: It's still too early to say what'll be in the the FY19 State budget. However, this afternoon, LaunchTN Director of Marketing and Partnership Development Jen Kay told VNC that "it is now our understanding" that LaunchTN's budget for FY19 would come in at $6.8MM, with a key factor in the raise being the fact that funding for the State's RevV Manufacturing Innovation Program would for the first time flow through LaunchTN, rather than via the University of Tennessee, which has partnered with Oak Ridge NL on RevV since 2015. Some RevV funding supports startups, said Kay. She said this shift contributed to some confusion about what was being funded. VNC has responded seeking help in obtaining documentation in the Governor's budget, which was unveiled Jan. 29, at which point VNC began seeking to clarify the matter. Our original Feb. 5 article follows.-Ed.
NEITHER State Economic & Community Development nor Launch Tennessee has disclosed the reasons for a striking difference between Governor Bill Haslam's proposed $3MM budget allotment for LaunchTN in FY 2019 and the $5.3MM Launch Tennessee received for the current 2018 fiscal year, which ends June 30.
There has been no hint from any quarter that the Governor's budget reduction for LaunchTN was anything but deliberate, or that larger intentions might inadvertently have been obscured by, say, a major typo or otherwise buried among budget details.
Responding today to Venture Nashville questions on the matter, Launch Tennessee spokesperson Jen Kay said that "discussions" regarding this budget issue have been taking place among parties she did not identify.
The issue was also among items on the agenda this afternoon for a team leadership meeting at ECD, said Kay, who added that "hopefully" some useful information will be available after the meeting.
VNC has thus far received no update from Launch Tennessee or ECD staff on the leadership group's discussion of this matter. This story will be updated as warranted.
On Jan. 29, not long before Gov. Haslam delivered his State of the State Address and the embargo on publishing budget details provided in advance to news media was lifted, Launch Tennessee's Kay told VNC that she did not know details of the Governor's plan, adding "we expect $3.8M operational plus $1.5 SBIR Match, which is what we had for FY18."
The magnitude of Launch Tennessee's funding might seem a mere iota within the total State Budget.
Charlie Brock
However, it must be noted that the cutback comes at a time when LaunchTN CEO Charlie Brock -- who's been in his job five years -- apparently sees an opportunity to push harder toward an inflection point that would help further accelerate the Tennessee entrepreneurial sector's maturation.
Brock on Jan. 25 presented to his board of directors his draft of a relatively ambitious strategic plan for the organization he leads. Strategy document here.
One item in Brock's draft strategy calls for LaunchTN to secure $40MM in State financial support over a five-year period to support the "LaunchTN Network." That amount would be about twice its total state funding over the past five years.
Among many other stratagems, Brock's draft also raised the possibility of creating a $50MM fund of funds, such as some other states have done. Related story here.
As VNC previously reported, the Haslam Administration taking a step back on the discretionary funding front -- if it is -- could signal that State spending for pro-entrepreneurial efforts and some other economic-development programs have fallen out of favor. Related article here.
At the same time, it is possible that Brock is being more aggressive strategically, ahead of the State's election of a new Governor, the ensuing appointment of a new Cabinet, and numerous changeovers in office-holders in the General Assembly.

After all, due to a wide range of factors, the transitions from the Administrations of (R) Gov. Don Sundquist to that (D) Gov. Phil Bredesen and then to the (R) Haslam Administration, while smooth overall, were truly uncertain times for Launch Tennessee.
Launch Tennessee is officially Tennessee Technology Development Corporation (TTDC), and it uses Launch Tennessee as a dba.
Either way, the apparent budget reduction may be Topic A for Launch Tennessee tomorrow, when it and its allies take to Capitol Hill for its annual legislative briefings. VNC
.
---