---
UPDATES: 30 Nov. 2022: Expanded board of directors with Marcus Coleman, Arielle Moinester, release here. 5 Oct. 2022: AgLaunch WON its EDA grant release here. All Aglaunch coverage at this link. Our Aug. 17, 2022 story is below.-Editor
AGLAUNCH INITIATIVE, based in Memphis, is asking for $3MM to support expanding the innovation platform within its 5-year-old "AgriX3" initiative, which aims to serve the nation via an agricultural innovation network, with priority accorded 98 counties within the Mid-South region including Tennessee, Kentucky, Arkansas, Mississippi and Missouri.
The AgriX3 proposal, submitted by AgLaunch Initiative Executive Director Pete Nelson in June for federal grantmakers' review, says that AgLaunch and its allies have an overarching goal of benefiting innovators and farmers by "disrupting the agrifood value chain."
AgLaunch's proposal describes involvement by numerous other organizations, with dozens of achievement targets -- among them: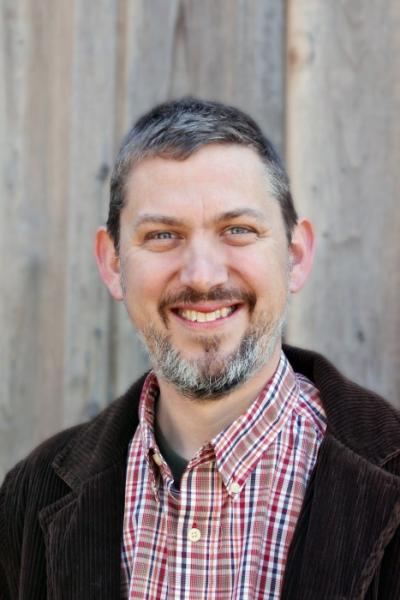 Pete Nelson
Among its other plans, AgLaunch foresees contributing to scaling-up Data Commons (data aggregation and access); the Open Market Consortium (smart contracts under Trust Protocol for price comparisons); and, an online portal for AgLaunch Farmer Network for customer discovery and validation.
AgLaunch's "Build to Scale - Venture" grant application, which is now in the hands of reviewers with the sponsoring U.S. Economic Development Administration (EDA), contains a request for $1.5MM in federal funding, which AgLaunch said would complement about $1.5MM in non-federal contributions.
The projected non-federal half of its prospective funding includes a planned $250K match from Launch Tennessee (TTDC), which, as VNC reported here yesterday, is simultaneously seeking a separate, but potentially synergistic EDA grant to support building industry networks.
In her letter of support for AgLaunch's AgriX3 plan, LaunchTN CEO Lindsey Cox explains that the grant would be provided over a three-year period "to support the expansion of the entrepreneurial programming and mentoring opportunities."
In 2021, not one of three Tennessee-based applicants for EDA Build To Scale funding won grants, as reported here.
However, in December 2021, AgLaunch affiliate AgLaunch Engine, partnering with Knoxville Entrepreneur Center, won a Small Business Administration (SBA) regional innovation cluster grant, related SBA press release here.
In 2019, AgLaunch was one of three Tennessee winners of an EDA i6 Innovation Grant, as reported here at the time.
Earlier this year, AgLaunch was among applicants who failed to win a grant for a related agtech-oriented program via an EDA round of Build Back Better Regional Competition. [In that same round of competition, the University of Memphis and its allies won a preliminary grant, and is vying for a potential $25MM grant, amid a crowded field. Results on that front are expected within roughly 30 days of now. Related VNC coverage here.]
The ups and downs of grantsmanship have not deterred Nelson's AgLaunch and its affiliates from amassing a considerable track record and a robust network.
In its current proposal to EDA, AgLaunch explained that it has "accelerated the creation and growth of more than four dozen AgTech startup companies, facilitated the development of a $31 million early-stage venture capital fund [an apparent reference to Innova Ag Innovation Fund IV, reported here], stimulated the development of regional strategic planning, and created a network of farmers who are actively incubating new technologies in a unique private/public model."
AgLaunch also notes that its portfolio companies have collectively raised a total of $80,207,626.00 of investment capital to date, and they have raised a total of $20,655,500.00 through grants and loans.
"As of March 2022, AgLaunch portfolio companies employed 296 full- and part-time paid employees, including 70 minorities, 91 women, and 7 veterans. The median wage at an AgLaunch portfolio company is $65,102.12 a year," according to the proposal.
MISSION: At another point in the very detailed and readable AgLaunch proposal now being scrutinized by EDA, AgLaunch explains that it and its partners "are working to solve the problem of nonstrategic investment and commercialization alignment for technologies critical to supply of healthy foods within the United States. To date investment has been focused on technologies without a good understanding of the industry as a whole and without regard to true disruption to the status quo and forward thinking about the availability real healthy ingredients and food. AgLaunch has created all the necessary pieces to build and scale innovations through the AgriX3 platform."
The application also explains that AgLaunch and its allies seek, through network and ecosystem affiliates, to accelerate innovation in technology domains including, but not limited to these:
The document further asserts that "AgriX3 is a unique accelerator platform to propel the agricultural innovations of the future focused on augmented intelligence, autonomous farm equipment, biological pesticides, carbon remediation, sustainable metrics, and nutrient dense food. AgriX3 refers to the interrelated and aspirational goals of (1) nutrient dense food, (2) carbon negative farms, and (3) equitable ownership across the agrifood value chain..."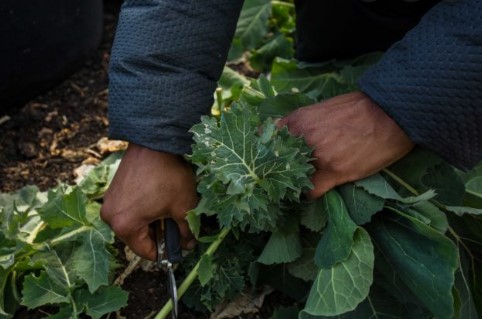 nasc22
AgLaunch speaks with equal clarity regarding issues of Equity in its program undertakings.
At one point, its application emphasizes the importance of having a truly diverse cadre of innovators and farmers engaged to achieve sector disruption.
The document reads, in part, "Because of the historical nature of exploitation and discrimination, most Black farmers have been intentionally left out of any opportunity to participate in organized innovation efforts."
To avert any such inequities, AgLaunch says that as its Farmer Network continues to scale-up, the organizers will ensure the Network moves with dispatch to attain and maintain "at least 35%" membership by Blacks, Indigenous and People of Color (BIPOC).
The proposal continues, saying, "This is not just key to ensuring that diversity, equity and inclusion goals are met, but [also] because diversity of thought and experience will be the key factor in building and accelerating the best new technology in the industry."
At another point, in the context of ensuring equitable participation in the program's "intentional" experiences, AgLaunch commits that its team will work with key partners -- including The Seam and CodeCrew -- to form an AgLaunch spin-off company tasked with providing "young, diverse talent" early exposure to opportunities in Agriculture that require computer science acumen and-or IT coding skills, while also helping to place minority candidates into roles with Ag-related companies.
According to proposal's implementation timeline, creation of that first spinoff company could come this autumn.
AgLaunch Initiative's grant application includes letters of support from 16 partners and startups:
PARTNERS
• Ag Ventures Alliance
• Strategic Economic Development Corporation (SEDCOR)
• AgLaunch Engine
• Tennessee Department of Agriculture
• CodeCrew
• The Seam
• Mid-South Family Farms
• Innova Memphis
• Agricenter International
• Epicenter Memphis
• Murray State University Hutson School of Agriculture
• Arkansas State University Delta Center for Economic Development
• Mass Economics
STARTUPS
• Continuum
• Rantizo (an Innova Memphis portfolio company)
• Salin247
In addition to Nelson, key AgLaunch team members for this proposal include:
The full 2022 AgLaunch Build to Scale proposal is here (PDF).
Earlier coverage of AgLaunch here; Pete Nelson LinkedIn here and coverage here; and, VNC's EDA coverage here. VNC
---
last edited 0551 18 August 2022