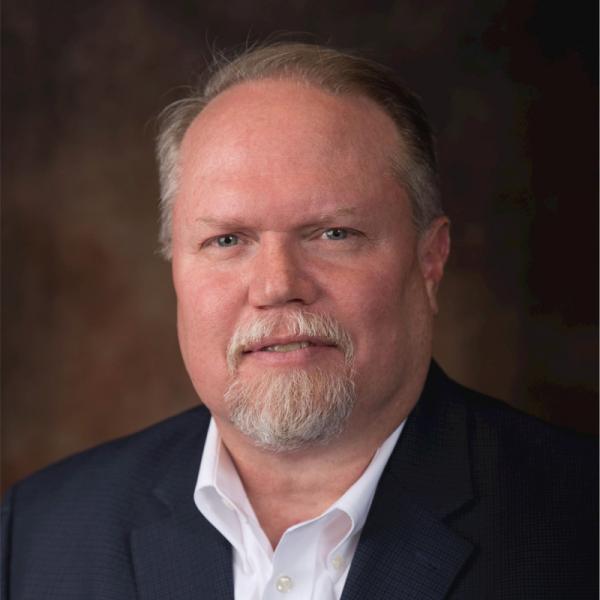 JEFF COHU PhD has gotten his sealegs and is setting course for the next leg of the Lipscomb University Center for Entrepreneurship's journey, which began eight years ago within Lipscomb's College of Business.
Cohu took the Center's helm last August, after relocating with his family from Michigan, where he was a clinical professor in the Eli Broad College of Business at Michigan State University.
He told Venture Nashville he's spent the past seven months integrating into his post, roughing-out a plan to create fresh impetus within the Center; building his contacts on campus and in the community; and, building pipelines of students, mentors and others who aspire to entrepreneurship and/or who are prepared to help develop entrepreneurial knowledge and skills among Lipscomb students.
One emphasis, said Cohu, will be shifting from a curricular educational approach for entrepreneurship preparation, to a "co-curricular" approach that engages students in business experiences outside the classroom, with an eye toward motivating more students to launch actual businesses.
At the same time, Cohu and his campus allies have begun working toward ensuring that participation in Center for Entrepreneurship programs draws students and advisors from throughout all schools of the university, rather than predominantly from the business college.
Cohu noted that while non-techie student business leaders can become strong entrepreneurs, their odds of success go up when their team has more technically and technologically oriented members, such as students engaged in pharmacy, engineering and computer science degree programs.
He said he is aware of at least a dozen student-led business-development projects, and currently views about a fourth of those as likely to move into startup ranks.
Activity is particularly intense around the university's annual Kittrell Pitch Competition, Finals of which are scheduled for April 10 on campus.
The Kittrell Final's First Place finisher stands to gain a $10,000 prize, with another $3,000 and $2,000 going to 2nd and 3rd-place winners, respectively. As many as eight competitors are currently expected in the annual culminating event. Each year's Kittrell cycle also includes fall and spring preliminary selection rounds.
The Center is also preparing for its first 3 Day Startup bootcamp event, which will be held in September, in partnership with Austin-based 3 Day Startup, which is an affiliate of that city's Capital Factory.
Simultaneously, the Center is seeking Lipscomb admission to a University Innovation Fellows (UIF) "design thinking" program, said Cohu.
If accepted, his plans call for inducting four students into the program, which operates from the Stanford University d.School. Most of the training will be done via Internet sessions, with a culminating meetup event in Silicon Valley in Spring 2020.
Said Cohu, "We have not yet formally been picked for the UIF program, but we are finalizing our application and expect to have our first University Innovation Fellows during the 2019/2020 school year. I fully expect that we will meet the requirements. My team is very elite in academic abilities."
The Center is also working to grow membership and participation in its chapter of the Tampa-based Collegiate Entrepreneurs' Organization (CEO).
Cohu said he expects the several students to participate in the annual nationwide C.E.O. pitch competition this fall in Tampa. Lipscomb students participated in a CEO regional competition earlier this month, at the University of Tennessee at Chattanooga.
He noted that the regional C.E.O. event was partly sponsored by Launch Tennessee, which, along with the Nashville Entrepreneurship Center, have already become vital parts of his network here.
As part of the ramp-up to that national C.E.O. event, the Center will hold a qualifying event this fall that will also be linked to Global Entrepreneurship Week activities.
In addition, Cohu said he and others are working to continue the operations of a student-led social entrepreneurship company, Ed. Pack Global LLC, which was created in 2015 by a team lead by Nashville entrepreneur Luke Benda. Benda is now president and co-founder of year-old Healing Innovations Inc., which is a member of the current Project Healthcare cohort at the Nashville Entrepreneur Center.
Through a management services agreement between Lipscomb and Ed.Pack Global, students will run the business, which sells its branded backpacks seeks to alleviate poverty among targeted populations, with emphasis on education that enables women to help break the cycle of intergenerational poverty.
Among other projects, Cohu said the Center's presence within the Lipscomb website is being rebuilt off-line, with the new site scheduled to debut before the 2019 Fall Semester begins. Related: Beginning the week of March 25, students in the Lipscomb chapter of C.E.O. have accepted responsibility for running a competition for a new logo design for the Center for Entrepreneurship.
Cohu explained that he sees the Center's programming continuing to run along three tracks:
Small Businesses that are often family-owned, growing organically and not meant to be rapidly scalable;
Innovative businesses, which tend to have a strong tech component and which seek growth-company scale;
Social Entrepreneurship, which is often construed as having to do with developing, funding and implement novel solutions or applications that address social, cultural or environmental issues.
He noted that his own social entrepreneurship interests have long included global microfinance and micropayments initiatives.
His passion for microfinance, among other things, once led him to Bangladesh, where he met Muhammad Yunus, the Nobel Peace Prize awardee who founded the Grameen Bank. (n.b.-Yunus is also a Vanderbilt University alumnus and has ties to Middle Tennessee State University.)
VNC asked Cohu whether or not he's interested in blockchain. He responded, in part, "Blockchain is going to revolutionize funding" and promises, for example, to improve ability to validate or expose fair trade claims and practices. (n.b.: A relevant paper from the World Trade Organization, WTO, lies here.)
Notable in the blockchain context, in 2018 Lipscomb's College of Pharmacy and Health Sciences announced its collaboration in RemediChain and ScriptRide, blockchain-supported platform and application to enable patients to donate unused chemotherapy meds to medically indigent patients; and, the university has allied with Nashville-based blockchain-centric Hashed Health to develop credential verification resources for Lipscomb's healthcare analytics and pharmacy students. (Releases here and here.)
The College of Business is also home to the Center for Business As Mission (BAM), which affords students opportunities to participate in profitable business as a means of leveraging the marketplace to ceate sustainable solutions for the common good of those in need, both locally and globally."
Last fall, the Center for BAM established a new Mission Fellowship program, which offers students service opportunities, mentoring, experiential learning and a global learning component. Some students of Touchstone have started their own on-campus business ventures, which are designed to generate Seed capital for entrepreneurs and artisans in developing regions.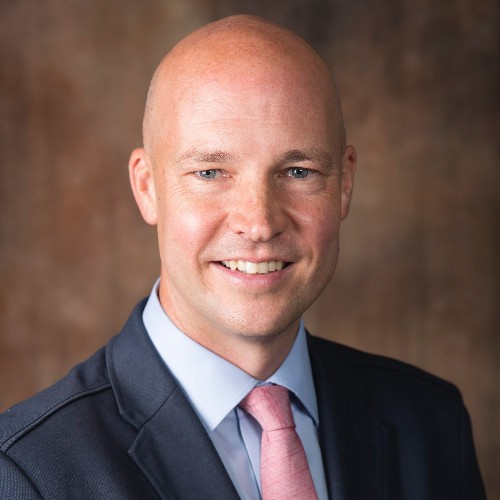 Rob Touchstone
Cohu said he and BAM Director Rob Touchstone MDiv, who is also an entrepreneur who co-founded The Well Coffeehouse Inc., a nonprofit based in Nashville, are collaborators, rather than competitors.
The Lipscomb College of Business stresses, in addition to its academic goals, its "commitment to the development of future business leaders who embrace the virtues and values of Jesus." Regarding the BAM program, in particular, the College's website notes that "...BAM might also be thought of as a holy collision of business and mission, work and faith, and kingdom and culture."
Cohu (pronounced KO-YOU) succeeded former Center Director Joe Ivey, who is an entrepreneur and investor, as well as an associate professor of management in Lipscomb's B-school.
He said that in taking-up his new duties, he has been working closely Jerry Stubblefield, a clinical professor and entrepreneur in residence in the university's business school.
Prior to joining Lipscomb, in addition to his Michigan State duties, Cohu began and still maintains a management consultancy. He is now also an adjunct faculty member at the aforementioned Broad College at MSU. Earlier in his career, he spent nearly a decade in corporate and accounting firm roles.
He holds five degrees -- an Ed.D, an MBA and two other master's level degrees, and a bachelor's -- which he earned at Harding University, Eastern Michigan University, and Wayne State University. He is also a PhD candidate in international development at the University of Southern Mississippi, according to his Linkedin.
Cohu, 51, is a native of Lockwood, Mo., which is about halfway between Joplin and Springfield in southwest Missouri. Lockwood is apparently close enough to Kansas City to make him a serious fan of the NFL's Kansas City Chiefs, as well as a fan of MLB's legendary St. Louis Cardinals.
Cohu and his wife reside in Davidson County, and have two adult children. VNC
. last edited 1303 15 March 2019
---