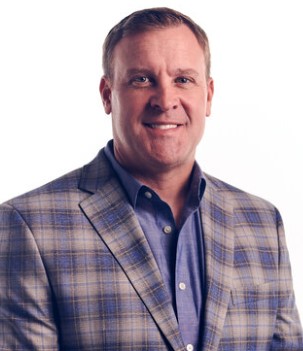 NASHVILLE-BASED Jumpstart 2023 LLC, a Seed-stage-oriented VC fund supporting Jumpstart Foundry programs, has gained further ground toward a $4.3MM fundraise.
Jumpstart Foundry is part of the Nashville-based Jumpstart Health Investors ecosystem.
Jumpstart 2023 LLC has thus far attracted about $3.7MM from 31 investors, according to the report filed earlier this week by Doug Edwards, who is JHI's CEO, as well as chief executive of the Foundry program.
JS2023 is the ninth fund supporting the Jumpstart Foundry program and the first fund in the series presented in-line with the SEC's Rule 506(c) requirements for general solicitation, as VNC reported at the time.
Yesterday's filing shows an aspirational target for the raise of $4.3MM, which reflects lowering the $6.5MM target cited six months ago in the original filing for this fund, when JS2023 reported having raised $750K from one investor.
Jumpstart Foundry's moves are closely watched -- particularly by Seed- and Series A-stage healthcare investors -- due to JS/JHI deal volume, reported returns, portfolio aftermarket and M&A prospects, and because of the principals' tech chops and entrepreneurial records of the past 20 years.
JS Foundry explains in its FAQs that its standard deals call for "$150,000 SAFE (simple agreement for future equity) with a $2M valuation in exchange for a one-time $50K membership fee for our value-added services."
The newest JSF 2023 Cohort include AssayMe, breathing.ai, Broca AI, Elite Sweets, EnterLynk Inc., Guardian Lane, Hopdoc, Innovative Wellness Systems Inc., IPMD, MNPHARM, Mobile OptiX, Pera Labs, Perceptron Health, Rebound Health, Revitalize Energy Inc., SleepSpace, Wareologie, Welfie, Wingwomen and Xplosion Tech.
The above-mentioned Hopdoc LLC -- which today says on its website that it is powered by DevDigital and is a portfolio company of local Kernel Equity -- seems to be the only member of the latest JSF cohort to have originated in Tennessee.
We're told the company that was last-in to complete the newest JSF cohort was New York-based Breathing.ai, which aims to reduce workplace stress. Breathing.ai's website says the startup uses "only a small part of a pixelated image from your webcam [to measure a worker's] heart and breath rate with exemplary accuracy, by detecting the change in color on your forehead and under your eyes. When stress is detected, [workers are] prompted to take a short break in the form of a guided breathing exercise, meditation, or seated body movement to calm and center yourself. Breathing.ai can also reduce eye strain by learning which colors your nervous system finds calming and applying a color tinter to your screen..."
JHI CEO Edwards' appointment at JHI was announced in 3Q 2021, coincident with JHI Chairman Vic Gatto swapping his CEO hat for that of chief investment officer.
Edwards recently told Healthcare Business Review that Jumpstart Foundry plans to invest in 40 startup companies in 2023, and has already realized "numerous exits of 40x returns."
HBR also reported that Edwards said JHI has had 195 successful portfolio investments over a nine-year period. JHI's span includes not only the Foundry, but also Jumpstart Capital and Jumpstart Nova.
Prior to joining JHI two years ago, Edwards served as chief administrative officer of the former Narus Health, in Nashville. Narus had received early backing from investors including Revolution; Resolution's Rise of the Rest Seed Fund; Apple Tree Capital; and Harbourvest-backed Granite Health Partners, among others. Narus eventually sold to Nashville-based Lucent Health Solutions, where it continues to operate, according to this release.
Earlier in his career, Edwards was chief administrative officer of Nashville-based Video Gaming Technologies Inc. (VGT), which was sold in 2014 to Australia-based Aristocrat Leisure, for a reported $1.3BN.
A native Iowan, Edwards holds a Vanderbilt MBA and a bachelor's from the University of Iowa. He and his family reside in Franklin.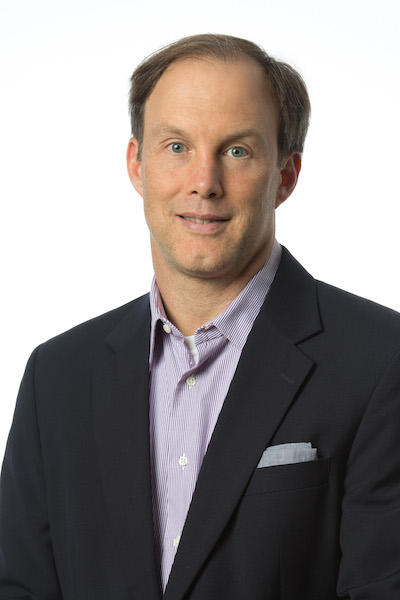 Vic Gatto
Notes: JHI execs -- led by Co-founder Vic Gatto -- continue to pursue a targeted $120MM raise for Jumpstart Capital Fund II, which JHI first filed with the SEC 15 months ago.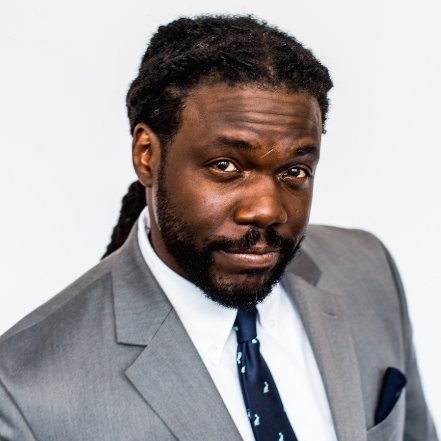 Marcus Whitney
Second, Jumpstart Nova -- led by Marcus Whitney -- has grown its portfolio to nine Black-owned and -led companies, since it surpassed its goals for Nova Fund I, reaching $55MM powder. JS Nova now shows nine startups in its portfolio.
It's also worth noting that Edwards' former boss, VGT founder Jon Yarbrough, has for 14 years operated a single-family office -- Yarbrough Capital LLC -- that's spreading its bets well across healthcare, biotech, pharma and other sectors, as well as among the inevitable major techcos and multisectoral enterprises.
YarbroughCap reported last week it has about $1.7BN AUM, up sharply from its year-earlier 13F filing. See the information table with Yarbrough's Aug. 25 filing here or checkout Holdings Channel. Earlier Yarbrough coverage here.
VNC's previous coverage is here for Jumpstart Foundry | Jumpstart Capital | Jumpstart Nova | Jumpstart Health Investors | Vic Gatto | Marcus Whitney | Doug Edwards VNC
.last edited 1506 31 August 2023
---