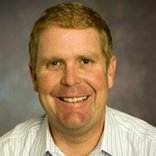 NASHVILLE serial FinTech entrepreneur Joe Maxwell and St. Louis-based partners are launching the Cultivation Capital Fintech Growth Fund.
Managing Partner Maxwell confirmed he is allied in the fund with fellow general partners Jim McKelvey, a co-founder of NYSE-listed Square (market cap $3.6BN); and, Atul Kamra, managing partner of the SixThirty Financial Technology Accelerator in St. Louis, as well as a former senior managing director of Wells Fargo Advisors. A fourth GP is to be added.
The fund expects to complete its first close at the $25MM mark during 1H 2016, en route to its $75MM target, according to both Maxwell and Brian Matthews, who is co-founder and managing partner of the fund's sponsor, Cultivation Capital in St. Louis.
Once at-speed, a targeted 20% of the Fintech Growth Fund's invested funds will come from the general partners, said Matthews, adding that that is a "much higher" share than limited partners will typically find. Increasingly, he said, highly specialized, operator-led niche funds will operate in this manner.
Asked about timing and motivation of his latest move, Maxwell said after successfully exiting a series of ventures, and his agreed-upon tenure as an M&A advisor with ShareholderInsite buyer Ipreo having ended, he's focused on both his next professional step and the needs of the region he calls home. Prior Maxwell coverage here.
"Nashville has always thrived because of the drive of its entrepreneurs, especially those who are determined to reinvest," said Maxwell, 47.
"Nashville has been so good to me, and interest here in FinTech seems to have spiked. I've partnered with some great people to create a capital source we know is rare in this area. I'm looking forward to getting together with FinTech entrepreneurs who want a VC team that shares their 360-degree view of what it takes," Maxwell added.
A year ago, Maxwell as instrumental in helping Venture Nashville hold "FinTech Nashville 2015" at the Nashville Entrepreneur Center, an event that drew about 125 people enthusiastic about FinTech prospects for the region.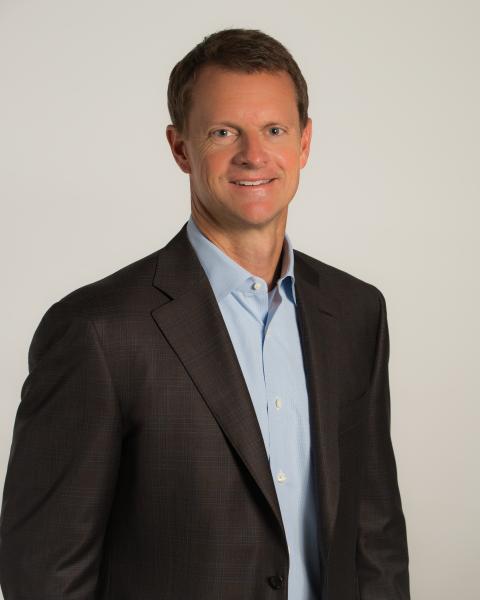 EC's McWhorter
As previously reported, Maxwell and NEC CEO Stuart McWhorter have subsequently been exploring options for supporting current or would-be FinTech entrepreneurs in this region.
Their efforts have been prompted by rising interest in the subject and by such factors as Tennessee entrepreneurs with WealthAccess and New Constructs joining the SixThirty FinTech accelerator in St. Louis and Cathedral Innovation Group joining the QueenCity FinTech accelerator in Charlotte, N.C. The accelerator story will be updated, as warranted.
FinTech companies focused on payments, capital markets and wealth technologies are of particular interest to his new fund, said Maxwell.
Maxwell said the Fintech Growth Fund has a "solid list or prospects" and projects completing two investments this inaugural year. No deals are yet under review.
So, Tennessee Fintech entrepreneurs and investors with strong stories may commence targeting the new fund, which is likely to be weighted toward investment in the MidWest and MidSouth.
Interviewed separately, Maxwell and Matthews described the fund's investment approach as likely to involve offering $3MM to $5MM to companies, with initial outlays likely in the $2MM-$3MM range. The FinTech Growth Fund will usually bring the target company's first institutional money.
Maxwell said entrepreneurs looking to pitch their startups to the FinTech Growth Fund should first complete an online form, currently resident here. A response is promised to those who write.
B2B tech companies that join the FinTech Growth Fund portfolio are likely to be SaaS companies active in a layer of service enablement, generating $100K-$150K per month, or ideally more than $1.5MM annual recurring revenue. Owners and C-levels will have "skin in the game" at every point, said Maxwell. The fund will be wary of companies with revenues dominated by a single customer, he added.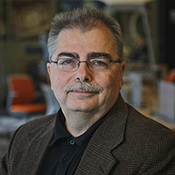 Brian Matthews
Cultivation's Matthews, commenting on the capital requirements of the "non-coastal" MidWest and MidSouth/Southeast, seemed particularly pleased during a Venture Nashville interview to explain that Cultivation Capital's funds afford entrepreneurs an opportunity to secure institutional investment without having to relocate to U.S. coastal moneycenters, as he said is often the result when Mid-America startups begin approaching Venture funding without the requisite minimum "$5 to $10 million" in revenues.
He said he believes Cultivation's later-Seed or "pre-A" focus is unique in the regions that are targeted. Asked why the new fund does not have a $100MM target, Matthews said Cultivation sees wisdom in demonstrating for potential LPs its precision execution and management beneath that threshold, before moving farther.
Cultivation Capital has, since its inception in mid-2013 deployed via its $20MM Tech I fund more than $16 million across more than 50 transactions involving companies in LifeSciences and Technology sectors, said Matthews. Its $40MM Tech II is in its first year. Its $30MM Lifesciences fund has deployed half its capital.
Cultivation also provides support for three St. Louis accelerators: the SixThirty FinTech accelerator; Yield Lab, a year-old agricultural accelerator; and Prosper, an accelerator for Woman-led businesses. Also, Cultivation Capital is an investor in Capital Innovators portfolio companies.
Maxwell confirmed that, as previously reported, he personally holds stakes in a number of FinTech startups, including IPreo, WealthAccess, Plaid, DealCloud and GuardVest. "One or two" of the companies in which he holds a stake personally might become candidates for investment by the new fund, "but only if they meet the investment thesis and fund strategy," he said.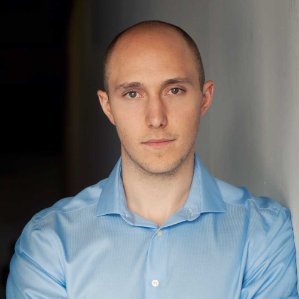 Jared Winegrad
In Nashville, Maxwell and newly-joined associate Jared Winegrad have taken-up offices in the Green Hills suite of Solidus Company LP, the venture investor and evergreen fund manager. Among other duties, Winegrad will manage and evaluate the fund's pipeline.

Much of the new fund's typical back-office support requirements will be satisfied by Cultivation's eight-person back-office team in St. Louis, said Matthews.
Matthews said Cultivation Capital's standing advisory relationships include attorneys with Kansas City-headquartered Polsinelli; and, accountants with Chicago-based BDO. Both firms have downtown Nashville offices.
The new Maxwell-led fund's banking will be supported by Silicon Valley Bank (SVB Financial). BOA supports other Cultivation Capital funds' banking, said Matthews. VNC
Lasted edited 9 January 2016 0630.-Ed.
.
---