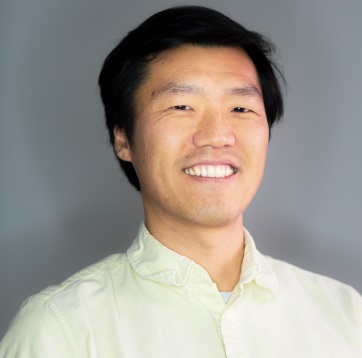 ---
JAMES HOREY's two decades of learning, exploration and commercialization of computer science and analytics recently reached another inflection point, with the founder's sale of Knoxville-based Reviewbox Inc. to Talkwalker Inc., on undisclosed terms.
The newly combined businesses now provide brand owners social-media consumer review analytics and a range of e-commerce features and integrated functions that afford Talkwalker's B2B customers further insights into the "consumer buying journey," thereby enabling brand managers to make smarter and quicker business decisions about product development, market research, company innovation, and consumer insights strategies, as well as about marketing initiatives.
Talkwalker, which seems destined to act as a sector consolidator, is based in Luxembourg City with a sizeable presence in New York City. The 12-year-old company, led by Global CEO Tod Nielsen, is backed by Marlin Equity Partners (Los Angeles).
Reviewbox's current Knoxville team of about 15 Knoxville brings Talkwalker's global workforce to nearly 500, a milestone that Talkwalker says it expects to pass by the end of this year.
Horey -- his new Talkwalker title not yet determined -- told Venture Nashville that Knoxville staffing could expand 50% in coming months.
Asked about further M&A-driven growth, Horey recalled that within days after Reviewbox began integrating with Talkwalker, he and others on the management team began discussing potential acquisition targets that could be synergistic with Talkwalker.
Talkwalker acquired New York-based Nielsen Social a year before it acquired Reviewbox.
Some observers of the VC/PE secondary market have dubbed Talkwalker "pre-IPO."
Interviewed for this story, Horey confirmed only that Talkwalker is operating in a manner consistent with companies preparing for the IPO path.
Horey, a Maryland native, said that while he and his family are happily established in the Knoxville-Oak Ridge area, the prospects of Talkwalker continuing to expand its business and a possible IPO are exciting scenarios, even if, hypothetically, the company's growth and development could lead to an eventual family relocation.
Asked about the origins of his sale transaction, Horey explained that months ago Talkwalker representatives reached out to him to explore collaboration between the two companies.
At that time, Horey was evaluating Reviewbox's growth-capital requirements and was considering funding options, after a couple of years in which he often deflected interest from VCs and others, relying on runway Reviewbox still had.
In 2016, he had recruited small amounts of funding from friends and family, as well as an Angel investment of roughly $30K from the local Angel Capital Group (now merged with Sheltowee Angel Network).
In 2019, he raised $1MM through a round led by Craig Falls, a New York-based Angel who is a fellow alumnus and friend.
Horey said that by the time discussions with Talkwalker began, Reviewbox was gaining market traction and he was receiving "dozens of emails every single week -- every single week!" from representatives of potential investors.
As Talkwalker collaboration talks proceeded, Horey said he found himself excited by Talkwalker's product vision, strategy and business objectives.
Though there was some consideration of Talkwalker simply making an investment in Reachbox, the parties decided they didn't need that waystation on the way to an exclusive transaction.
Horey recalled that Talkwalker placed on the table "a very strong and competitive offer" that was in-line with Reviewbox's valuation.
He said he recognized the opportunity as a "solid win" on both financial and personal levels, placing him and his team in roles that would be "just as exciting and just as fun" as advancing Reviewbox independently.
Horey made clear he is exhilarated by the idea of sharing the IPO journey with the team at Talkwalker.
Market segments including user experience, social engagement and marketing communications are apparently red hot.
A number of sector entrants have IPO'd in recent years. For example:
► In December 2019, Chicago-based Sprout Social, raised roughly $150MM in its IPO. Its market cap today is $6.75BN. SEC here.
► Eighteen months ago, 11-year-old Norway-flagged Meltwater BV -- with global HQ in San Francisco -- listed its shares on the Euronext consortium's Growth Market. It is acquisitive -- most recently spending $24.5MM to buy Owler, which is said to be second only to LinkedIn in the size of its online community. MWTR's market cap this morning was nearly USD 1.5BN.
► Two months ago, NYC-based Sprinklr Inc. (NYSE:CXM) raised about $266MM and had a $3.9BN marcap this morning. SEC here. Industry reports indicate that since the founding of legacy Sprinklr, the business has been augmented by at least a dozen acquisitions.
► Other IPOs seem to be hovering: For example, some trade media have indicated that Vancouver, B.C.-based Hootsuite -- which has raised more than $300MM since its founding amid the Great Recession -- is among companies awaiting greater market visibility, but currently concentrating on integrating its recent Sparkcentral acquisition. Hootsuite SEC filings here.
► Some online sources suggest a large number of global strategics will be major drivers of M&A in the sector, with Adobe, Google, Salesforce and others often cited. Some other potentially logical buyers -- e.g., Hubspot (Nyse:HUBS) -- currently seem more focused on tech integrations. HUBS marketcap today: $32.5BN.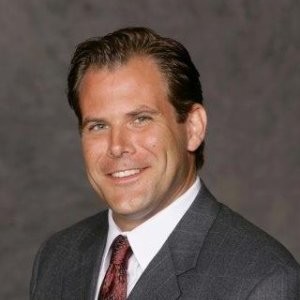 Geoff Amend
Asked about his advisors, Horey said he has long relied on attorney Geoff Amend of Wichita, Kan., and did not hire additional advisors for the Talkwalker transaction. Reviewbox also relied upon venture-oriented Silicon Valley Bank (SVB Financial Group, San Mateo).
Asked about the toughest facets of creating and growing a SaaS venture in the Knoxville area, Horey said that in the early-going "I remember feeling pretty lonely."
He explained that while the Knoxville entrepreneurial ecosystem has expanded significantly in the past five years, in the early days of Reviewbox he found it difficult to connect with SaaS peers, the way one might in more "robust" SaaS markets.
That notwithstanding, Horey waded into the Knoxville ecosystem.
For instance, his first corporate brand customer was Knoxville-based Radio Systems, into which he networked via Brett Johnson, who today is Radio's chief customer officer.
In the span of a few years, he was, among other things, an elevator-pitch presenter during the local Innov865 week's programming; an entrant in "The Works" coding Demo Day; and -- until his team began working from home due to the pandemic -- they all hung their hats in space at Upstart Ventures, which had been launched as a SaaS community with a coworking space.
He emphasized that he believes it's likely that the inauguration this autumn of the Techstars Industries of the Future Accelerator in the Knoxville-Oak Ridge corridor will have real impact in the region and beyond.
The Techstars initiative, he added, could stitch-together more thoroughly techies at Oak Ridge National Laboratory (ORNL) -- particularly those associated with the Innovation Crossroads program -- and the tech community of Knoxville-proper.
Horey also said that prior to starting Reviewbox, the 18 months he spent as part of the Knoxville team of Cirrus Insight (Raleigh-based Cirruspath Inc.) was very helpful.
He noted that now-exited Cirrus co-founder and former COO Brandon Bruce is extremely active in Knoxville's tech and entrepreneurship ecosystem. Bruce is, among other interests, chairman of the board of the Knoxville Entrepreneur Center and co-founder of the Knoxville Technology Council.
Horey added a cautionary note: A deficient entrepreneurial ecosystem can be a drag on startup development and could help "push some people over the edge," into failure.
However, he emphasized, an excellent ecosystem is seldom "critical" to startup success. Much more critical, Horey said, is the requirement that entrepreneurs believe in themselves and the work before them, and then "roll-up their sleeves and do it."

Asked about what comes next for himself, Horey said he's totally focused on the successful integration of Reviewbox into Talkwalker. If, some years from now, he considers other paths, he could form another startup or begin investing as an Angel or venture capitalist.
Before beginning his entrepreneurial career, Horey spent more than a decade in academe focused on computer science, mathematics and such things as the modeling of data for programming sensor networks -- all of which culminated in earning his doctorate in computer science at the University of New Mexico.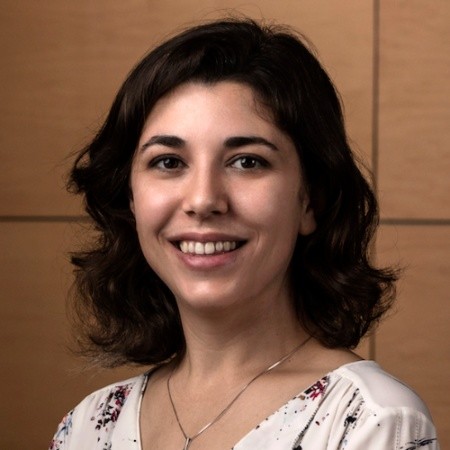 Alison Boyer PhD
Now age 41, Horey began working on Reviewbox in 2016 and was joined in the company 18 months ago by his wife, Alison Boyer PhD.
Boyer initially became the startup's director of analytics and then chief operating officer, prior to its acquisition.
The couple and their two children reside in Knox County, about halfway between downtown Knoxville and Oak Ridge National Laboratory.
They each worked at ORNL several years: She was in data sciences as a member of the research staff of the ORNL Climate Change Science Institute; and, he was in research and development of hardware and-or software stacks for an array of sponsors employing big data.
As undergrads, both Horey and Boyer graduated from Hendrix College in Conway, Ark., and each subsequently earned their doctorates at the University of New Mexico, he in computer science and she in ecology.
LinkedIn profiles for Horey and Boyer are respectively here and here.
Horey was born and reared in the Towson community of Baltimore County, Md. VNC
. last edited 0621 8 September 2021
---