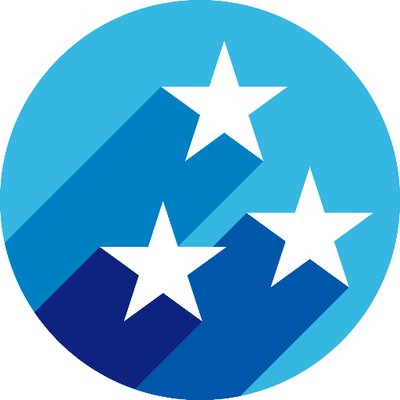 LAUNCH TENNESSEE's board of directors made quick work of finalizing contract talks that were authorized Friday afternoon with then-Interim CEO Van Tucker, who had served roughly six months as Interim CEO, following the departure of former CEO Margaret Dolan in June after less than two years in the job.
Just before 9 a.m. CT this morning, a LaunchTN staff member told Venture Nashville that the matter was still under discussion by the nonprofit board's executive committee.
Half an hour later, LaunchTN's Ketner PR representatives published a release announcing Tucker's appointment.
Bob Rolfe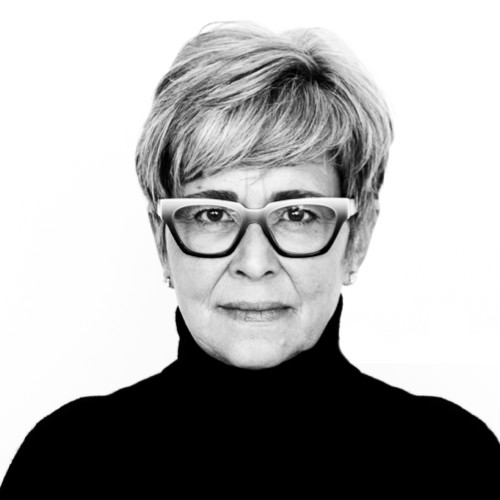 Van Tucker
During Friday's board meeting, State Economic and Community Development (ECD) Commissioner and LaunchTN Chairman Bob Rolfe said that, whereas the board had considered the option of a national search, the board did not believe another such effort was necessary, partly because the search that led to Dolan's appointment in Fall 2018 had drawn nearly 900 applicants, which seemed to give the organization a good sense of available talent.
Bruce Doeg -- the Baker Donelson attorney who has long served as director of Launch Tennessee -- acknowledged in response to questions regarding substantial turnover in Launch Tennessee team ranks in the past year or two, that board representatives had indeed addressed turnover and team-building with Tucker.
Rolfe said in today's release, in part, "Van has proven herself to be the clear choice to lead LaunchTN and accelerate the organization's impact on our state's thriving startup ecosystem. I look forward to seeing the great ways Van's leadership will steer LaunchTN's efforts moving forward."
Tucker was recruited by Dolan to serve as COO not long before Dolan announced her plans to pursue another opportunity, which opportunity has not yet been disclosed.
Chairman Rolfe noted Friday and in previous board meetings that Dolan had stood out markedly in the field of candidates during the board's 2018 national search for a CEO to succeed Charlie Brock, who served in the role five years.
VNC estimates that three of the organization's 12* current fulltime team members have been aboard two years or more.
VNC estimates that at least eight employees have departed the 22-year-old organization in the past 18 months.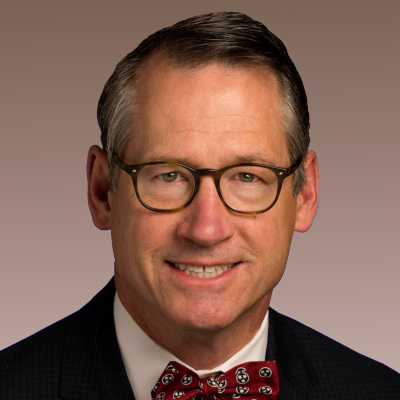 Sen. Bo Watson
State Sen. Bo Watson (R-11-Hixon), the chair of Senate Finance, Ways & Means Committee and a LaunchTN director, asked during Friday's board meeting whether or not directors managing the CEO review process felt that the salary level for the CEO post was a market-level figure or might be set at a level that could be viewed in some quarters as inordinately high.
At the time Watson spoke on Friday, no proposed salary or contract with Tucker had been sealed and the range in which the CEO has been compensated is comparable with the range of amounts paid for similar roles in other nonprofits.
Prior to Tucker's appointment as CEO, her salary and other compensation totaled $209,142, according to a spokesman, who has not yet provided any revision to Tucker's compensation that may accompany this morning's announcement.
Rolfe said Friday that Tucker's pay had remained at the level she was paid when hired earlier this year as COO, and had not been raised to reflect higher-order duties.
According to IRS Forms 990 prepared by LaunchTN, in the FY 2020 ending June 30, 2020, former CEO Dolan's salary and other compensation totaled $215,033. Charlie Brock's salary and other compensation for full-year 2017 totaled $206,767.
Below are some compensation figures for some nonprofit organizations for CEO or comparable roles, reflecting basic salary and other reportable benefits and compensation (research by VNC):
Center for Medical Interoperability (2018) $666,164.
Center for Nonprofit Management (2018) $153,918.
CoLab (The Company Lab) (2018) $194,355.
Beacon Center of Tennessee (2018) $159,612.
Epicenter (Vibrant Memphis) (2018) $237,079.
Memphis Bioworks Fdtn. (and related) (2018) $197,575.
Nashville Area Chamber of Commerce (2018) $524,130.
Nashville Entrepreneur Center (2017, W2 only) $226,970.
Nashville Health Care Council (2018) $200,877.
Nashville Technology Council CEO (2017) $212,142.
Launch Tennessee is a dba for Tennessee Technology Development Corporation, TTDC, which was legislated into existence in 1997, chartered in 1998 and had its first full year of operations in 1999.
Tucker's appointment comes as Gov. Bill Lee's FY2022 budget-preparation cycle advances. There's reason to believe LaunchTN may have its $3MM SBIR-STTR matching funds restored for FY2022.
Its funding comes mainly via State ECD, led by Rolfe, who has made clear he currently intends to seek restoration of those funds, though the matter must also pass muster before the General Assembly.
On the Hill, the Joint Fiscal Review Committee next meets Dec. 17. The FY22 Budget is not likely to be finalized until May 2021, and both current and future budgets may be subject to adjustments, due to the pandemic and other factors.
Brief VNC research indicates the organization has had at least seven fulltime or interim chief executives since it became operational.
* Staffing numbers earlier in this story include Miranda Whitcomb Pontes, local entrepreneur and consultant, who is now on contract for marketing and communications, but scheduled to join as staff, in January.
This morning's Launch Tennessee press release here. Our June 2020 story on LaunchTN staffing and related here. VNC

. last edited 1350 8 December 2020 corrected number of employees with 2 years-plus tenure.
---