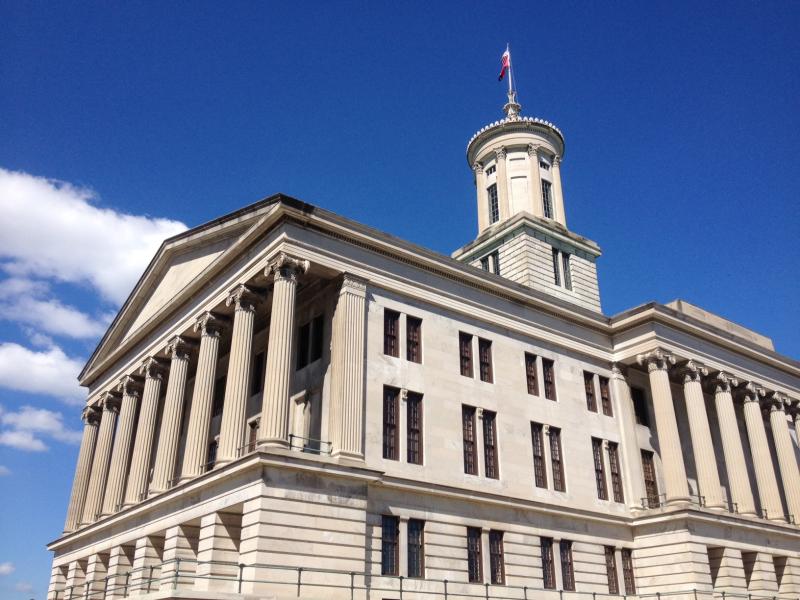 Update March 11, 2021: The $1.9TN American Rescue Plan signed today funds the renewed State Small Business Credit Initiative (SSBCI). SSTI summary here. and separate US Senate Democrat summary here. Ed.
LAUNCH Tennessee recently provided Venture Nashville updates on its efforts to improve capital access and to secure funding for SBIR grant matches, and has expressed optimism about the possible return of an extraordinary Federal small-business financing program that ended six years ago.
Item One: Some advocates within LaunchTN and Life Science Tennessee have for months suspected -- correctly, it turns out -- that $3MM sought by LaunchTN for funding matching state grants to help Tennessee-based SBIR grant-seekers would not appear in the initial FY 2022 budget proposal sent to the General Assembly by Gov. Bill Lee.
Some tech-commercialization advocates saw this as unwelcome, but not unprecedented.
In fact, some advocates for restoring the matching-funds budget predicted this situation back in Fall 2020.
Yet, until the final FY22 state budget becomes law, that die has not been cast.
Abby Trotter
With that in mind, Life Science Tennessee CEO Abby Trotter recently told Venture Nashville:
We are certainly disappointed that the SBIR/STTR match program is not currently included in the Governor's first budget. We are going to do everything we can to ensure that the funding is in the final budget passed later this session.
If Tennessee is serious about commercializing our best technologies from our world-renowned research institutions and keeping top scientific and research talent in Tennessee, then leveraging federal SBIR/STTR dollars is unquestionably one of the best ways to do it.
States that match SBIR/STTR dollars show a commitment to building the STEM workforce - and they receive more federal money. The return back to the state from this small investment that supports scientific entrepreneurs is unarguable. We look forward to making this case to the administration and legislature over the next several weeks. (###)
Following Trotter's comment, LaunchTN CEO Van Tucker told VNC, "While we are disappointed that the state matching fund was not included in the budget, we will continue to work with the General Assembly to advocate for restoration."
Rep. Patsy Hazelwood
The LaunchTN board of directors includes three well-placed Republican members of the General Assembly -- State Sen. Bo Watson (11-Hixson), chair of Finance Ways & Means; State Rep. Patsy Hazelwood (27-Hixson), who is both chair of House Finance Ways & Means and a member of the Commerce committee; and, State Rep. Susan Lynn (R-57, Mt. Juliet), a member of House Ways & Means.
While that trio of legislators could help make the case for funding SBIR matches, the results are anything but certain any year, but especially in the current environment.
While SBIR funding hangs in limbo, hope springs eternal on another front.
There's little doubt, in fact, that the program with the greatest immediate face value would probably be the proposed Federal replication of the State Small Business Credit Initiative (SSBCI.)
In 2010, SSBCI funding was available for the Fifty States. The U.S. Treasury injected $29.7MM for seed, early-stage and mezzanine capital business supports into the Tennessee economy, during the first term of Gov. Bill Haslam.
Gov. Haslam packaged SSBCI proceeds with existing state programs to create the total $50MM INCITE program for "innovation, commercialization, investment, technology and entrepreneurship". Related VNC story here.
A similar opportunity may come if the Biden Administration is successful in advancing its relief-funding proposal intact.
VNC research indicates the Administration's federal budget bill currently includes $10BN -- i.e., roughly 7X more money than backed the original 2010 bill.
The new SSBCI proposition, of course, is part of the broader relief package now being debated among the Members of Congress. House Bill 1319, containing proposed SSBCI funding as of Feb. 24, 2021, is here (once in the document, word-search "SSBCI"). SSTI commentary on SSBCI here.
Nashvillian Eric Cromwell, a specialized consultant on such matters and a former CEO of Launch Tennessee, told VNC:
"Tennessee has much to gain if SSBCI is reauthorized by Congress as part of President Biden's American Rescue Plan. SSBCI was successful in stimulating private lending and investment because states were provided the flexibility to design programs that suit local market conditions. If reauthorized at the proposed $10B level, then all states will have sufficient funding allocations to support both lending and equity support programs. In addition to the funding allocated to states by formula, it is anticipated there will be additional SSBCI funding opportunities for state programs and technical assistance efforts serving disadvantaged individuals. State programs must be designed to support small businesses and leverage private sector lending and/or investing at a 1:1 level at all times, with an aspirational expectation of at least 10:1 private capital leverage for every $1 of public funds. This time around, states are better positioned to design and manage effective and efficient programs, for there are lessons learned from their prior experience and also from the 150+ program experiments implemented by states across the country."
Cromwell also pointed-out SSBCI resources, including major reports that he and Cromwell Schmisseur LLC Partner Dan Schmisseur helped produce for Treasury, at this link.

Though some might dispute even the best estimates of the impact or ROI of the first SSBCI program in Tennessee, there's little doubt within native entrepreneurial circles that -- just as with the state's TNInvestco capital-formation program, which has been both heralded and maligned in various camps -- the SSBCI helped move the needle for the state's tech transfer, development and commercialization segments. LaunchTN and LifeScienceTN provided this related summary (pdf).
EGGS IN OTHER BASKETS
Responding to requests from VNC, Launch Tennessee today provided a recap (verbatim, below) and update of some of its capital-formation and related efforts -- in addition to the SBIR-matching abovementioned. These and other items were briefly discussed during the public portion of the Jan. 21 meeting of the LaunchTN board of directors.
Attract new investors to Tennessee companies by developing a compelling pitch and proactive recruiting effort, supported by targeted marketing initiatives.
We have been in discussion in January and February with a number of investors, both in and out of the state, to gain feedback to build our pitch. This includes targeted markets on the coastal cities (SF, NYC, Boston, San Diego) as well as regionally (Research Triangle, Atlanta, Chicago). Further, we have been engaged in analysis of industry specialties in which we can have the most impact with investors (i.e. life science, advanced energy, automotive tech, ag tech, etc.).
Engage and utilize Network Partner programming for capital access.
We have reviewed, with our network partners, their programming for capital access. We are seeing a trend that Network Partner portfolio companies, particularly outside of our mentor networks, are having difficulty raising in the $100k-$1M "pre-seed/seed" range. LaunchTN is actively working to increase early-stage capital through angels and early-stage VCs.
Increase awareness of available funding opportunities at the earliest stages.
We have developed materials (in draft) targeting "sidelined" angels and new VCs that have moved to TN or opened an office regionally. We also work on the other side of the table with our Network Partners to educate them on SBIR/STTR non-dilutive financing, strategic investment and grants.
Connect capital resources to one another to source new deals as well as serve as co-investors.
We plan to host our third Southeast Capital Call (SECC) in March. The SECC was developed as a strategy to increase awareness of investment opportunities, and as a conduit to source new deals and co-investors. This has been a forum to bring together not only regional investors, but also to host global panels on emerging trends in tech, usually with a keynote speaker and panelists from tech, industry and research.
Review and recommend appropriate portfolio composition of Impact Fund and determine reserves for follow-on investments. Advocate for additional funds.
This was our first priority. We completed this work, which was presented to the board of directors in January. We segmented the fund both by geography and by industry, giving us a sense of under-invested industries as well as how regional dollars are being allocated. We continue to have a robust pipeline of applications for The Impact Fund.
Explore incentive structures for investment opportunities.
We are researching potential best practices for incentive structures. These include tax-incentives, relocation incentives, office and housing opportunities etc.
With regard to non-dilutive opportunities for capital, in December LaunchTN outlined the following strategies in blue. In green you'll find a status update.
Increase the number and dollar amount of SBIR/STTR awards to TN-based companies through microgrant funding.
This fiscal year, we have approximately $120,000 budgeted for microgrant funding. Historically, this program has increased our award win rate to over 50% (with a national average of around 17%). (###)
Launch Tennessee's efforts are largely funded by the Tennessee Department of Economic and Community Development (ECD), which is led by Commissioner Bob Rolfe, who is also chairman of the LaunchTN board of directors. Previous VNC LaunchTN coverage here.
The Tennessee Code was amended in 1997 through action of the General Assembly and then-Gov. Don Sundquist to allow for creation of Tennessee Technology Development Corporation (TTDC), which was subsequently allowed to do business as Launch Tennessee. VNC
. last edited 0821 27 February 2021
---