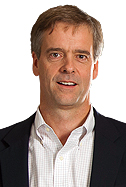 Update: See ECD comment added below.-Ed.
LAUNCHTN, led by CEO Charlie Brock and new Chairman and State Economic Development Commissioner Randy Boyd, has an ample list of to-do's.
The executive duo and their executive committee and full board of directors should have plenty to report by the time of their next full-board meeting, in April, if not before. Here are just some of their agenda items: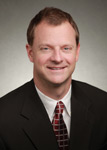 Stuart McWhorter
LEADERSHIP - LaunchTN will soon consider who will succeed Stuart McWhorter, who, effective Jan. 12, resigned from the LaunchTN board of directors, its executive committee and the vice chairman's role.
Here's what happened: During a LaunchTN board meeting earlier this month, Brock announced that new conflict of interest obligations associated with ECD/LaunchTN participation in the U.S. Treasury's State Small Business Credit Initiative (SSBCI) program -- the source of funding for the $29.9MM INCITE co-investment program established during Gov. Bill Haslam's first term -- had made it necessary for McWhorter to cease participating in the LaunchTN executive committee. Brock said that factor and other business considerations led to McWhorter's decision to resign from the LTN board, altogether.
A LaunchTN spokesperson told VNC that McWhorter remains "supportive of LaunchTN and its mission and has agreed to help us in any way possible, moving forward." McWhorter is chairman of Clayton Associates, the VC firm, and has for years played key roles in the Middle Tennessee entrepreneurial scene. Some portfolio companies held by funds managed by Clayton affiliate FCA Venture Partners have received INCITE funding.
Another executive-committee member, former LaunchTN Cchairman Bill Evans, Pharm.D., of St. Jude's Children's Research Hospital, in Memphis, resigned from the exec committee for SSBCI-related reasons, but remains on the full board. Evans is a member of the board of directors at Innova Memphis, a VC firm that sponsors Innova Fund II, a TNInvestco.
When apprised of the Treasury rules during LaunchTN's January board meeting, at least one other current LaunchTN board member immediately made clear he is studying Treasury and LaunchTN rules, to determine whether or not he needs to step away from one or more board roles. VNC will report further board departures, if any are warranted.

Bill Hagerty
During the same meeting, outgoing Chairman Bill Hagerty made clear he was, at best, perplexed by Treasury rules that could make it difficult for some states to recruit talented board members to group's that manage SSBCI funds. In Tennessee's case, Hagerty pointed out, there is no ECD or LaunchTN staff discretion in the award of co-investment funds; rather, the awards are made on a first-come, first-served basis, to applicants that meet fixed fund/investor qualification criteria.
With McWhorter's resignation, LaunchTN has two vacant board seats, and both are to be filled with gubernatorial appointments. The second empty seat was filled by Tom Beehan, the former mayor of Oak Ridge, who did not offer for a fourth term in recent elections.
A spokesman for Gov. Haslam told VNC today those appointments are still being staffed, with some legislatively required input still due-in from associations representing Tennessee municipalities and counties.
CAPITAL - ECD, LaunchTN and others have naturally be crowing loudly about Tennessee' success in recruiting investment, and both the INCITE program and the aging TNInvestco capital-formation program are credited with providing much of the leverage.
LaunchTN recently reported that as of Jan. 8 it had on-hand $6.6MM of its original $29MM SSBCI allocation, which was provided in three tranches. At its recent rate of allocations, that balance could be exhausted by the beginning of state and/or federal Fiscal Years 2016.
Prospects for further INCITE funding are uncertain. Sources explained to VNC that sought-after funding was rejected for inclusion in the current FY15 Federal Budget, largely due to partisan tensions, but SSBCI funding could reappear in the FY16 budget, which President Barack Obama is expected to send to Congress in February.
According to a source with knowledge, a bipartisan coalition of SSBCI-participating states seeks to ensure that another round of INCITE funding makes it into the FY16 budget, and at least one member of Gov. Bill Haslam's Administration is engaged with that coalition. The source cited the Council of Development Finance Agencies (Columbus, Ohio) as a key actor in the matter. LaunchTN staff declined to comment on the matter.
Subsequently, a couple hours before publishing this story, VNC queried ECD press contacts with related questions. ECD Assistant Commissioner Clint Brewer promptly replied that a fuller response would be forthcoming. This story will be updated with his response, upon receipt.
Comment received 28 January, 1002 hrs from ECD's Brewer: Tennessee is not a participant in this coalition. At the SSBCI annual training sessions, which have been attended by our TNInvestco Director and General Counsel as well as members of the LaunchTN staff, we have received updates with respect to the coalition's activities. That has been the extent of our involvement.
TECH COMMERCIALIZATION - Brock recently reported to the board that the agency's Technology Commercialization program is not yet achieving the traction that is needed to "move the needle." The entire program is under review, a process that could take several months, staff estimated. Though rewards for all stakeholders can be enormous, from Phase Zero to marketplace the tech transfer and commercialization process is complex, if not downright byzantine, under the best of circumstances.
ACCELERATOR 2.0 - LaunchTN continues to refine its model for monitoring, guiding and contributing grant funds for the state's nine regional accelerators. In particular, it continues to weigh how best to support accelerators locate in rural areas, which have different needs and capacities than urban accelerators.
LITIGATION - It's too early to estimate the significance of PandoMedia's previously reported petition before a U.S. District Court in California. Pando directs breach-of-contract allegations at LaunchTN, which allegations LaunchTN has tersely rebutted. A LaunchTN spokesperson said today that LaunchTN has not been served the lawsuit and declined further comment. Attorney Paul Nye of the Patterson law firm (fka, Waddey Patterson) is LaunchTN's Tennessee counsel in the Pando matter. No California counsel has been selected, said LaunchTN's spokesperson.
ORGANIZATION - Addressing staff turnover, a LaunchTN spokesperson told VNC that the impact of departures continues to be mitigated by contracting for continued services by executives Jim Stefansic and Henry Gindt -- who handled LaunchTN commercialization and capital portfolios, respectively, and who both left the payroll for startup ventures; and, by a combination of hiring some more junior staff and reallocating portions of senior responsibilities to remaining directors. Another staffer, LaunchTN entrepreneurship director Jason Denenberg, confirmed mid-2014 that he aims for an eventual startup of his own, but he's is giving himself plenty of runway, while promising to keep management well-abreast of his plans, in keeping with what has become a LaunchTN tradition.
FUNDRAISING -- In FY2014, LaunchTN raised just over 2X its original $500,000 goal for that year, and staff believe they are on-pace to reach or surpass this year's $1MM fundraising goal. The tally raised during the current FY had reached $319K year to date, as of Dec. 31, 2014; but, with the FY2014 overperformance in fundraising, LaunchTN as of Dec. 31 said it considered this year's raise to date $998,500, including government and private-sector grants, certain sponsorships and other donations, including contributions by UBS and Bass Berry & Sims.
Virtually all LaunchTN staff are traveling this week with LaunchTN's THE TENN calvacade of 10 presenting startup teams. VNC
---