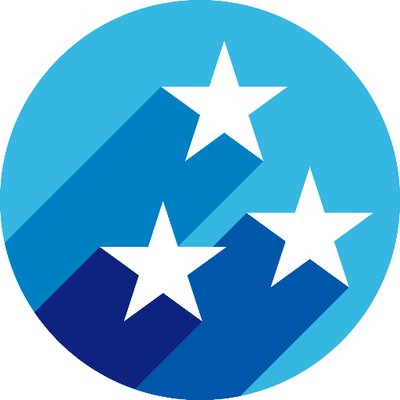 CEO Charlie Brock said his goal upon taking the reins of Launch Tennessee in January 2013 was always to "come in sprinting, and go out sprinting."
Brock recently announced that he'll step down from his post later this year, and his board of directors has launched an intense nationwide executive search for his successor.
Nearly 900 applications were received for the post and 7% of those are getting further scrutiny this week. Perhaps a fourth of the 7% pool are based in Tennessee, with others drawn from 19 other states and the District of Columbia. The person ultimately hired will know entrepreneurship, government and the corporate sector and will have demonstrated organizational leadership and commitment to a thriving entrepreneurial ecosystem. A small set of candidates is likely to be put before the executive committee in August, with the CEO announcement as early as Labor Day. Read more on the process here.
Charlie Brock
While that's underway, Brock isn't simply marking-time: Five days ago, he formally presented a relatively aggressive five-year strategic plan and roughcut budget for Launch Tennessee, the 20-year-old organization officially chartered as Tennessee Technology Development Corporation, or TTDC.
Brock's plan calls for the State of Tennessee to provide a cumulative $44MM in direct funding spread across five fiscal years, from the current FY 2019 through FY 2023, which ends June 30, 2023.
That total would be up sharply from the aggregate $20MM direct State funding received during the five years of FY2013-18, which ended June 30.
By majority vote, the LaunchTN board last week endorsed the strategic plan and associated budget requests put forward by Brock and his team.
Brock also reported during the board meeting that LaunchTN has retained Columbus, Ohio-based TEConomy Partners to assess gaps and barriers, benchmarks from exemplary states and a set of recommendations for Tennessee.
All that is to presumably to be brought to bear in selling the General Assembly, the next governor and industry sponsors and partners on LaunchTN's strategic path forward.
Brock noted at one point in the board meeting that while the plan he unveiled calls for a substantial increase in State support, the request actually reflects restraint, i.e., acknowledgement of the need to demonstrate further economic returns from continuing programs and validating progress on new initiatives being piloted in the next year or two.
Bruce Doeg
Board member Bruce Doeg, a Baker Donelson attorney and a returnee to the board and its executive committee, told Venture Nashville the request is "is a material increase over past years. I believe that it is well justified, would have real impact and is in line with other states that border us."
Fellow director Alan Bentley, who leads technology transfer and commercialization for Vanderbilt University and Vanderbilt University Medical Center, said that while the budget request seems justifiable in the face of reports of rising investments in similar programs in competing states, it remains to be seen whether the effort goes too far, or does not go far enough.
Tennessee lags proportionally in its state funding of LaunchTN relative to similar southeastern states' funding for tech-based economic development -- specifically, in Virginia, Georgia, North Carolina and Kentucky, among others, according to LaunchTN.
LaunchTN currently functions as virtual subsidiary of the State Department of Economic and Community Development (ECD), now led by Commissioner Bob Rolfe, a member of Gov. Bill Haslam's Cabinet.
LaunchTN's $6.85MM contribution from the State for FY2019 has been locked in. FY19 began July 1.
Its larger request for FY2020 and beyond is due to the governor in 3Q18. The governor's budget hearings typically take place in November, though this year's election cycle could affect that.
Now inevitably in lameduck status, the Haslam Administration's proposed FY2020 budget will go the Governor-Elect in January, rather than directly to the General Assembly. The new Governor is likely to submit to the General Assembly his or her adapted budget for FY2020 by February 2019.
During the five-year span ending in mid-2023, in addition to direct State funding, Brock's pro forma shows Federal agencies' grants and Private revenue (e.g., 36|86 ticket sales, liquidity events, sponsorships and the like) reaching $21MM for LaunchTN.
In contrast, during the 2013-18 span, Federal/Private support spiked to just under $35MM, thanks largely to a U.S. Treasury bolus that funded Tennessee INCITE investment program.
State ECD supports Launch Tennessee's effort to secure full State support for its new strategic proposal, Brock said at the end of Thursday's open meeting of the board, in response to a question from Venture Nashville.
Commissioner Rolfe was unable to attend last week's board meeting due to travel on State business, Brock said at the time. However, when asked last April about Brock's preliminary strategic ideas, a Rolfe spokesperson told VNC, "TNECD is supportive of Launch Tennessee's strategic and longterm initiatives."
[Corrected figures] In the context of stewardship, Brock noted that his organization's FTE headcount has remained steady at 10 during his tenure, which began 1Q2013. That said, he also confirmed that LaunchTN plans to add four new positions during this fiscal year, and staffing could grow to 17 in subsequent years. Changes include three mid-level management slots for partnership and sponsorship development; talent development; and, commercialization.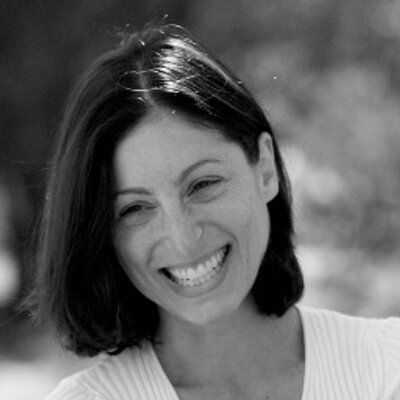 Jill Van Beke
LaunchTN Commercialization efforts would be ramped-up further under the new strategic plan, if it gets fully funded.
Chief Program Officer Jill Van Beke and other staff reported on an array of tactics they have in mind to advance technology commercialization, with pilot programs to be launched and/or expanded in FY19 and FY20.
Several programs are focused on reducing expenses for commercialization startups. They address sharing of lab facilities and equipment, research assets and peer review, and market-level access to customers, clinical-trial partners and others.
John Lanahan
As previously reported, under Brock LaunchTN has begun serious consideration of creating a Fund of Funds (FoF), and he and Capital Formation Director John Lanahan made clear last week that investor discovery continues among corporate venture sponsors. LaunchTN potential FoF targets of $50MM to $100MM have been mentioned in recent months.
Lanahan said he'd also discussed the FoF with a contact within the Tennessee Consolidated Retirement Systems (TCRS), which expanded its alternative investments allocations, beginning in 2009. TCRS has for nearly a decade declined participation overtures from Tennessee-based investment companies.
LaunchTN team members' presentations last week seemed to signal that sources of increased Private-sector funding for LaunchTN are likely to come from fees and other income associate with initiatives such as:
► Liquidity events associated with LaunchTN's participation in the now fully deployed U.S. Treasury-funded INCITE program (LaunchTN has already realized $1.7MM in INCITE proceeds);
► Management fees from existing funding programs and from potential new funds now on the drawing board, for example, a University Tech Seed Fund or an Opportunity Zone Fund, all hypothetical at this time.
► Helping prepare startups at various investment stages, perhaps a la Village Capital's Venture Investment Readiness Awareness Level (VIRAL) program, or via other alternative funding curricula.
► Corporate innovation assistance via peer-to-peer programming. There could be synergy between this and such related initiatives as City Swaps (discovery of opportunities across state lines) or Industry Cluster convening.
► Monetization of market-access services, through which LaunchTN helps connect startups with corporates that prepared to be early adopters and first customers. Related: A potential Purchase Order guarantee program to de-risk transactions between Corporates and startups. Brock reported that LaunchTN has eight (8) paid engagements underway in the market-access category.
Tentatively, LaunchTN defines engagements as including Customer Discovery meetings, Mentor pools, Pilots, Bundled Services packages, Entrepreneur Center partnerships, Investments and more.
These examples seem to illustrate what Brock meant when he said during last week's board meeting, "we're about infrastructure, quite honestly" and about helping startups achieve scale and leverage.
Overall, LaunchTN's go-forward emphasis on customer discovery, market entry and growth seems likely to rival weight traditionally assigned to preparing entrepreneurs for pitching potential investors.
The LaunchTN board is listed here. Former Haslam gubernatorial board appointee Jack Bailey stepped-down from the board, citing inadequate time to serve, and he was succeeded by Doeg, who had previously completed a prior term.
Brock today told VNC that, in addition to Doeg, the board's executive committee now includes Commissioner Rolfe, iQuity CFO Julia Polk, Oaklyn Consulting Principal Frank Williamson, and DeRoyal Industries CEO Brian DeBusk PhD. VNC
. last edited 5:31 a.m. 24 July 2018
---