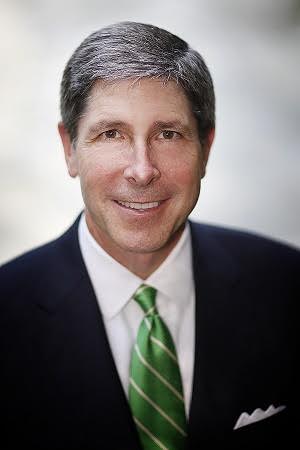 TENNESSEE Department of Economic and Community Development Commissioner Bob Rolfe announced today that CEO Van Tucker will step down from her role as president and CEO of Launch Tennessee, aka Tennessee Technology Development Corporation (TTDC).
Rolfe, who serves as chairman of the nonprofit, said during a VNC interview this afternoon that Abby Trotter, a partner in Hall Strategies and, as a contractor, the executive director of Life Science Tennessee, will serve as LaunchTN's Interim CEO under a contract, which was essentially sole-sourced after consideration of the personnel matter by the nonprofit's executive committee.
Updated: Responding to a VNC query today (Aug. 23), Trotter confirmed that Tucker's last day on the LaunchTN payroll was Aug. 4. Trotter also confirmed that an agreement between the parties regarding Tucker's separation "is still being finalized."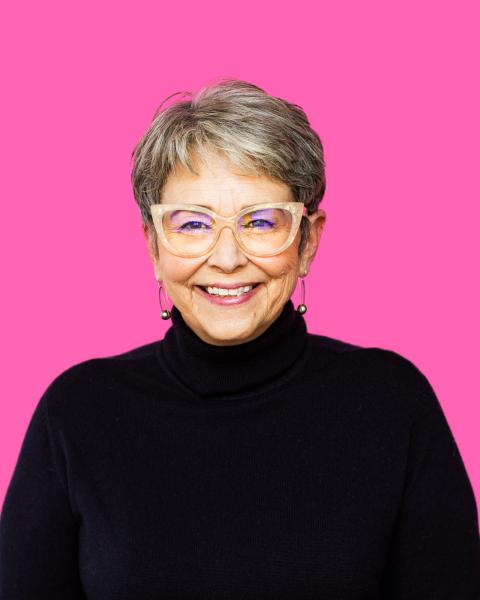 Van Tucker
Little is known regarding how ECD and LaunchTN will handle the transition to Trotter oversight. At deadline for this story, neither Tucker nor Trotter appeared on on the "Team" page of the organization.
The Team shows eight other individuals, only one of whom has three or more years with the organization, which has been fully operational for 22 years.
A rough count suggests the organization has now had at least seven leaders since its first full year of operations in 1999. TTDC was legislated into being in 1997 (during the Administration of then-Gov. Don Sundquist), was registered as a nonprofit in 1998, and had its first full year of operations in 1999.
Rolfe expressed confidence that Trotter, whom he said has no long-term interest in the actual CEO position, is a known quantity and will serve very well under contract. He also said there are no plans to rely long-term on Hall Strategies, rather than recruiting an individual to serve as CEO.
Asked whether the change of command will impede the Lee Administration's pursuit of roughly $65MM that has been proffered by the U.S. Treasury for Tennessee under the State Small Business Credit Initiative (SSBCI), Rolfe said that he, as well as ECD and LaunchTN staff have that matter well in-hand, with proposal suggestions and options currently be processed by a team including ECD Director Lamont Price, for ultimate consideration by Gov. Bill Lee.
Asked whether LaunchTN's announcement this week that it was cancelling the 3686 Festival previously planned for September was driven by the pandemic or by the possibility of the CEO departing, Rolfe said unequivocally that that decision was entirely driven by the pandemic.
Tucker became LaunchTN president and CEO in 4Q 2020 after being appointed interim CEO a few months earlier. Prior to that, she had served as LaunchTN's chief operating officer, following the unexpected exit of her predecessor, Margaret Dolan.
"None of us saw that coming," Rolfe said today regarding Dolan's exit. He also confirmed that Dolan had recommended Tucker for the Interim role, which role the board subsequently made permanent.
The LaunchTN Board will undertake a national search, on a scale similar to the search that previously led to more than 800 applicants for the job, through a process that made Dolan the ultimate choice.
Bruce Doeg
Board member Bruce Doeg JD, a partner in Baker Donelson in Nashville, will lead the search effort.
A national search consultant is likely to be retained, though that discussion remains underway. Rolfe said the matter of whether to consider candidates who applied for the post that eventually went to Dolan has not yet been decided.
Other members of the board search committee have not been disclosed.
In a statement issued today, Rolfe was quoted saying, "Van has been a valuable asset to the LaunchTN team, and her leadership has made a great impact on Tennessee's entrepreneurial landscape. I have enjoyed working and collaborating with Van during her time at LaunchTN and wish her the very best. I have confidence that Abby will make this a seamless transition as LaunchTN continues its mission to encourage entrepreneurial growth in our state."
Rolfe today acknowledged that he had previously used the same term, "seamless," in responding to a VNC query months ago regarding Tucker's move to the helm, in the wake of a number of staff departures.
Discussions in at least two public LaunchTN board meetings touched on what some saw as a troubling degree of turnover among staff, and, later, with respect to how exit interviews with departing staff were being handled and how results were being reported. Since LaunchTN's inception, little has been disclosed regarding discussions during meetings of the board's executive committee or during executive sessions of the full board.
On earlier occasions, and again today, Rolfe said that staff departures seemed to be mainly a result of talented, entrepreneurial people being presented attractive opportunities in the private sector.
Rolfe emphasized that Tucker's effectiveness had indeed produced a seamless transition from Dolan's term, and he commended Tucker for that and for coping with the pandemic-heightened pressures of the job.
He then explained that the challenges that beset most organizations during the the earlier phases of the pandemic confronted LaunchTN, as well, and the board's assessment of the challenges that now lie ahead was among factors that led to the board's decision to go in a "different direction," under new leadership.
Van Tucker did not reply to a VNC request for comment yesterday, prompted by rumors of something like this afternoon's announcement.
In today's LaunchTN release, Tucker said, "Working daily with such a dedicated and talented Board, staff -- and along [with] TNECD and our many network partners -- has been a highlight in my career. Since joining LaunchTN our team has brought Tennessee's innovation ecosystem to an important phase where we need to capitalize our growth and opportunities. I look forward to assisting in the transition and being a continued supporter of advancing Tennessee's innovation economy and entrepreneurial spirit."
Trotter has for much of the past decade played instrumental roles in securing State legislative and administrative approval for things like matching funds to support SBIR-STTR matches, which were ultimately administered by Launch Tennessee, which, it has long seemed, operates within administrative constraints as a virtual subsidiary of State ECD.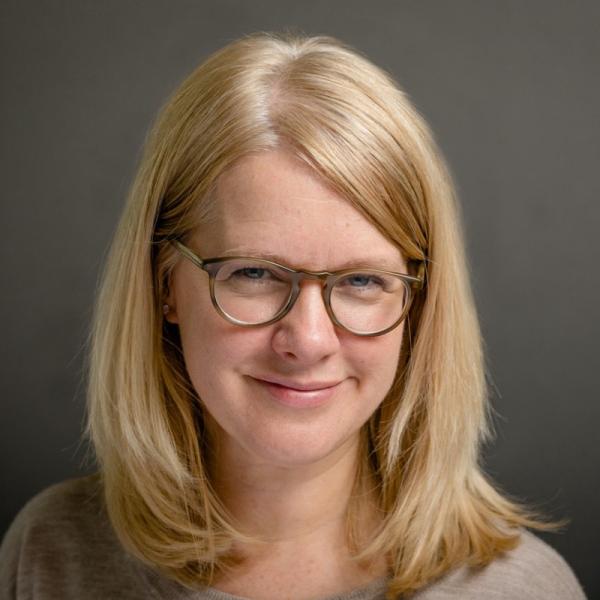 Abby Trotter
In its release today, LaunchTN described Trotter as a "key champion" for such matching funds.
Trotter, herself, said in today's release, "I am humbled to take on the role of interim CEO of LaunchTN, an organization whose mission I am deeply committed to," adding that she looks forward "to working with LaunchTN's talented staff to continue to serve our Network Partners, industry partners and entrepreneurs to build companies that create high-wage, high-tech jobs in Tennessee."
Former CEO Dolan now resides in Colorado and continues her consulting practice and other roles.
She recently told VNC that the still-undisclosed, compelling startup opportunity for which she said she left LaunchTN remains in development, but she has moved on.
Coverage of LaunchTN here. Coverage of Rolfe here. Coverage of Dolan here. Coverage of Trotter is here. Coverage of Life Science Tennessee here. Coverage of Tucker here. VNC
. last edited 23 August 2021 1304
---