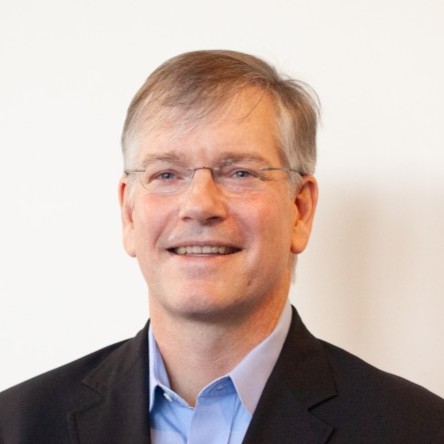 Updated 13 April 2022: ApolloLIMS acquired by UK-based Clinisys (Clinisys Group), release here. The local unit has 18FTE, Hart told VNC.-Ed.

APOLLO LIMS, the laboratory information systems (LIMS) platform company backed by Nashville-based PE Lead Capital Partners (LCP), expects to expand its brand-presence in the interwoven healthcare and technology ecosystems, ramp sales and add five team members in 2020.
CEO Daniel Hart told Venture Nashville that, while the cashflow-positive company does sometimes have conversations with other potential partners, organic growth is its priority for the time-being.
The company has 16 FTE (about a third of whom are technical), with plans to add five -- including product development and operations staff -- by year-end 2020. Topline is projected to be up 20% by year-end 2020, matching the company's 2019 sales increase. Eighty percent of its revenue is recurring.
Among growth drivers, Hart noted that the founding of new reference laboratories, "tailwind" generated by proliferation of inhouse labs for addiction treatment services providers and other factors are at work.
Labs supported include toxicology, molecular, public health, cannabis, water and environmental, food and beverage, and others.
The company describes its offerings as an enterprise software solution aimed at optimizing how labs work. Its modular toolset is developed and configurable to user workflow demands. The workflow-optimization platform enables management of data from instruments, the integration of robotics, document imaging, and verifying specimen results.
The company was founded in 1994 as Common Cents Systems by Rob Ringenberg, who remains both a director and an investor. It recently moved to Brentwood from the Nipper's Corner area of Nashville.
Asked about consolidation in the sector, Hart said that, despite the absence of a public company that's comparable, "I think this market is ripe for consolidation."
He added that he views that ripeness as similar to what he observed in the electronic medical record (EMR) space a decade or more ago. Hart's executive experience included key roles with Franklin-based MEDHOST Inc. Hart's SVP-Product, Brian Rice, is also a MEDHOST alumnus.
Hart affirmed that the presence of at least 250 LIMS providers and some recent M&A deals within the "very fragmented" sector may well signal inorganic-growth opportunities for Apollo, though that's probably more likely in 2023 or beyond.
There are, as yet, no M&A transactions on its radar. As a potential future buyer, Apollo would be tightly focused on complementary revenue cycle management (RCM), customer relationship management (CRM), and analytics targets.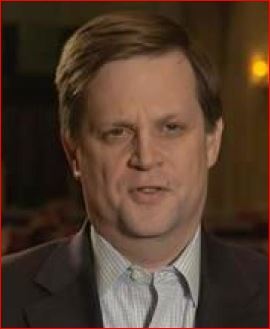 Pryor Smartt
LCP Managing Partner Pryor Smart, who is chairman of Apollo's seven-member board, said in a recent Apollo press release, "Medical decision-making -- nearly 70% -- is driven by lab results, and whether it's a clinical, toxicology or a genetic testing lab, they all rely on lab information systems to optimize their workflow and help them manage volume."
Both Hart and Smart said Apollo is the only LIMS vendor headquartered in Tennessee.
Should growth funding require further outside capital, Hart said he thought it likely that majority-owner Lead Capital would be open to considering making room for other institutional investors.
Hart noted that while LCP, which acquired ApolloLIMS in 2016, takes a long view of its investments, "We do field a few calls from time to time."
Hart said his legal counsel is provided by Derek Hughey of Hughey Business Law.
Asked about other players, Hart cited "key competitors" as Orchard Software (Carmel, Ind.); LABDAQ (Compugroup, Phoenix); and, HorizonLIMS (Raleigh, fka ChemWare, owned by Dohmen).
He said other notable players include LabWare (Wilmington, Dela.); LabLynx (Atlanta); Ovation (Boston); and, StarLIMS (Abbott Informatics, ABT, Hollywood, Fla.). Apart from competitors focused on supporting reference labs, VNC research shows entrants in the clinical lab space, including Sunquest Information Systems.
VNC research shows various flavors of LIMS and related consolidation globally, as well as in the U.S.: For example, in 2019, Santa Clara-based Agilent Technologies (A) acquired Switzerland-based Genohm. In 2017, Thermo Fisher bought Connecticut-based Core Informatics.
This trade article spotted changes emerging as far back as 2013.
The CEO said the company plans to participate this year in more local organizations, including Nashville Technology Council; and, it will be participating at major conferences held by the Society of Forensic Toxicologists, G2 Intelligence, the Association of Public Health Laboratories, and the American Association for Clinical Chemistry.
Pensacola-born Hart, 48, earned his MBA at Owen Graduate School of Management, Vanderbilt University, in 2001. He earned his bachelor's at Washington and Lee University in 1993. His LinkedIn is here.
He and his wife and their two children reside in Davidson County. VNC
. last edited 1609 24 February 2020
---