BY February, Nashville-based Maptic LLC plans to move its mapping, analytics and visualization platform for the Consumer Packaged Goods sector into private-beta mode. By mid-year, the company will actively pursue a $500K-$1MM capital raise.
Co-Founder, majority owner and CEO Andrew Hulsey chartered the company in October 2015 with Co-Founder Colin McCarthy, who is the former Tennessee Titans linebacker (2011-2014) and University of Miami Hurricanes standout.
McCarthy, 28, who has homes in both Nashville and in Delray Beach, Fla., will focus on sales, Hulsey told Venture Nashville.
Andrew Hulsey
Prior to forming Maptic, Hulsey was co-founder and COO of Everly, the Nashville mix and beverages startup, in which he still holds a stake.
Hulsey, 33, said that in 2015 his preference for self-employment and his strong interest in data mapping and visualization led him to put his Auburn University degree in environmental engineering to work for Maptic.
Although potential target verticals for Maptic are numerous and the company's roadmap of feature-functions and integrations could get a lot wider, Hulsey said the company is immediately focused on the immense opportunities it sees in the consumer packaged goods sector.
For now, he said, the company's strategy is "to be as nichey as possible" -- demonstrating Maptic's data-visualization capabilities and the ease with which it can draw upon dozens of data sources, generate predictive mapping and help target email campaigns and other marcom or development efforts.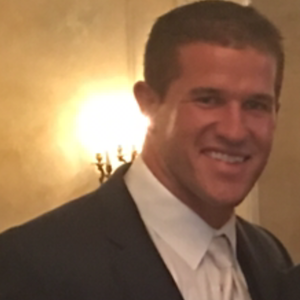 Colin McCarthy
Co-founders Hulsey and McCarthy previously raised a small amount of convertible debt and some members of its industry advisory board hold equity stakes, Hulsey confirmed.
AngelList shows Maptic advisory roles of some kind are held by InCrowd Capital (the Angel group led by Phil Shmerling); Douglas Raggio (Gastronome Ventures); Trey Noel (also an advisor to Everly and CFO with Empyrean Benefit Solutions); and, one David R. Hanson. VNC research suggests Hanson runs a family office.
Hulsey acknowledged the company has additional advisors, but declined to name them for publication, at this time.
Maptic advisors include attorney Chris Sloan with Baker Donelson, and some finance-accounting functions are handled by McCarthy's brother, Dan McCarthy, who is a principal in Compass East in Nashville and is the person who introduced Hulsey and his eventual Maptic co-founder.
Maptic's software development is supported by Caddis Interactive, which was acquired in October by Alabama-based Lewis Communications and is quartered in Green Hills.
Asked about Maptic competitors, Hulsey said the data-analytics space spawns many potential rivals, reflecting the scale of the market for consumer products, the ways differing products fit market needs, and the steady advance of technologies.
Toronto-based Askuity is positioned similarly to Maptic, Hulsey said, adding that he believes Maptic is more fully automated. VNC research shows that one of Askuity's investors is Boston- and London-based dunnhumby Ventures, which is a subsidiary of multinational retailer TESCO PLC.
Hulsey cited Seattle-based Tableaux (NYSE:DATA) as a listed comparable in the sector. In its recent filing, Tableaux noted such business-intelligence competitors as Amazon.com and Salesforce, as well as Oracle, Microsoft and IBM. In the business analytics sector, Tableau cites Qlik (QlikView), MicroStrategy and TIBCO Spotfire as examples. SaaSMonk listed further Tableaux competitors here. Other sources point to such providers as Caliper Corp. (Maptitude).
The competitive landscape is continually shifting: IBM made a splash in Summer 2016 when it announced that, after a long partnership, it had acquired The Weather Company, thereby advancing plans to marry its weather-related analytics with its Watson program, to help retailers, for example, anticipate inventory needs.
Asked for his thoughts on an eventual exit, Hulsey noted that when he entered the startup world in 2012 by joining Nashville startup beverage producer Aquation, he was partly motivated by taking a break from five-plus years in environmental and geospatial engineering consulting.
Now, propelled by his passion for mapping and analytics and his recent experience in consumer goods, "I realized I'm a huge nerd" who likes "connect the dots."
"So, I'd like to see how big Maptic can get" and stay with the venture as long as that makes sense, he said. VNC
.
---