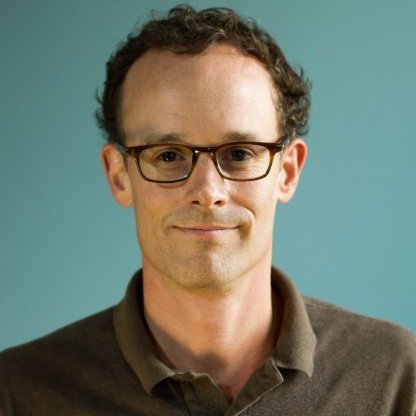 HASHED Health (dba for Hashed Industries) today filed with the SEC regarding a $8.7MM raise, showing $5.2MM in thus far.
In addition to Hashed Co-Founder and CEO John Bass, those associated with the filing earlier today included Devin Carty, CEO of lead investor Martin Ventures; Jon Phillips, managing director of First Trust in the Chicago area; Hashed Health CTO Alex Poston; and, Hashed Health Chief Development Officer Les Wilkinson.

Responding to a query from Venture Nashville, Bass deferred comment on the raise underway.
The Hashed Health website is here. Previous VNC coverage of the company is here.
The company delivers problem-solving product solutions that incorporate an array of technologies, domain knowledge and advisory services, with distributed ledger/blockchain often, but not exclusively, at the heart of the company's work.
As a priority, the company's solutions are optimized for movement, security and access to data for health sector customers including payers, providers and suppliers. Components of its solutions may include software, machine learning capabilities, APIs, and other ingredients and considerations.
The company has made clear that its solutions are not optimized for cryptocurrencies uses.
The "hashed" reference in the company's name is a reference to the cryptographic methodology used to ensure trust and security in solutions that rely on distributed ledger or blockchain and related technologies. Blockchain was the firm's most prominent focus at its launch, but the proliferation of alternative technologies for specific functions has deepened the company's tech portfolio.
Earlier this year, Hashed's sole spin-off business to date -- digital credentialing marketplace ProCredEx, based in Tampa -- completed a $3.5MM Seed raise.
ProCredEx's raise was was led by Spectrum Health Ventures, with participation from Martin Ventures, The Hardenbergh Group, Florida Funders, and several strategic healthcare executives aboard the round. Hashed Health retains a stake in ProCredEx. Earlier VNC coverage of ProCredEx is here.
In a recent blogpost, CEO Bass described Hashed Health as a venture studio. An anchoring premise of such studios is front-end collaboration with the industries to be served around problems and, ultimately, solutions validated by customers.
He said in that piece, in part, "Startup success is a very real problem in healthcare, where 98% of digital health startups fail. This is not a new trend. Across all industries, long-term startup failure rates have not improved over the last 20 years in spite of the availability of lean startup bootcamps, accelerators, and other tools for entrepreneurs.
"Venture studios bring new solutions to the table that attempt to address product-market fit, business model challenges, customer requirements understanding, and other common problems of why startups fail. And the goal is to address these issues as early as possible in the process using external validation. Studios use a defined process for developing a hypothesis and then intentionally validating product-market fit. By the time a company launches it has a proven product, a proven business model, customers, and investors. The process helps protect against the common problem of falling in love with your own ideas."
In that piece, Bass also explained, "Most of the experiments we were involved in for the first several years of the company failed technical, business or network validation. In the early days, it was often a technical failure, often having to do with privacy and confidentiality which are obviously important when we are dealing with sensitive data in healthcare. As the technology matured, we graduated to experimenting with new business models and convening networks of companies who are excited to create shared value together. The experience we gained as the market matured allowed us to advance the mental model we use to validate use cases, and allowed us to recognize design patterns that are indicative of where product-market fit might be found. The network of healthcare enterprises, life sciences companies, technology vendors, and entrepreneurs we have worked with over the years now serves as validators, investors, advisors and recruiters for our startup efforts."
Hashed Health is a member of the invitation-only Global Startup Studio Network (GSSN), which is owned by Denver-based Global Accelerator Network LLC (GAN). GAN's investment arm is GAN Ventures.
Today's Hashed Industries filing with the SEC is here. According to Crunchbase, prior to the raise filed today Hashed had raised $1.8MM since its founding in 2016. VNC understands Fenbushi Capital also remains a stakeholder in the company.
CEO Bass, now 48, had previously served as CEO of InVivoLink, a startup that sold to HCA Healthcare.
Still earlier, he served in Operations, Software, IT, Cloud and related management roles with a range of health-sector employers.
He earned his bachelor's degree in chemistry at the University of North Carolina - Chapel Hill, in 1994, and he is a Montgomery Bell Academy alumnus. His LinkedIn is here. VNC

. last edited 1725 CT 19 November 2020
---