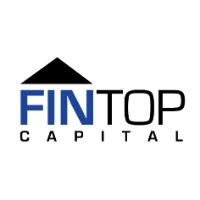 NASHVILLE-based serial entrepreneur-cum-VC Joe Maxwell confirmed he recently closed fundraising for FTP1, the initial fund of FINTOP Capital LLC.
The oversubscribed raise surpassed its original $50MM target in committed capital, which is dedicated solely to fintech investments, Maxwell told Venture Nashville. He did not disclose the final total capital raised.
Maxwell said FINTOP deployed $8.5MM in five deals in its Year One and projects investing $9MM-$10MM in three to five deals in Year 2, now underway.
While a number of potential near-term FINTOP targets have some degree of Tennessee ties, at this time none is based in the state, he said.
"FINTOP" is an amalgam of the words "financial technology operators," Maxwell explained. The firm's website is here.
He said FINTOP attracted 61 LPs during its fundraising efforts, with LP ranks including General Partners (20%), Strategics (7%), Endowments (10%), Family Offices (36%), and high net worth individuals and industry veterans representing 27% of participants.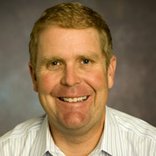 Joe Maxwell
Maxwell explained in an earlier VNC story that highly specialized, operator-led niche funds often have such strong GP participation.
Less than 18 months into its mission, FINTOP says on its site that it seeks "B2B service-enabled SaaS and software companies in the FinTech space. Our targets have a proven product in the market, real revenues, and are helmed by veterans of the industries they're looking to shape."
FINTOP has presence in St. Louis and Hoboken, N.J., as well as in new quarters to which it will soon move in Brentwood, just outside Nashville.
FINTOP is an affiliate of St. Louis-based Cultivation Capital, for which Maxwell earlier led CC Fintech GP LLC, alongside other executives including Square entrepreneur and Cultivation Capital Manager Jim McKelvey, among others.
Prior to becoming managing partner of the VC fund, Maxwell was founder, co-founder and CEO of a series of successfully exited fintech startups, including, Shareholder Insite. Known earlier as CapControls and as Equity Service Solutions, then 2-year-old ShareholderInsite was acquired in 2014 by Ipreo, where Maxwell served a year post-sale as an EVP.
In Nashville, Maxwell has til now perhaps been best known for founding and leading Investment Scorecard. That company sold in 2007 to Informa Investment Solutions for a reported $50MM. Scorecard client reporting and wealth analytics are now offered as an Informa Performance IQ institutional and wealth management solution.
According to Maxwell's LinkedIn, his Bloomberg profile, VNC coverage and other online sources, Maxwell also holds or has held numerous additional founder/operator, board, advisor and other roles and/or equity stakes in businesses including, but not limited to:
Beacon Technologies - Tech-integration services, Nashville
Blue Equinox (Equinox Five) - Tech services, Brentwood
CloudBeds (Digital Arbitrage) - hospitality-management software, San Diego
Core10 - fintech software developer, Huntington, W.Va. and Franklin, Tenn.
DealCloud - private capital software markets software provider, Hoboken and Charlotte
GAN Integrity - compliance management software, New York City
GuardVest - investing-transparency software, Dallas
Independence Trust Co., Franklin
Jamplify - live-events software and analytics, Nashville, acquired by NY-based GigWell (SFO)
Kindful - donor-management platform, Nashville
Numerated Growth Technologies - bank lending, marketing tech, Boston
Plaid Technologies - online banking software, San Francisco
Solovis - portfolio management software, Dallas
Wealth Access - wealth advisor platform, Nashville
Based on earlier reports, announced transactions in which Maxwell has participated have included not only Angels based here, and in St. Louis and elsewhere, but also such institutionals as Blackstone, Goldman Sachs, Venrock, Edison Partners, Cultivation Capital, FIS, Bright Fintech and others.
On at least one of his transactions, he was advised by FT Partners, the San Francisco-based Fintech-centric investment banker.
Maxwell in 1994 earned his MBA from Vanderbilt University's Owen Graduate School of Management. He earned his bachelor's in Spanish from Denison University in Granville, Ohio, a three-hour drive north of Maxwell's hometown, Huntington, W.Va.
Maxwell, 49, and his wife have three children and live in Williamson County. Other VNC Fintech coverage is here. VNC
.
---