NASHVILLE-based Fintech investor Joe Maxwell today confirmed that a new strategic alliance between New York Community Bancorp (NYSE: NYCB) and Bay Area-based Figure Technologies is strongly aligned with newly launched JAM FINTOP Blockchain Fund LP.
The new Blockchain Fund's general manager is JAM FINTOP Blockchain GP, with investment managers identified as Jacobs Assets Management LLC and Maxwell-led FINTOP Capital (Nested Rails).
JAM FINTOP Blockchain Fund made a placeholder filing with the SEC on Friday, Aug. 13, initially citing no target for the raise.
NYCB and Figure have both committed to invest in JAM FINTOP Blockchain Fund, which has been formed to invest in and develop distributed ledger technology, aka blockchain, infrastructure and businesses. Separately, NYCB also said it will invest in Figure.
As VNC previously reported, FINTOP and Jacobs teamed this past spring in raising their $150MM JAM Fintech Banktech Fund. JAM FINTOP is a joint venture between JAM Special Opportunity Ventures ("JSOV") and FINTOP Capital.
The JAM FINTOP Banktech site today says the group has 66 community bank partners and it invests in companies that allow community banks to more effectively compete against megabanks, neobanks and fintechs.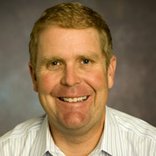 Joe Maxwell
Maxwell said in a brief interview this morning that FINTOP and Jacobs Asset Management had for some time recognized investment and adoption of blockchain/DLT technology was rapidly becoming institutionalized; and, that investing in blockchain/DLT assets warranted a "dedicated lane" for diligence, risk management and investment.
Maxwell, who has been closely following the blockchain/DLT and and related technologies for more than five years, said he is excited that many influential actors are now "leaning in" toward blockchain/DLT, some spurred by mounting investor validation.
Moreover, he said he believes the "biggest beneficiary of the next wave of blockchain technology" is the banking industry, and adoption is likely to widen rapidly.
This morning, NYCB and Figure announced in a joint release their cementing of a strategic relationship between their companies, expressly to undertake blockchain initiatives.
Their blockchain projects will employ Figure-spawned Provenance Blockchain Inc.'s distributed ledger technology, or blockchain, offering to leverage blockchain to "support financial inclusion in banking and credit, reducing the "cost and complexity within the mortgage business, and supporting a faster and less expensive payments system. Implementation of these initiatives by NYCB will be in accordance with current relevant regulatory guidance," according to a release today from NYCB and Figure.
A month ago, Figure announced that it and Apollo Global Management had entered a strategic partnership agreement for blockchain initiatives involving the Provenance chain. Apollo is similarly allied with fintech PE, Motive Partners.
Thomas Cangemi
NYCB Chairman, President and CEO Thomas Cangemi said in this morning's release, in part, "Our agreement with Figure is a part of NYCB's strategic focus on the operational and cost benefits that blockchain technology can bring to bear across many areas of banking. NYCB recently stood up a Provenance node and, with Figure's assistance, is building the necessary infrastructure to leverage numerous bank-relevant capabilities."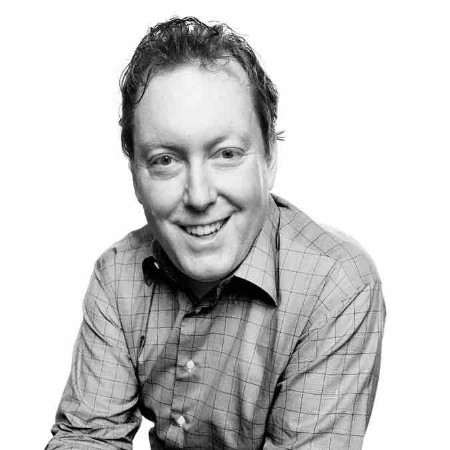 Mike Cagney
Mike Cagney, a co-founder of Figure as well as a founder of now-listed SoFi (Social Finance Inc.), said in the same release, in part, "Figure's blockchain applications built on Provenance have the potential to significantly transform the financial services industry. We're pursuing innovative blockchain solutions in fields such as payments, lending and exchanges. Last month we announced a strategic agreement with Apollo Global Management, Inc. and now we are pleased to work with [NYCB] as an early adopter of Provenance. We see banks as an essential part of the Provenance ecosystem..."

Figure's team will be among advisors to the fund, with Cagney leading JAM FINTOP's Blockchain Committee and Figure COO June Ou serving as Technical Advisor.
Crunchbase lists Cagney and Ou as cofounders of the Provenance Blockchain Inc.
Maxwell said among JAM FINTOP leaders on the initiative announced today are Adam Aspes, a Jacobs Assets portfolio specialist; and, Ryan Zacharia, general partner in the abovementioned JAM SOV.

Earlier Jacobs Assets Management coverage here; Maxwell coverage here and FINTOP coverage here. VNC
. last edited 1300 16 August 2021
---