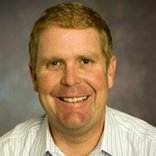 IN ROUGHLY the past 15 months, Nashville investor and serial fintech entrepreneur Joe Maxwell has further expanded the portfolio of his FINTOP Capital and completed its $125MM Fund II raise; and, he has forged a pact with an affiliate of a New York City investment manager -- leading to creation of a new $150MM fintech fund.
NOW, Maxwell has personally become chairman and a minority investor in Volunteer Bancorp Inc., the holding company for Civis Bank, based in Rogersville, in northeast Tennessee.
Maxwell, 52, assumes the Volunteer Bancorp chairmanship coincident with the appointment of an entirely new board of directors, and in-step with Volunteer's appointment of Chris Black as CEO and president of both Bancorp and its Civis Bank.
Announcement of Maxwell's appointment as chairman coincided with news this week of Volunteer Bankcorp's having raised $47MM in gross proceeds via offerings of voting and non-voting common stock, a recapitalization opportunity led by Patriot Financial Partners LP and Hermann Companies.
A few days earlier, FINTOP Capital and JAM Special Opportunity Ventures (JSOV, an affiliate of Jacobs Asset Management), announced closing JAM FINTOP Banktech, a new fund that reached its $150MM hard cap. The new fund's team is here. VNC's previous report on the JAM FINTOP Banktech fund here.
Organizers of JAM FINTOP Banktech have made clear they aim to create an ecosystem for the fund's limited partners that will allows them to anticipate fintech trends and access fintech solutions that "solve for community bank pain points."
The new Banktech fund investment team is "currently evaluating investments in B2B companies with active deployments in banks and annual recurring revenue approaching or exceeding $1 million," according to a press release.
Maxwell told VNC today that JAM FINTOP Banktech will continually work with its LPs to identify technology gaps or requirements and to crossmap those with the offerings of potential Banktech portfolio companies.
Banks will have a clear look at vetted technologies and fintech entrepreneurs will have more visibility with respect to prospective customers among banks that are LPs in the fund.
Adam Aspes, who is both a JSOV general partner and a portfolio strategist with Jacobs Asset Management, said today, "While we closed the JAM FINTOP Banktech fund with 66 banks that have a combined $600B+ of assets we still desire to grow the size of the JAM FINTOP network over time. Our mission is to help as many community banks as we can build a tech stack to allows them to compete with the large banks and more nimble fintechs. We are exploring the best way to do this. Stay tuned!"
Charles Potts
Yesterday, JAM FINTOP Banktech announced that the Independent Community Bankers Association (ICBA) will serve as a strategic advisor to the new Banktech fund. ICBA Chief Innovation Officer Charles Potts will chair the fund's newly established Community Banking Committee.
In a related statement, JSOV General Partner Ryan Zacharia, who is also Jacobs Asset Management's COO, said, in part, "We share ICBA's commitment to community banks and look forward to advancing innovation and delivering results for all stakeholders. ICBA's work pioneering community bank-fintech collaborations along with insights from its member banks will be invaluable as we invest in banktech companies."
In addition, two CEOs from fintech startups in FINTOP Capital's portfolio will also serve as special advisors to JAM FINTOP Banktech investment fund: CEO Lisa Shields of Vancouver-based FISPAN; and, CEO Dan O'Malley of Boston-based Numerated.
Venture Nashville's earlier coverage of FINTOP Capital here; and, earlier coverage of Joe Maxwell here. VNC

. corrected 1757 11 May 2021
---