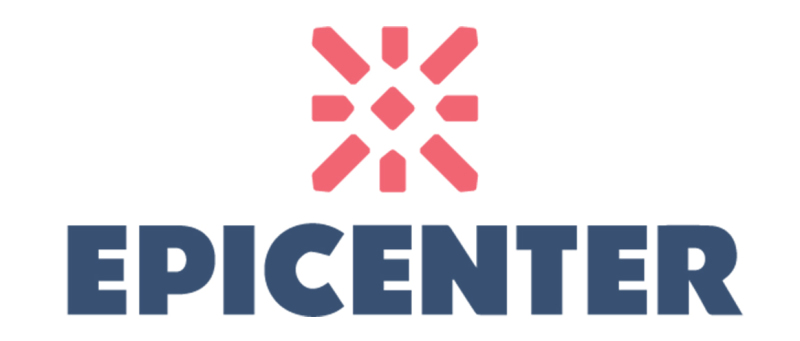 THE EPICENTER brand under which Vibrant Memphis Inc. pursues its entrepreneurship and economic development goals was burnished further today by word that the nonprofit has succeeded in matching a $10MM FedEx challenge grant with $30MM from other sources, which should translate into a surge of momentum in the Memphis innovation economy.
Richard Smith
Commenting on FedEx's intent in sponsoring the pivotal challenge grant, FedEx Trade Networks President and CEO Richard W. Smith, who is also chairman of the Greater Memphis Chamber and vice chairman of Epicenter, said in a press release issued today, "As a vital part of the business community in Memphis, we believe in supporting local entrepreneurs to ensure that the next industry-disrupting idea that's out there has the chance to grow and prosper. Strengthening the local resources entrepreneurs and small businesses need to scale is critical if we want to grow the economy in the Memphis region."
David Waddell
David Waddell, chairman of the Epicenter board of directors, said the FedEx challenge grant has spurred "critical financial support from philanthropic leaders, legacy founders, and other corporate partners for local entrepreneurs through Epicenter. These contributions set the tone for our ambitious economic development goals and broadcast to entrepreneurs and investors here and outside of the region that Memphis is investible."
Waddell is president, CEO, and chief investment strategist for Waddell & Associates LLC, a financial advisory and investment management services firm.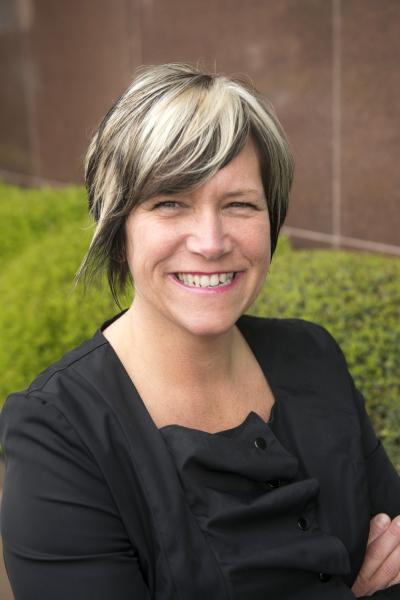 Leslie Smith
Epicenter President and CEO Leslie Smith, interviewed for this story, said the fresh capital now undergirds "a deep capital stack that includes microloans and grants, debt, equity, co-investments, and guarantees, so that we can increase access to capital that is most appropriate for each stage of business."
She made clear that while she hit the ground running in pursuit of her mission and objectives upon being recruited to Memphis from Detroit in 1Q 2015, "we believe that it will take $100 million over 10 years to transform the Memphis economy through entrepreneurship [with resources going] roughly 40% for programs, 45% for capital and 15% for administration.
"This first tranche of funding will allow us to continue to scale system programs, launch gap-filling initiatives, provide access to critical start-up and scale capital and continue to create an enabling environment for a thriving and inclusive entrepreneurial community," she said.
The CEO continued, saying, "On a case-by-case basis, Epicenter (as supported by its investment committee) will invest in local businesses either directly from its funds, or work through one of its capital partners to do so.
"Epicenter is focused on building capacity and changing lending and investing behaviors in Memphis, while encouraging investments from outside of Memphis and working to leverage all of the investments it makes. For example, the expansion of [Angel investor] education, networking and investing is a fundamental focus of our programs and partnerships, and with very little capital [thus far] invested, we're already seeing a change in those behaviors with exponential leverage."
Smith made clear that while Epicenter certainly remains a strong ally of an array of economic development and startup-acceleration organizations, Epicenter defines its scope of operations more broadly.
She explained, "We wake up every day thinking about the health and well being of the system of programs and resources that benefit entrepreneurs in Memphis. While Epicenter does not provide direct operational support to other organizations, we will continue to support partners' programs that meet a critical entrepreneurial need in the entrepreneurial ecosystem, scaling those where doing so can launch and grow more businesses to create an even greater impact, and piloting programs that fill gaps we identify in the system.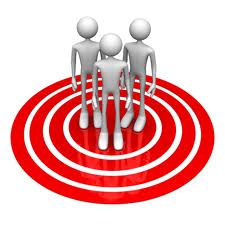 "We have worked closely with and supported excellent programs of many local partners, including existing accelerators, for the past three years and will continue to do so. We regularly measure the impact of programs and resources the Memphis system provides so our investments are targeted, and programs evolve to meet the expanding need of our local entrepreneurs. With our partners, we also continuously evaluate the needs of the entrepreneurs and develop and adapt programming to ensure we're meeting them."
Further, she said, while resources such as industry-specific entrepreneurs- or executives-in-residence or system-wide angel education and demo days have been available in the Memphis area for some time, "we are now scaling and expanding these resources as needed by the network. Because we meet regularly with entrepreneurs, partners and key stakeholders in Memphis, we can provide real-time solutions and support to advance the needs of the founders, start-ups and scale-ups in Memphis. When we recruit new talent into the system, we advertise with our partners, through social media and traditional talent outlets."
Asked about efforts to ensure ready access to resources by people from throughout the community, Smith was emphatic: "Inclusion and equity are at the core of Epicenter's mission. We want to ensure that we serve entrepreneurs who reflect the demographics of our city and region, and we intentionally design programming and outreach around that goal.
"For example, the Memphis Small Business Opportunity Loan Fund, a partnership with Pathway Lending, is a $15 million fund intended to improve access to capital, particularly for minority- and women-owned businesses.
"We are also partnering with the City of Memphis, Start Co., and Christian Brothers University to launch The 800 Initiative. The program is a five-year, collaborative, $9.1 million plan aimed at growing the success of minority firms in the Memphis region through the deliberate investment of technical assistance, capital, corporate engagement, and local resources into a targeted portfolio of companies."
A total of less than 2% of the total $40MM match came from Launch Tennessee (formally, Tennessee Technology Development Corporation); the state's Department of Economic & Community Development (the primary backer of Launch Tennessee); and, from the Economic Development Administration of the federal Commerce Department, said the CEO.
Separately, an Epicenter press release issued today read, in part, "The $40 million in local investment from philanthropic foundations, economic development organizations, corporations, financial institutions, and individuals is being used in a number ways, including to pilot and scale innovative entrepreneurial programming, provide capital resources directly to entrepreneurs, support local partner organizations that serve entrepreneurs, and add industry experts and infrastructure that support the entire local entrepreneurial community and culture."
In addition to David Waddell, Richard Smith and Epicenter's CEO, the organization's board of directors includes Secretary Shea Flinn JD (Flinn Broadcasting), Treasurer Michael O'Rourke, and Kayla Graff (SweetBio), Kojo McLennon (Gerber/Taylor), Andrew Seamons (Pittco Management), Alfred Washington (Top Notch Security), and Spence Wilson Jr., principal, Kemmons Wilson Companies.
Asked which professional advisors Epicenter/VibrantMemphis relies upon, Smith listed attorneys with Baker Donelson, as well as attorneys with the Harris Shelton firm.
She also said that corporate accounting is entrusted to CBIZ affiliate Mayer Hoffman McCann (MHM) in Memphis, while its outside auditor is Watkins Uiberall, which is affiliated with BKR. Epicenter banks with Independent Bank.
Smith said its vendors and partners for marketing and related services include Bending Neon (branding and website development), Kudzukian (podcasts), and Forever Ready Productions (video), among others.
Epicenter/Vibrant Memphis has also created two complementary entities: Epicenter Memphis Capital LLC and Epicenter Memphis Formation Fund LLC.
Epicenter's boilerplate description of its role is clear and seems to reflect means and methods that Smith has employed earlier in her career in entrepreneurship, economic development and commercial real estate (her LinkedIn):
"The Memphis region has a connected and collaborative entrepreneurship ecosystem led by Epicenter, the nonprofit hub of the greater Memphis entrepreneurial movement. Using a systems approach, Epicenter drives strategy and measures impact among a network of economic development, academic, corporate, and government partners to increase support to new and existing tech startups, creative and community-based businesses, student entrepreneurs, and others across industries and stages of growth. Epicenter and its partners connect these entrepreneurs and their innovative ideas to programming, capital, customers, and talent in order to create a just, inclusive, and growing economy that accrues to all Memphians."
Earlier VNC interviews with Smith have made clear that she believes that the broad, well funded effort she now is leading via Epicenter will have a multiplier effect on the local economy, manifest as increases in innovative ideas vetted and commercialized, capital invested, companies launched and sustainable jobs created and household income generated. VNC
. last edited 1955 26 Sep 2018
---