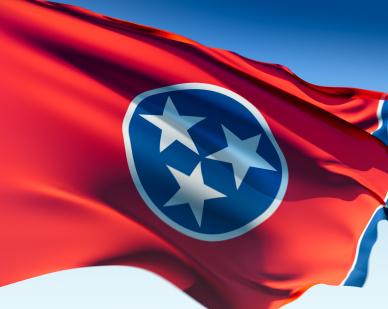 A FRESH ASSESSMENT of the roughly 4,000-acre Memphis Regional Megasite's strengths, weaknesses, opportunities and threats (SWOT), as well as comments on the long-running project's potential future usage, programming and development should be delivered soon to officials in the Departments of General Services (DGS) and Economic and Community Development (ECD).
The site of the project -- conceived in 2005, with land purchased in 2009 -- is just off I-40, roughly halfway between Memphis and Jackson, in Haywood County.
ECD's Megasite website is here.
An ECD spokesperson yesterday confirmed that the results of the assessment are currently expected to arrive ECD-DGS from consultant Gresham Smith during the week beginning Feb. 15. Update 3 March 2021: Report's delivery to State expected not later than 100 days from the task order's issuance, Jan. 6, 2021. Update: June 8, 2021: Gov. Lee released findings here.
According to its tasking notice and accompanying documents, Gresham offered for a lump sum of $40K (covering services and reimbursable expenses) to work with its staff and with its subconsultants on a limited set of goals, as follows:
Provide an honest, high-level 3rd Party assessment of the Megasite, including strengths, weaknesses, opportunities and threat
Explore potential uses and programming options for the Megasite.
Recommend a potential strategy for moving forward with development at the Megasite.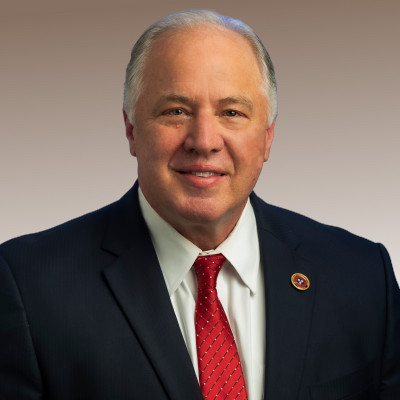 Sen. Page Walley
On Monday of this week, State Sen. Page Walley (R-26), whose district includes the Haywood County venue of the Megasite, signalled his interest in considering legislation related to reconstituting the board of directors of the regional megasite authority that was authorized under the Tennessee Regional Megasite Authority Act of 2007.
Also, today State Rep. Chris Hurt (R-82), whose district also includes Haywood County, filed HB 0929 a caption bill calling for extension of the Memphis Regional Megasite Authority to June 30, 2024.
Late this afternon Sen. Walley introduced SB 1057 as the Senate companion to Hurt's bill. Further details on both are likely to be filed soon. Further filings may show up by the Senate deadline tomorrow.
On Feb. 8, Sen. Walley submitted SB 0471, a placeholder caption bill on the subject, but withdrew it later that same day. SB 0471 would have required the megasite authority's reconstituted board of directors to create a new megasite economic impact plan; to report to some legislative committees regarding the megasite management; and, to transfer appropriated funds to the Megasite Authority directors for support of megasite management.
Asked for comment on Sen. Walley's previous SB 0471, an ECD spokesperson told VNC this morning, "ECD is in the process of reviewing all filed legislation. The governor's office will review feedback from all departments once a bill is placed on calendar to be heard before a committee."
At least $80MM in funding has been expended for the Megasite project, out of the $170MM or more previously deemed necessary to develop the Megasite sufficiently to satisfy the needs of advanced technology companies or other expansion-minded tenants, most of which demand sites on which they can begin operations in relatively short order.
With requirements such as the site's major utilities and wastewater infrastructure requirements not yet met, ECD officials regularly caution that much greater funding commitments are likely to be needed from state, local and federal sources before one or more tenants become operational on the site.
Gresham Smith's notice to proceed (NTP) on the new Megasite assessment task was signed January 5 and subsequently transmitted to the engineering firm, which was already consulting on the Megasite via an earlier state tender. NTP document here.
The contractor also made clear it would not do design work under its current contract. It further stipulated that its $40K bid for new in-scope Megasite work did not include additional charges that the State would incur if the state sought to contract for additional work the firm expressly excluded from the proposed scope of the new task-order contract, as follows:
Master Planning of the Site or Utilities
Environmental Assessment
Traffic and Flood Studies
Cost Estimates
Public/Agency Meetings
Rezoning Assistance
Gresham also made clear in its bid that it was not offering to accept under its latest tasking agreement responsibility for reviewing "reviewing previous reports, meeting minutes, designs or decisions related to previous work", nor would the Gresham Smith team be responsible for "previous designs and assumptions related to Megasite Task Orders."
Gresham listed as subcontractors for the new undertaking as Branstetter Stranch & Jennings; Jackson, Tenn.-based Younger Associates (branding agency); and, Brentwood-based Crouch Engineering. Gresham's proposal was signed by Mickey Sullivan PE, its SVP for human resources. The firm's website describes its experience in industrial and manufacturing sectors.
Bob Rolfe
ECD Commissioner
The NTP was signed by ECD Commissioner Bob Rolfe and by John Hull, the deputy DGS commissioner overseeing work done in accordance with State of Tennessee Real Estate Asset Management (STREAM) procedures.

Industrial development observers often point out that Chattanooga's 2008 win of a Volkswagen production facilities -- investments still paying growing dividends -- required local, state and federal incentives valued initially at more than $500MM. The fact that Chattanooga's Enterprise South industrial park had water and roadway infrastructure inplace beforehand contributed to the win.
Similarly, Alabama's 2018 win of massive Toyota-Mazda investment required more than $700MM in state and local incentive contributions.
Since taking office in January 2019, Gov. Bill Lee -- the third consecutive Tennessee governor to grapple with the Megasite -- has both acknowledged the competitive realities of industrial economic development, while consistently emphasizing that decisions regarding spending to make the Megasite "shovel ready" for an as-yet unknown tenant must be stringently weighed.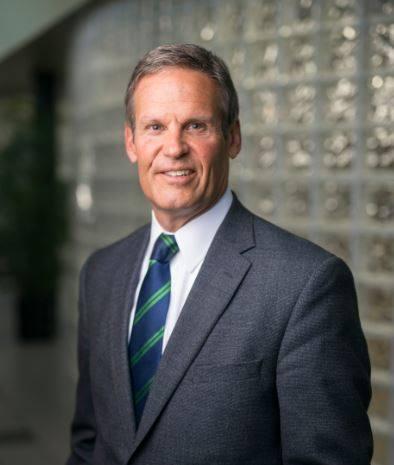 Gov. Bill Lee
During his 2018 gubernatorial campaign, then-candidate Bill Lee told VNC, "We have to complete the Memphis Regional Megasite. It is an opportunity for economic development in West Tennessee, an area that has consistently drawn the short end of the stick in terms of state economic resources. The failure of this project so far is just another example of how ineffective government can be when it is disconnected from the realities of accountability that private sector actors deal with every day. While we work to finish the Megasite, I'd like to see substantially more transparency and accountability brought to ECD to ensure that an issue like this does not happen again."
Gov. Lee's State of the State Address earlier this week is now posted online with additional resource links, affording readers both his verbatim speech and his $41.8BN FY22 budget proposal, 35% of which would be funded by federal sources.
In charts accompanying his Address this week, the governor emphasized "Grow the economy and create jobs" among key elements of his budget framework.
The dozen "Key Highlights" listed in those collateral materials included investments (re-ordered here) for attracting businesses and jobs to rural Tennessee; funding for broadband; tending the state's Rainy Day fund; raising teacher pay and education funding; capital maintenance and improvements; tourism and state park initiatives; and, support for health care for the uninsured and for extended postpartum care among the TennCare population.
Gov. Lee's spoken remarks Monday night doubtless reflected his priorities for governing.
His State of the State Address may also suggest some of the principles or filters he may use in weighing problems and opportunities.
For example, at various points Gov. Lee referred to "evidence-based" programming, to producing "impact," and to the importance "stakeholder engagement."
He provided another marker, when he declared, "Revitalization starts with economic development, and quality economic development is about investing directly into communities."

Advocates for new, existing or expanded state programs might do well to consider these and other facets of their initiatives when making their cases for funding and other support.
For earlier Venture Nashville coverage of the Megasite and the West Tennessee Economic Caucus, please click here. VNC
---
.last edited 1110 3 March 2021