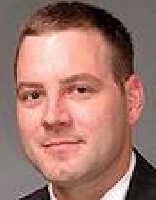 [In the months following publication of this article, the "twin" deals materialized as investments in BreatheAmerica and Pathfinder Therapeutics.-Ed.]

Nashville Capital Network is close to announcing the first two investments from its new $5.2 million "sidecar" fund.
Members of NCN's Angel network will participate with the Fund in the two new rounds, bringing to 22 the total number of rounds with NCN Angel participation, since NCN became operational, in 2003.
During an interview Monday, NCN Executive Director Sid Chambless declined to provide details of the pending announcements. The funds will probably go to two of the 13 companies already in the NCN portfolio. During its life, Angel Fund I will probably participate in 8 to 12 transactions.
Chambless said recent development are important milestones. He explained that the formation of the fund, NCN's recent participation in a $10 million Protein Discovery Series C round and the addition of more corporate sponsors represent fresh validation for the NCN, "stabilizing the organization for years to come" and increasing investors' involvement in the organization.
Asked how recent developments might help tech entrepreneurs, in particular, Chambless noted that the Fund and new Angel deals have attracted additional Angel investors (who now total more than 50), including some with tech-investment experience.
In addition, NCN recently added Baker, Donelson Bearman Caldwell & Berkowitz attorney Steve Wood to its board of directors. Wood was founder and CEO of Synergy Software and ran it 11 years before its sale in 1999 to Ocwen Technology Xchange Inc. (Ocwen Financial Corp.). After Synergy, Wood taught at Vanderbilt's Owen Graduate School of Management, where Chambless was among his students. Earlier in his career, Wood also supported deals that involved Massey Burch, Petra Capital and other VCs.
When Chambless won his then-newly created job in 2003, the assumption in many quarters was that he'd be in the role perhaps three years and then move to an enterprise.
However, during our conversation, Chambless stressed "there's tremendous opportunity in the early-stage investment markets in this community, right now, and I think there's an opportunity for our investor fund and our [angel] group to be involved in some of the most exciting companies in the area -- and that makes it exciting for me." During the past five years, local Angels have invested a total $10 million in 13 companies.
Many of those companies also received funds from investors beyond NCN. In a recent newsletter, NCN Chairman Tom Wylly, a partner in Brentwood Capital Advisors, said, "The total capital invested in transactions in which NCN angels have participated is $34,280,000. NCN's average investment from its angel group is $541,758 [per transaction], which is more than the national median of $495,800 per deal." Wylly also said that Uloop (Mtn. View, Calif.) and Profitpoint (Franklin) were among local companies to which NCN provided guidance and which subsequently secured institutional investment.
NCN says its database contains more than 500 companies, including nearly 140 new contacts established in 2007. NCN has since its founding convened formal advisory meetings for 68 companies; has provided business-plan feedback or executive-summary feedback for nearly 200 companies; and, has shown at least 23 deals to its Angel panels, with 22 of those opportunities accepted, including the two soon to be announced. NCN Angels either invest in the Angel Fund or pay $1,500 per year to support NCN.
Prior to joining NCN in 2003, Chambless' career included a stint as executive vice president of Surfari, Inc., a Nashville startup that he and others eventually sold to Coolsavings.com. Chambless also worked on the original sales team for the Predators. Chambless, now 34, completed his MBA at Vanderbilt's Owen Graduate School of Management, in 2003. While pursuing his MBA, he began analyzing Angel investment opportunities and ventures, in association with NCN's predecessor organization, the Nashville Angel Network, which was an initiative of Nashville Technology Council.