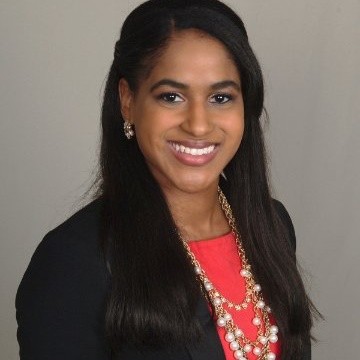 Update June 5: Please Assist Me has received investment of undisclosed magnitude from LA-based Backstage Capital.-Ed.
IN A FIELD OF 10 STARTUPS, Co-Founder and CEO Stephanie Cummings and her Please Assist Me Inc. startup won last week's Nashville Entrepreneur Week (NEW) "Catfish Tank" pitch competition, held at oneC1TY.
The other nine startups participating in this year's NEW pitchday are listed later in this story.
The judges empaneled for selection of the NEW pitch winner were:
Glenn Allison - Tractor Supply VP enterprise architecture, governance and innovations labs.
Angela Crane-Jones - Nashville Business Incubation Center president and CEO.
Daniel Oppong - OhanaHealth founder-director and Briovation talent director.
Kara Parkey CPA - Built Technologies strategic alliance manager.
Chris Sloan - Baker Donelson chair of emerging companies group.
Monique Villa - Modern Capital advisor and strategist.
Notably, earlier this month, Memphis-based ServiceMaster and StartCo announced that Please Assist Me was inducted into their new Launch Delta Home Services Accelerator (site here).
Last Fall, Nashville-based Please Assist Me was also a finalist in Chattanooga's "Will This Float?" contest, and more recently the startup has received valuable "case management" support via staff of the Nashville Entrepreneur Center, said Cummings.
Cummings also this week told Venture Nashville that she's working to raise a total $500K in Seed capital for the company by roughly mid-August, when she'll participate in a citywide entrepreneurial Demo Day in Memphis.
She said that in addition to $5K cash she received from sponsor Baker Donelson for her winning NEW pitch last week, she has raised $95K toward her Seed-capital objective. The top NEW prize also came with $5K worth of Baker Donelson services.
Cummings and Co-Founder/COO Seany Denson have begun earning revenue for their tech-enabled Personal Assistant services package for taking care or common household chores, and they project hitting $8K or greater monthly recurring revenue by mid-2018, the CEO told VNC this week. The team currently totals 5 FTE, including six part-timers.
Ultimately, the company's goal is to achieve Platform as a Service (PaaS) status, by which point it will rely heavily on contractors to deliver on-site services. One objective is establishing the company as the preferred personal-services provider within apartment complexes and other multi-housing communities.
Cummings is the company's "tech founder," responsible for -- in addition to sales and raising capital -- building V 1.0 of its software application. Seed proceeds will go partly toward building-out V 2.0.
The startup's advisors include Nashville attorneys with Baker Donelson and Cummings banks with Wells Fargo.
The CEO is considering selecting a Nashville accounting firm, and has previously received some accounting services via Chattanooga-based HHM, aka Henderson Hutcherson & McCullough. Earlier, while participating in Chattanooga entrepreneurship programs, she received legal services via Chambliss Bahner.
Cummings holds an MBA from Middle Tennessee State University, and a bachelor's from Oral Roberts University of Tulsa. Denson is also an ORU alumna.
The nine other Nashville Entrepreneur Week pitch entrants:
► AFFIRM HEALTH (2016) -- CEO Mitch Evans. Nashville. MS Cloud-linked technology supports compliant opoid prescribing, patient risk assessment, EHR integration. Cited pilot with Ascension Health. Related story.
► CROWDCRUNCH (2017) -- Founder/CEO Grayson Adkins. Nashville. Platform for deploying, managing Distributed Applications on P2P Networks. Beat Cloud economics by crowd-sourcing idle CPU power.
► E-SPORTSLABS (2017) -- Founder Jared Miller. CoFounder Jack Laumann. Nashville. Raising $100K to expand support for analytics, education, training and professional navigation for would-be competitive players in the massive Overwatch community.
► GIGAMUNCH (2015) -- CEO Enis Cirak. Cookeville. Connects dining consumers with multicultural meals and the chefs who prepare them. Positioned as an eduction company. Raising $200K (earlier raised $75K). Has ties to The BizFoundry. Registered as OmniNexus Inc.
► MILK THE MOMENT (2017) - CEO Courtney 'Coko' Eason. Nashville. The Milk app delivers consumer rewards for patrons who refrain from using their mobile devices in participating theaters and other venues where the small screen should be dark. Related VNC story.
► PATCH HEALTHCARE (2017) -- CEO/CoFounder Rachel Soper Sanders. Nashville. Raising total $500K ($100K in). Dispatches vetted physical therapists to users' locations (home, work, gym, etc.). Has been recognized via MIT Hacking Medicine, Spalding Rehab Innovation Challenge, SXSW Health Spark, others. Advisors include Neal & Harwell.
► ROOTNOTE (2016) -- CEO/Cofounder Jason Burchard. Nashville. Startup aims to invest in and help drive development and growth of Musician-led businesses, with Nashville currently serving as the hub of its U.S. portfolio operations. Our in-depth coverage here.
► SAFESTAMP (2014) -- CEO/Owner Matt McGuire. Formally: Lavoisier LLC. Seeking $2.5MM. SafeStamp uses its nanotechnology-based design and technology to produce, sell or license seals applied at point of original packaging to assure consumers at point of sale they are receiving authentic products. See our previous coverage here.
► ZYLLION -- Founder Kipkosgei Magut. Nashville. "Zyllion helps businesses to streamline vendor onboarding, payments, audits, and bank reconciliation" by using blockchain technology to support these processes and auditing, securely and more cost-effectively. VNC
Lest it go unsaid: The creators of "The Catfish Tank" label used in this story apparently intend the reference to evoke not disgust, but some form of pleasure, or even a degree of civic pride or chauvinism among fans of the NHL Nashville Predators. During hockey games, some aroused Predators fans feel moved to heave dead Catfish onto the ice, in protest and/or celebration. In begrudgingly using the Catfish reference, Venture Nashville intends no disrespect to the pitching startups, the judges or potential investors, nor to any species of Catfish or to those who fish for them.-Ed.
.
---