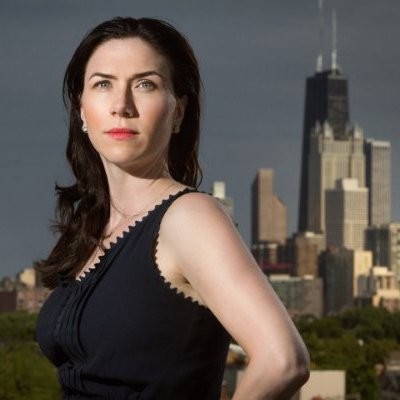 CHICAGO-based Iron Galaxy Studios LLC today announced it will spend about $1MM to create a video-game development studio in Metro Nashville.
Its entry here could mean creation of 108 tech jobs associated with the Nashville studio during the next five years, according to the 14-year-old company's joint announcement with Tennessee Department of Economic and Community Development (ECD).
Iron Galaxy Co-CEO Chelsea Blasko said in today's press release, "We have grown rapidly over the past year as we support partners and in preparation for the launch of Rumbleverse. I couldn't think of a better city to further expand our footprint. Through a focus on our people and DEIA [Diversity, Equity, Inclusion, Access], we are proud that we have successfully enhanced our diversity figures and are looking forward to capitalizing on the amazing talent pool of technology professionals available in Nashville as well as supporting the local community."
Introduction of Rumbleverse, described in trade media as akin to a pro-wrestling "battle royale," has been delayed several times, as the company announced here. The offering is to be published by Epic Games for Playstation 4, PlayStation 5, Windows PC, Xbox One, and Xbox Series X, according to previous announcements. It is apparently in beta now.
Co-CEO Adam Boyes said in today's release, "We are very excited about expanding into Nashville. It's a vibrant city and a burgeoning tech hub that should prove attractive to talent all over the world. Couple that with its proximity to more than 20 universities, and it's clear to us that Nashville is the right choice for Iron Galaxy."
In December, trade source Polygon reported an Iron Galaxy developer as characterizing Rumbleverse as likely to be more entertaining, with less "shoot or be shot" intensity of some other globally popular games.
The company also said it is "the second-largest independent video game developer in America with more than 65 shipped titles, over 10 platforms and approximately 20 partners," as well as its existing workforce of more than 250.
In addition to Chicago, the company has presence in Orlando, and describes having a "virtual office" in Austin.
Tennessee Gov. Bill Lee was quoted in today's release as saying, in part, that the Iron Galaxy announcement "will amplify Tennessee's reputation as a leader in this cutting-edge industry." ECD Commissioner Bob Rolfe, a member of Gov. Lee's Cabinet, asserted in the release that for more than a decade Tennessee has ranked "No. 1 in the Southeast for HQ, Finance and Tech industry job growth."
In issuing the release, ECD also noted that "CBRE recently ranked Nashville No. 1 for tech job growth over the last five years in its 2021 Scoring Tech Talent report, an annual analysis focusing on highly skilled tech workers in the U.S."
Tennessee Valley Authority, Nashville Technology Council, Nashville Electric System and Nashville Area Chamber of Commerce were cited in the press release as contributing to the state's Iron Galaxy recruitment effort.
Today's press release is here. VNC
. last edited 1121 23 February 2022
---