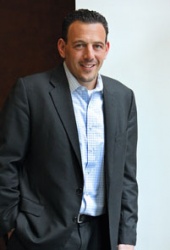 Note: Blackstone- and Goldman Sachs Merchant Banking-backed Ipreo, which recently acquired Nashville entrepreneur Joe Maxwell's ShareholderInsite, today announced its acquisition of ClearMomentum. The company's press release follows.-Ed.
---
Ipreo, a global leader of data, market intelligence and productivity solutions to financial services and corporate professionals, today announced its acquisition of ClearMomentum, provider of portfolio monitoring applications to alternative asset investors and their limited partners.

Since introducing the industry's flagship portfolio monitoring application, ClearFinancials, in 2005, ClearMomentum has played an integral role in the transition to greater transparency and data integrity in the alternative asset market. ClearMomentum collects full financial statements from private companies and automatically maps, validates and structures the data to a common chart of accounts, enabling private equity and venture capital clients to monitor and report on their portfolios accurately and efficiently. The firm's clients represent some of the most respected names in venture capital and private equity.

The acquisition of ClearMomentum represents the first expansion of Ipreo's Alternative Assets vertical, which was created in November 2014 through the acquisition of Shareholder InSite, whose marquee products, Qval and CapControls, are the industry standards for the administrative, deal modeling, and valuation needs for hundreds of the country's largest GPs and their portfolio companies.

"Ipreo's entire business is centered around creating workflow efficiencies for our clients. We entered the Alternative Assets space because we have long seen a need for automated and integrated solutions for the PE and VC communities, who are under increasing pressure from auditors, regulators and other stakeholders around portfolio management and reporting," said Kevin Marcus, President and COO of Ipreo. "Adding the strength of ClearMomentum's portfolio monitoring platform to the Shareholder InSite valuation solutions enables us to provide more holistic workflow solutions to Alternative Assets clients."
Joe Maxwell
"ClearMomentum and Shareholder InSite offerings are highly complementary, and clients of both firms have strongly indicated that the combination of SI and CM would be a powerful and valuable integrated offering," stated Joe Maxwell, former CEO of Shareholder InSite, now EVP and Managing Director of Alternative Assets at Ipreo. "To that end, we are committed to bringing an integrated solution to market."

Ipreo is a global leader in providing market intelligence, data, and technology solutions to all participants in the global capital markets, including sell-side banks, publicly traded companies, venture capital and private equity firms, and buy-side institutions. From pre-public, through new issuance and ongoing investor management, Ipreo's unique solutions drive connectivity and efficiency throughout all stages of capital-raising. Ipreo is private-equity held by Blackstone and Goldman Sachs Merchant Banking Division, and has more than 800 employees supporting clients in every major financial center around the world.

ClearMomentum delivers the only one stop reporting and analytics platform to today's most progressive private capital investors, boards and limited partners. By managing all collection and aggregation of issuer financials, ClearMomentum provides more insight with less effort and zero burden on either the issuer or the investor. ###
Related Articles