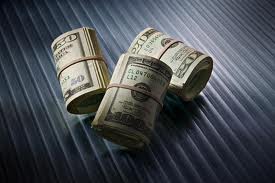 NASHVILLE investor and advisor Crom Carmichael and entrepreneur TJ Wilt are among Nashvillians involved with a pair of Opportunity Zone-linked capital raises that may ultimately total an aggregate $80MM or more.
One of the new OZ funds here is focused on propelling E|Spaces Inc., the growth-stage "co-working" and offices company based in Nashville.
The second new OZ fund aims to accelerate growth of SolPad Inc., a "sustainable energy technologies" startup based in San Jose.
The federal Tax Cuts and Jobs Act of 2017 led to creation of the Opportunity Zones program, which can enable investors with capital gains to take advantage of tax provisions that can help heighten investors' yields.
E|SPACES: The co-working raise is being pursued by E|Spaces Opportunity Fund Inc., which is sponsored by ESPACES OZ Fund Corporation in order to fund expansion of Nashville-based E|Spaces Inc.

The new fund says its total fund size is uncapped, and it begins with $30MM stock available (Round A close at $20MM), with minimum subscription $200K. At midday today (Jan. 2), the fund's site said it is currently three "active potential" investments. Updated: Jan. 22, 2020: SEC filing Jan. 21 discusses 2 tranches of $20MM and $10MM, reports $300K in this till.
The fund will make investments in E|Spaces Operations Inc., which is the Delaware-registered operating company formed to hold full ownership of LLCs formed for E|Spaces locations that are to be created under this OZ program.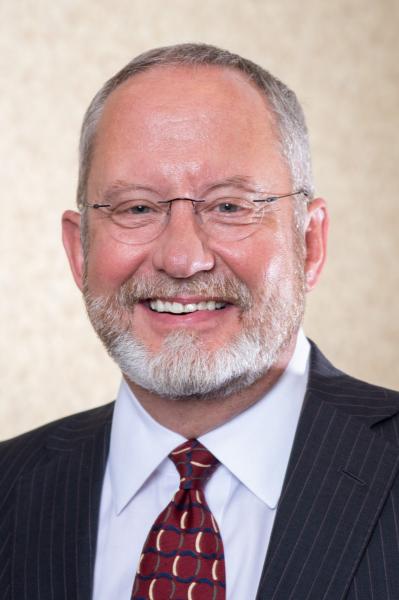 David Gibbs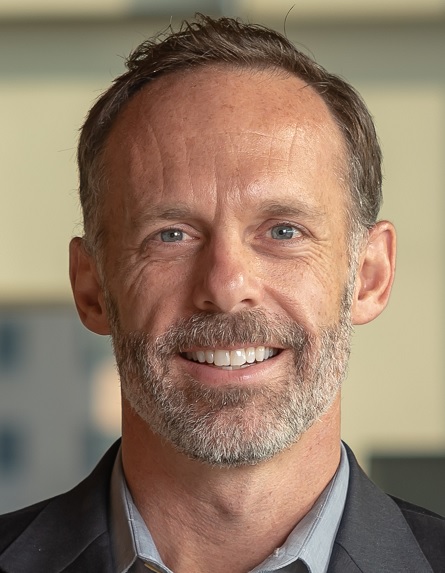 TJ Wilt
E|Spaces offers spaces and services for meetings, collaboration and office space. It's led by investor and CEO TJ Wilt, along with Co-founder and Chairman David Gibbs Esq. and Carmichael, who is E|Spaces' vice chairman. (Previous reports including Carmichael here.)
The E|Spaces fund's manager is G & C Management LLC, and entity formed by Gibbs and Cromwell. Cromwell affirmed that the new fund is likely, over time, to invest in minority stakes in OZ-qualified operating businesses that are synergistic with and add value to the E|Spaces Opportunity Fund portfolio.
E-Spaces was conceived in 2007, before the full scope of the Great Recession was clear. The company became fully operational in 2010 by opening its first location in Metro Nashville.
As Venture Nashville previously reported, E|Spaces has been preparing for faster growth for several years.
In 2012, two years after going live at its first Metro Nashville location in 2010, E|Spaces entered Williamson County, where it now has units in both downtown Franklin and at Cool Springs. The company entered Chattanooga in 2018. In 2019, the company announced plans to open soon in Burton Hills (West Nashville).
During 1H 2020, E|Spaces is also expected to launch its first Florida location. That unit is to be in SunTrust Plaza, in Orlando's Church Street Station complex.
VNC review of Tennessee business registrations online and a location map on E|Spaces Inc.'s website confirm that E|Spaces also envisions eventually having at least three additional units in Greater Nashville and one-each in Knoxville and in the Dallas, Texas market. The company has not declared any limits on prospective geographies. Previous VNC E|Spaces coverage.
SOLPAD: IMPACT OZ Fund Inc. (Delaware) seeks to advance SolPad Inc., an 8-year-old company based in San Jose, and other OZ-based businesses. Its authorization is not capped. Stock initially available is $50MM capital (Round A at $15MM), with minimum subscription at $50K. Details.
SolPad is a designer and manufacturer of renewable solar energy, energy-storage and -management products, with a focus on the smart-home and off-grid power markets.
CEO Terry Jester
SolPad is led by CEO Terry Jester and Chairman Charles Ferer, according to its website.
CEO Jester has a mechanical engineering degree and more than 40 years in solar and other clean-energy fields, holding posts with Silicor Materials, Shell and others.
A press release issued in behalf of the new Impact fund just before Christmas said, in part, "SolPad's current product suite consists of a patented solar smart inverter, scalable battery storage blocks, a dynamic load controller that helps reduce operating costs of homes and businesses while providing more safety and maximizing resiliency during power outages. The hardware suite is designed and optimized to work together with SolPad's energy management software."

The release continued, saying, "The Fund's first $15M [A-round] raise is earmarked as an equity investment in SolPad with its headquarters [recently relocated from Mountain View to] an opportunity zone in San Jose, California. The second objective of the fund is slated to go towards financing clean energy projects under SolPad's Infrastructure-as-a-Service commercial offering. Thirdly, subsequent funds are intended to enable SolPad to execute on corporate acquisition opportunities to further enhance the breadth of its clean energy solutions," according to the release.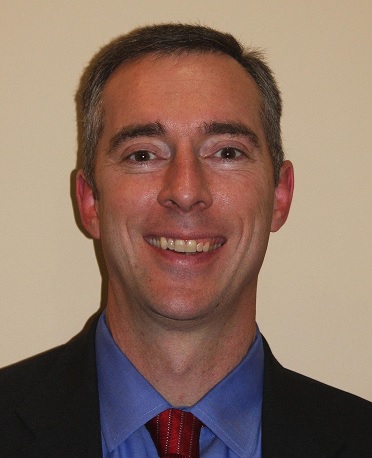 Chris Taylor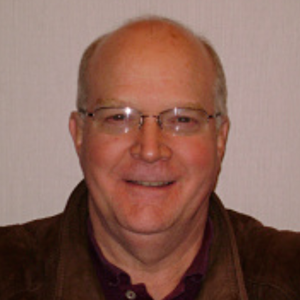 Crom Carmichael
The Impact OZ Fund's fund manager is T&C Management LLC, an entity formed by Carmichael with Nashville-based Chris Taylor. Both Taylor and Carmichael had previously invested in SolPad. Taylor is also managing partner of Fortnum Capital Partners (Nashville).
Background: Pitchbook notes SolPad was formed in 2012 and was previously known as SunCulture Solar Inc., which for a time focused solely on manufacturing solar panels for home and remote installation.
According to coverage by GreenTech Media in 2016, SolPad was then coming out of stealth, after having raised substantial capital from beyond Silicon Valley.
SolPad Co-Founder and former chief technologist Chris Estes was quoted in the GreenTech piece as pointing-out the consumer-mobile, as well as residential potential of SolPad.
A subsequent VNC search of U.S. PTO filings found an array of applications by Estes for SolPad, as well as filings related to Estes' work on music-related technologies, some of it accomplished while he pursued songwriting and music production in Nashville. Estes apparently remains based in the Bay Area not far from SolPad offices.
For each of the two new funds, the third-party administrator is San Jose-based NES Financial, creator of fintech solutions for management of OZ funds and other purposes. It lists features of its "purpose-built" OZ fund administration solution here.

The founders of each of the funds have also relied on Virginia Beach-based EazyDoIt Inc. for what that company describes as "turn key opportunity fund creation services" for investors, real-estate developers and business raising capital. EazyDoIt lists OZ funds it has supported here.
Carmichael said the fund managers' relationships with NES Financial and EazyDoIt are expected to be long-term.
Asked about legal counsel for the OZ gambits, Carmichael said much of that work is shouldered by the aforementioned David Gibbs, who is a lawyer. (See our previous report on E|Spaces' advisors.)
Asked whether he, Taylor, Gibbs and-or others might seek to replicate one or both the new funds in order to address other verticals, Carmichael said only that the two funds seem sufficient for addressing the fund managers' very sharply defined long-term priorities in co-working and sustainability.
FOR YOUR OZ NOTEBOOK
Venture Nashville research for this story suggests that, while many potential entrants stayed on the sidelines 2018 and well into 2019 while Treasury brought more clarity and certainty to the program's definition, the OZ program is now more widely viewed as sufficiently clear and stable to make consideration of the program worthwhile for many.
Among oft-cited caveats: Investments should be vetted to ensure they first make sense for the disciplined investor, i.e., whether or not potential OZ advantages materialize.
There are more than 8,700 qualified opportunity zones (QOZ) in the nation. U.S. Treasury (CDFI, IRS) OZ resources page here. IRS FAQ here. Tennessee has 176 census tracts that are qualified opportunity zones. Tennessee OZ economic-development resources page here.

Funds established under the program must invest in QOZ business property or to secure an interest in QOZ businesses.
The program encourages private investment and social advancement in economically distressed census tracts, in order to spur jobs creation and new business formation. OZ-related advantages include allowance for deferral of capital gains, thereby potentially reducing a portion of related tax obligations and allowing Qualified Opportunity Zone (QOZ) investments to grow on a tax-free basis.
Additional OZ research resources: KPMG | OpportunityDB | TNECD OZ resources | and previous VNC Opportunity Zone coverage here.
The two new funds' respective press releases of Dec. 23, 2019, are located here and here.
. last edited 0930 24 January 2020
---